You're invited to "Radical. Redeemed. Ready.", June 15-18, 2022, at the Green Lake Conference Center in Green Lake, Wis. "Radical. Redeemed. Ready." celebrates women ministerial leaders, their myriad journeys into ministry and their many ways of ministering.
The conference will highlight inspiring women in ministry and will bring together men, women, lay and ordained to celebrate and recognize the positive history and future of American Baptist women ministering throughout the world.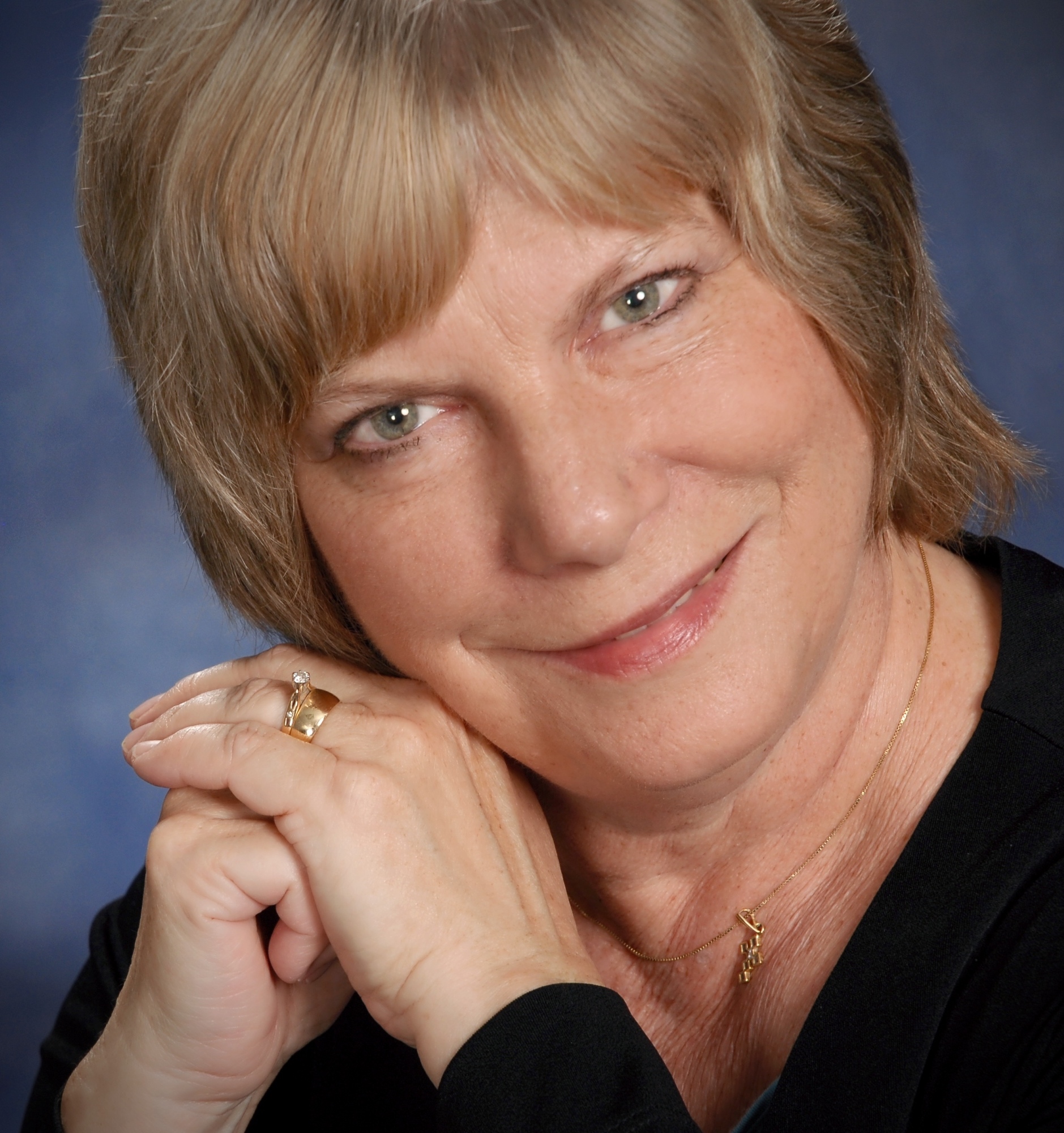 Experienced in music ministry, Dr. Karen Hetrick will serve as Worship Weaver for the event.
Learn more about Hetrick and how she views her role as Worship Weaver, below.
---
How daring are we as American Baptist ministering women? What do we dare to do?
I have known so many American Baptist ministering women in the past forty-plus years of my association with American Baptist Churches:
I have known so many women through American Baptist Women's Ministries who dared to think they could continue with their Summer Conferences in the midst of construction, floods, and tornadoes – and they did. They dared to think they could raise the needed funds for major missions projects – and they did. They dared to think they could mentor young women and girls and be supportive of college students – and they did. They dared to think they could go off on mission trips when some of them had trouble walking or getting around – and they did.
I have known many clergywomen who, when the denominations who educated them would not give them a place to serve as pastors, didn't give up. Instead, they connected with the ABC. They dared to serve small congregations who could not pay enough to entice male pastors to work there. They dared to be who they were in Christ and changed the reluctant hearts and minds of congregations who came to see their good fortune in these ministering women.
I have known and seen many women who have answered God's call to missions, to community ministries, to denominational leadership, all who have dared to take on Christ's directive to "go into all the world and preach the gospel"(Mt. 8:28) and to do "whatever your hands find to do," (Ecc. 9:10). That is what we dare to do – to keep on responding to God's call in all the ways God has created and gifted us to live and serve.
On her role as Worship Weaver for "Radical. Redeemed. Ready.":
"Worship weaving" is a new term to me, and I love it; it is exactly what I do! There are several key principals when I design/plan/weave a worship service. I spend much of my time planning for public worship – the gathered people of God. It is out of our worship together as God's people that we are renewed and empowered to experience our individual/personal worship through the week. It is through our worship together as God's people that our relationship with God and with each other as the body of Christ renews and empowers us to be Christ to people through the week.
Worship together in God's presence was God's idea for Israel, and it is God's idea for us today. God, from the beginning, desired people with whom to have relationship. That covenant resulted in worship. Jesus talked about the "new covenant" of his blood. We worship Christ in thanksgiving for the gift of his love and life for us. While there is indeed a personal element to our gathered worship, we do well to be aware of how rich it is to worship together in God's presence. Hymns, songs, and prayers take on new meaning when we think about them from a collective standpoint. The word read and also proclaimed through the sermon needs to be heard from a collective understanding as well as a personal one. Some texts are misunderstood or not fully understood when they are taken only on an individual basis.
So, when I weave worship, I think carefully about how God gathers us for worship, how we hear the word proclaimed, how we respond to the receiving of that word, and how God sends us out to be Christ to the world in the following week. I think of how these areas give us opportunities to praise God, to praise Christ, to pray, to listen to and think about the message, and to give the Spirit opportunity to move and generate a response from the people.
I am not as concerned about what people in the congregation prefer as I am about what God wants from the congregation: praise, prayer, thanksgiving, confession, repentance, and obedience. There are so many ways to worship, but those ways are not the end in themselves. Worship weaving makes ways for God to speak and the people to listen, for the people to speak to God through singing, prayer, reading the word, etc., for opportunities for the Spirit to touch the minds, hearts, and emotions of the people to stir them to action and faithfulness.
Worship weaving is a joy and a profound privilege, of which I am honored and humbled to be a part. It is the work that God has called and equipped me to do, in order that worship can be the work of the people.
What have been the highs and/or lows of your career?
The highs far outweigh the lows. That said, a couple of lows are: Serving two churches that had expectations that were at odds with what I could and wanted to bring to their ministries. Another low is needing to leave a ministry that I loved and was called and gifted to do, due to opposition from church members at a church that my husband and I were serving together.
Some highs: I experienced a major high point several years ago when I finished my Doctor of Worship Studies degree, having waited thirteen years for the right time to enter the program. Then, I was invited to work full time (for the first time) at an age where many persons are getting ready to retire.
Another high is that I have experienced and have been able to cultivate my gifts in writing for worship and Scripture presentation. I seek always to be used in helping the worshiping assembly to consider God's truths in fresh ways. God has used my writing over several decades to educate, challenge, and encourage God's people in their faith journeys.
What have you had to overcome?
Most recently, I have had and have met the challenge to sustain a meaningful music ministry during the pandemic with fewer people available, using creative thinking and resources to help provide high-quality worship both in-person and online.
I am also working on overcoming the challenge of not always being taken seriously as an equal ministry partner. I am the only female in a major ministry leadership role where I serve. The responses from the male colleagues vary from highly supportive to not giving much weight to my input, to saying hurtful things that I don't think would be said to the other men. It's an ongoing challenge.
Did you have a mentor that touched your life in ministry?
I have two mentors that I will mention:
I studied piano with a wonderful woman of faith named Genevieve. I took piano lessons from her from first grade through high school – year-round, no breaks. Gen modeled for me her practice of worshiping at the piano, of praying through the playing. She did not tell me to do so, but I watched her and soaked it in. She taught me how to participate in worship through my playing.
My major mentor is Dr. Edward L. Thompson. "Mr. Ed" was my college advisor and main music professor. He conducted the college choir, which I both sang in and accompanied. I worked with him in the music office. Ed modeled for me the joy of worship through choral conducting. His face shone with the glory of God as he led the choir. He led us with the energy of the Spirit. He reflected to us what we could then reflect to the listening congregation. J.S. Bach (as do others now) signed his compositions "SDG" –  "Soli Deo Gloria" – "to the Glory of God alone." Both Genevieve and Ed imprinted upon my spirit the practice of "SDG," as that is how they lived, made music, and worshiped. Both of them have long had the privilege of worshiping around the heavenly throne in God's presence.
Who is your shero?
My shero is a lovely woman of blessed memory named Laurel. Laurel was my spiritual director for nearly twenty years. She listened well and provided wise guidance and renewing encouragement. Laurel was a creative and an artist. We connected as kindred spirits over worship and the arts, even though our areas of discipline were different: she worked primarily in photography and pottery/sculpture; my areas were primarily fiber arts and music.
Laurel sat with me through ministry changes and through the masters and doctoral programs. She attended my masters project presentation two hours away. She gave me perspective in processing many painful personal and ministry experiences and celebrated my joys and achievements with me.
Laurel was living out her final days with cancer as I was finishing my doctoral thesis. I included her in the dedication. I hope she was able to hear as I asked her daughter to read it to her. She tasked her daughter to get a graduation gift for me, which I received following her death. It was so special and "so Laurel." I miss her a lot and think of her every day, five-plus years later. I sense her wise counsel, in that I know exactly what she would say to me, after all the years of her heart and voice speaking to me in our sessions.
What does the future look like to you?
The future can look bleak for so many reasons in these current days. I must, however, believe that as we all serve together, there are bright spots ahead and victories to work toward and claim. Adoniram Judson said, "The future is as bright as the promises of God." And those promises that we find throughout Scripture are bright indeed. Jesus promised: "In this world you will have trouble. But fear not! I have overcome the world." (John 16:33) We may see the results of that overcoming only partially until Christ comes again, but we have that promise that keeps us working as Christ calls us to do.
---
More about Dr. Karen Hetrick, Worship Weaver
Dr. Karen Hetrick has served in music ministry in eight ABC churches over four decades and currently serves as Director of Worship & Worship Arts at Mt. Auburn United Methodist Church in Greenwood, Ind., since 2006. She has served the American Baptist Churches through worship at regional and national events for American Baptist Women's Ministries and the ABCUSA Minister's Council. She is a former board member and Past President of the Fellowship of American Baptist Musicians, helping to plan and lead the FABM Conference for Church Musicians. Hetrick earned a B.A. in Fine Arts from Judson University (Elgin, Ill.), a Master of Arts in Church Music (M.A.C.M.) from Christian Theological Seminary, and a Doctor of Worship Studies (D.W.S.) from The Robert E. Webber Institute for Worship Studies. Her particular interests regarding worship include effective presentation of Scripture in worship, sensory-rich and participatory worship, and cultivating a congregational sense of worshiping God together as God's people.
---
Visit our event website at www.radicalredeemedready.com. And, be sure to use #radicalredeemedready when posting about the event!
Related Articles:
"Radical. Redeemed. Ready." Early Registration Deadline Extended
Grant and Scholarship Opportunities for June 2022 Radical. Redeemed. Ready. Conference
Key Conference Leaders to Highlight Radical. Redeemed. Ready.
Registration Opens for Radical. Redeemed. Ready.
Get to Know Our Conference Leaders: