Join us for an Everyday ABC Conversation!
In 2021, American Baptist Churches USA launched a series of dialogues – the "Everyday ABC Conversations."
Each Everyday ABC Conversation begins with a brief introduction of the topic by one or two leaders associated with the subject area, followed by 30-40 minutes of small group conversation in randomly assigned breakout rooms of up to 10 persons each. A typical discussion question might be, "What are the implications of what you have just heard for you and your congregation?" with additional relevant discussion questions for each topic. The entire conversation, including presentation, lasts approximately one hour.
Join us for our next Everyday ABC Conversation:
AI – Artificial Intelligence
on Tuesday, October 3, 2023 at 3:00pm ET
with presenters Josh King and Rev. Meriah Tigner
To live is to experience change. Each day technology evolves and we are invited to respond with curiosity or fear. Join us for a conversation at the intersection of faith and artificial intelligence.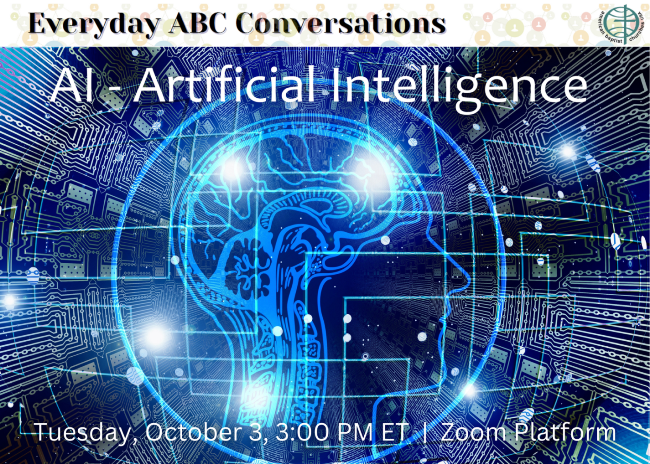 Josh King possesses 16 years combined in IT as a Systems Architect, 7 of those at Cisco. As an AI/ML champion, his passion is empowering public servants and educators with responsibly aligned networking/generative AI solutions.
Rev. Meriah Tigner is an ABC pastor in rural Indiana. Her experiences with change, navigating transitions, and growth in her personal life has informed her ministry. She sees the changes in technology as opportunities to engage with our community rather than something to avoid.
View recordings from past Everyday ABC Conversations, below:
Congregational Innovations
on Thursday, May 18, 2023
with presenters Rev. Dr. Greg Mamula and Rev. Travis Norvell
Congregational Innovation happens in many ways across American Baptist Churches USA. We invited two American Baptist leaders to share about how they are innovating in their own ministry. Rev. Dr. Greg Mamula will share about Congregational Innovations around the Table, noting: "We are hard-wired to flourish within the context of community. Innovative opportunities like Table life are a holistic approach to faith and life while fostering thriving community connections." Rev. Travis Norvell will share about Congregational Innovations while riding a bike, taking the bus, and walking on a sidewalk as a way to connect with your neighborhood and discover God already at work in the world around you.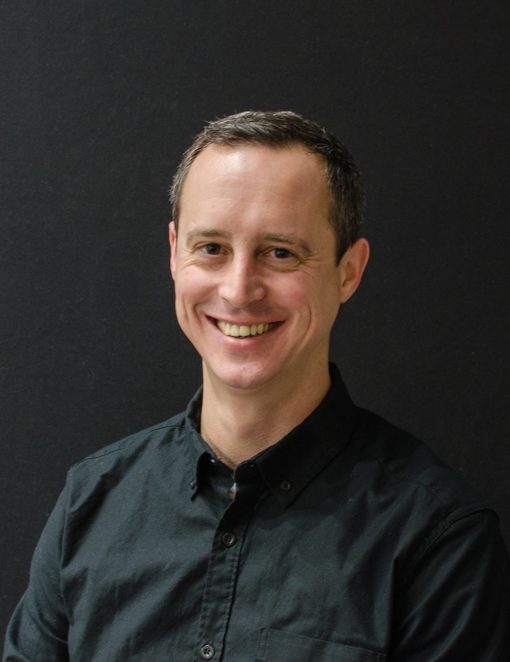 Rev. Dr. Greg Mamula is the Transitional Executive Minister and Region Missionary for the Churches Helping Churches ABC Nebraska Region. He is an avid baseball fan, hoodie sweatshirt advocate, tea snob, rec league softball player, and lover of stories. Mamula's work with Churches Helping Churches ABC Nebraska includes helping churches explore innovative ways the church can thrive in our constantly shifting missional landscape. ABC NE equips, encourages, and empowers local churches to live and share the gospel in their context. ABC NE is always searching for new opportunities of mission and ministry for local churches through an ever-growing network of partnerships. He is the author of Table Life: An Invitation to Everyday Discipleship. He is a columnist for Word&Way and Christian Citizen, and is a faculty mentor to students attending Kairos University.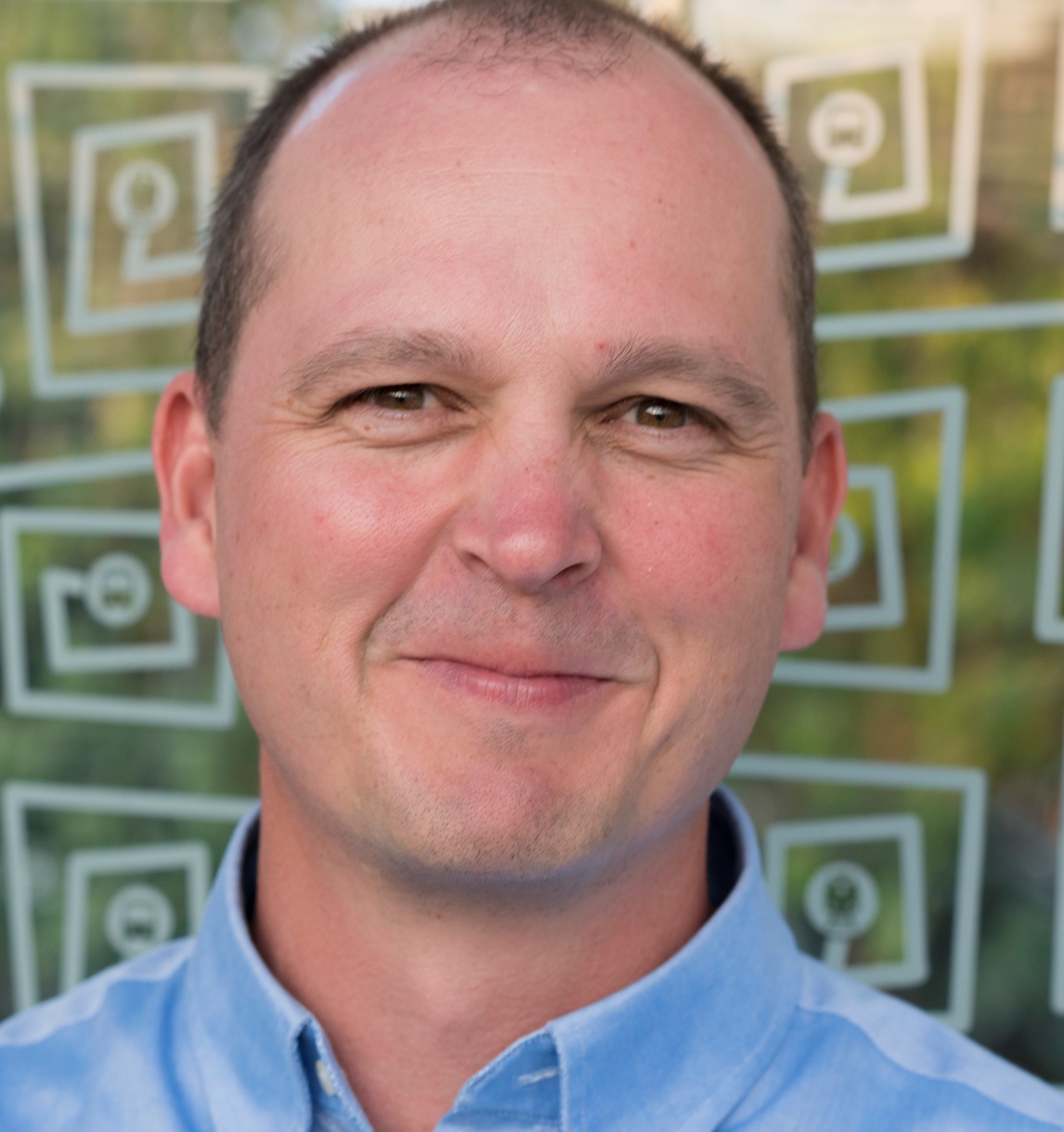 Rev. G. Travis Norvell is the pastor of Judson Memorial Baptist Church in Minneapolis, Minn., and an adjunct faculty member at United Theological Seminary of the Twin Cities. He has served as an American Baptist pastor for 22 years in both small towns and urban churches from Athens, W.Va. to Lincoln, R.I. to New Orleans and Minneapolis. He is passionate about the social gospel in the local church as the link for both social justice and church renewal. He is married to Lori Norvell and the father of Seneca, Glen and John. His claims to fame include his 14+ rhubarb plants in his yard, making every professor in seminary guffaw, and having dinner with Ted Koppel and his wife in an Amtrak dining car.
Passing the Peace
on Tuesday, February 7, 2023
with presenters Driana Jamila-Lesan Arceneaux and Rev. Dr. Gina C. Jacobs-Strain,
representing American Baptist Women's Ministries.
Most of us are familiar with Passing the Peace, in a congregational setting. We reach out to each other… shaking hands and giving a hug. We share words of affirmation, "The peace of the Lord be with you" and receive these words in return, "And also with you." Passing the peace is a symbolic act of sharing the love of Christ. Let us think together about the ways that Passing the Peace impacts our individual and collective well-being and our responsibility to pass the peace in tangible ways both inside and outside congregational settings.
The PowerPoint shared by Rev. Dr. Gina Jacobs-Strain during the presentation is also available here.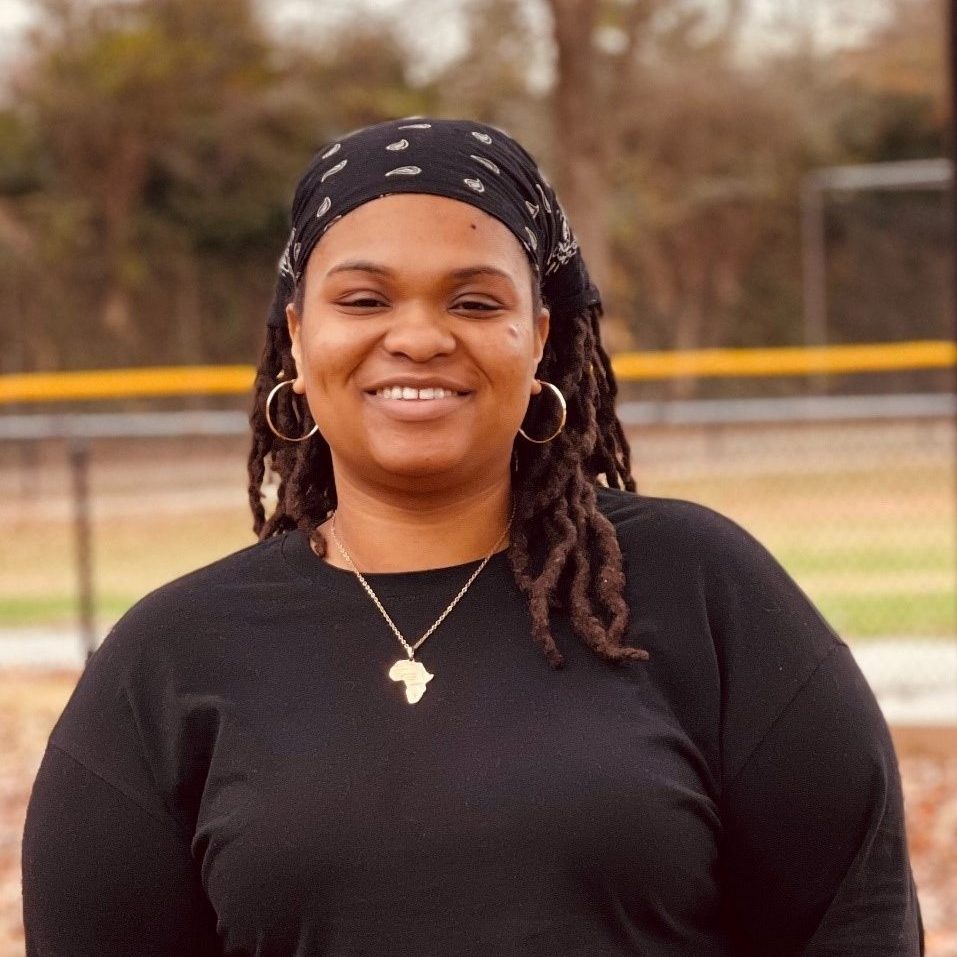 Driana Jamila-Lesan Arceneaux, affectionately known as "Dri," is the youngest daughter of Rev. Creasy McQueen-Kenney and the late Jon Arceneaux. She is currently interning at All Family Matters Mental Health Skill Building Agency. There she helps promote education on mental health, provide collaborative services with clients, utilizing a solution-oriented, strength-based team approach that is direct, respectful, optimistic, and practical. She was selected to serve a two-year term with the National Leadership Team of AB GIRLS, 2016-2018, serving as events coordinator, then as convenor. She currently serves as a member of the Young Adult Women's Ministries Advisory Team (YAWMAT) of American Baptist Women's Ministries. Driana received her associates degree in Psychology at J. Sargeant Reynolds Community College (Richmond, Va.). She currently attends Norfolk State University and is pursuing her bachelor's degree in Psychology, with graduation expected in spring 2023. From there she intends to further her education in law school and fulfill her dreams of becoming a lawyer. When not working and studying, Driana enjoys playing her piano, reading, and mentoring young girls as she was mentored.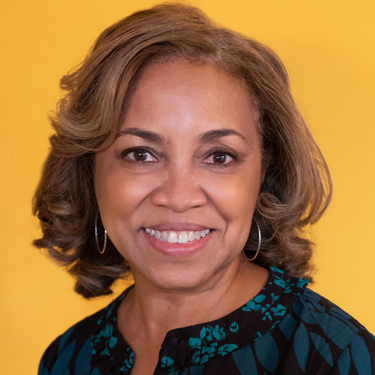 Rev. Dr. Gina C. Jacobs-Strain serves as the executive director for American Baptist Women's Ministries (ABWM) and is a member of the National Executive Council. ABWM is a Christ-centered intergenerational diverse ministry that encourages and empowers women, young women, and girls to serve God in all aspects of their lives. ABWM's key ministries include: spiritual growth, leadership, immigration, cross cultural relationships, intergenerational mentoring, economic empowerment, advocacy, education and prevention of domestic violence, and sex trafficking. Rev. Dr. Jacobs-Strain served as the transitional pastor for First Baptist Church of New Market in Piscataway, N.J.; interim pastor of St. Paul Baptist Church, Atlantic Highlands, N.J.; associate regional pastor for Women in Ministry for American Baptist Churches of New Jersey (ABCNJ); and is an associate minister of Christian Education at St. Paul Baptist Church in Montclair, N.J. She earned a bachelor's degree in Psychology from Rutgers University and graduated from Drew University's Theological School Magna Cum Laude with a Master of Divinity degree, and earned a Doctor of Ministry from Duke University.
Advent in a Post-Pandemic World: Rethinking our Worship
Recorded on Tuesday, November 29, 2022
with presenters Rev. Dr. Marvin McMickle and Rev. Mindi Welton-Mitchell.
Advent is the season of watching and waiting for signs of Christ's presence in our world and in our lives in a new way. In the northern hemisphere, this happens at the darkest time of the year, and it is in the darkness that we see things differently. Darkness is not negative; darkness allows us to see in new ways as we prepare for the return of daylight. In this "pre-post-pandemic" world, what is the darkness revealing to us? What did we learn over the past two years that helps us to prepare for Christ, to recognize the incarnate God in our world and in our lives, as we prepare for a new post-pandemic world?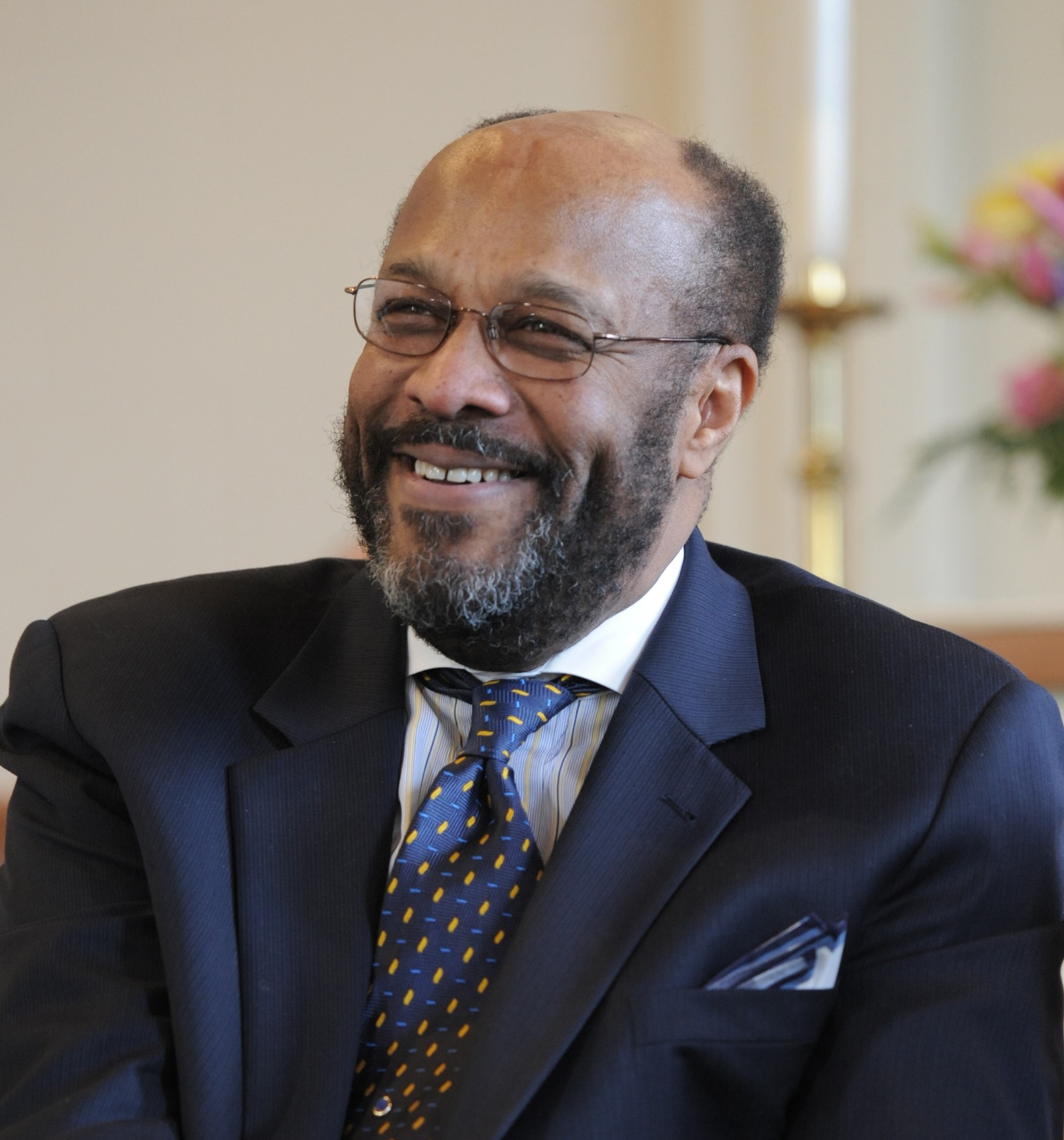 Rev. Marvin A. McMickle, Ph.D. served as the pastor of St. Paul Baptist Church of Montclair, New Jersey from 1976-1986, and as pastor of Antioch Baptist Church in Cleveland, Ohio from 1987-2011, and again as Interim Pastor in May 2020. He was  Professor of Homiletics at Ashland Theological Seminary in Ashland, Ohio from 1996-2011 and upon retiring  was named Professor Emeritus by the Board of Trustee and the faculty. Dr. McMickle served as the 12th President of Colgate Rochester Crozer Divinity School from July 2011 to June 2019. He is the author of 18 books, and is an active member of the Progressive National Convention and American Baptist Churches (ABCUSA).  McMickle currently serves as Interim Executive Minister of the Cleveland Baptist Association.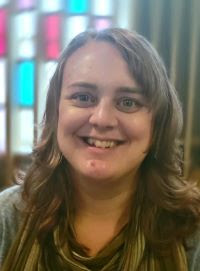 Rev. Mindi Welton-Mitchell is the Executive Minister of the American Baptist Churches of Wisconsin. Born in Oregon and raised in Alaska, she is a fifth generation ordained American Baptist pastor, and previously served churches in Washington and Massachusetts. She enjoys reading and writing science fiction. She is married to Rev. J.C. Mitchell and they have one son, AJ.
Multicultural Ministry in Your Congregation/Community
Recorded on Thursday, September 15, 2022
with presenters Rev. Michael Ware and Rev. Kathryn Ray.
Multi-cultural ministry can mean many things. It may mean pastoring a diverse congregation that gathers each Sunday. For others, multi-cultural ministry may mean serving those outside of your church in the local community. This workshop will offer reflection on identifying different cultures within your community, ministering with people from cultures other than your own, and facilitating community-building that bridges multiple cultures, whether in the church or beyond.
Rev. Kathryn Ray was ordained to Christian ministry at Ellis Avenue Church, a racially and economically diverse Alliance of Baptists congregation on Chicago's South Side. She holds Master's degrees in Divinity and Social Work from the University of Chicago, and is fluent in Spanish.  She currently serves as Pastor of Discipleship at North Shore Baptist Church in the Edgewater neighborhood of Chicago.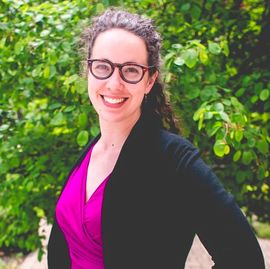 Rev. Michael Ware is Pastor of the English-speaking congregation at North Shore Baptist Church in Chicago; the church also includes Spanish-speaking, Japanese-speaking, and Karen-speaking congregations. He was an adult youth group leader for several years in New York State and nationally. Ware is past Vice President of the Board of Directors of the Baptist Peace Fellowship of North America and continues to serve on its Board; he also served as President of ABC of the Rochester Genesee Region, and served on the former ABC Taskforce on Race and Race-based Violence. He currently journeys weekly with a group of interfaith pastors on Race and Anti-Racism.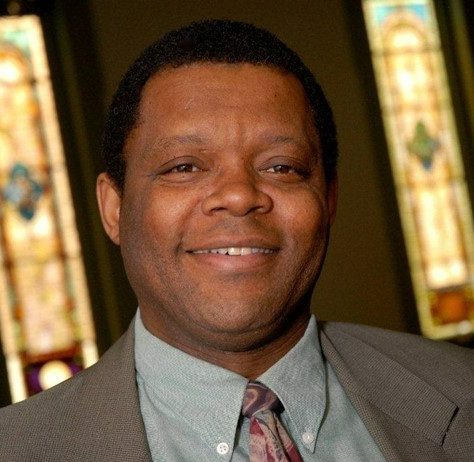 Homelessness and the Housing Crisis
Recorded on Monday, June 6, 2022
with presenters Jill Scalise and Josh Sabo.
Stories about the housing crisis in the USA are regularly in the news. Since the pandemic, home prices and housing costs have skyrocketed in many communities. Do you know folks trying to find an apartment they can afford? Have you juggled bills so that you can pay the rent, keep the electricity on, and buy groceries? Perhaps you know the pain of homelessness. Do you wonder how the church can be God's hands and feet in our communities? This Everyday Conversation will explore homelessness, the current housing crisis, and our Christian response.
Questions:
What is your experience with homelessness?
What approaches to addressing homelessness do you see in your community? How are they working?
Do you know anyone struggling to find housing right now or who is housing cost-burdened? (Housing cost-burdened=paying over 30% of income on housing costs)
How can you and your church address housing needs in your community?
Click the image below to view a recording of the event, and hear from presenters Jill Scalise and Josh Sabo on the topic of Homelessness and the Housing Crisis.
Jill Scalise currently serves as the Housing Coordinator for the Town of Brewster, developing affordable housing and providing support to residents. Committed to sharing God's Love in practical ways and believing everyone should have a safe place to call home, Jill has Masters degrees in Social Service and in Law and Social Policy. Over the past 30 years she has worked in Boston, Philadelphia, and Cape Cod to assist folks experiencing homelessness to obtain and maintain housing. Jill, a pastor's spouse, has been an active member of the Brewster Baptist Mission Team for over 25 years and also served on the Board of Habitat for Humanity of Cape Cod.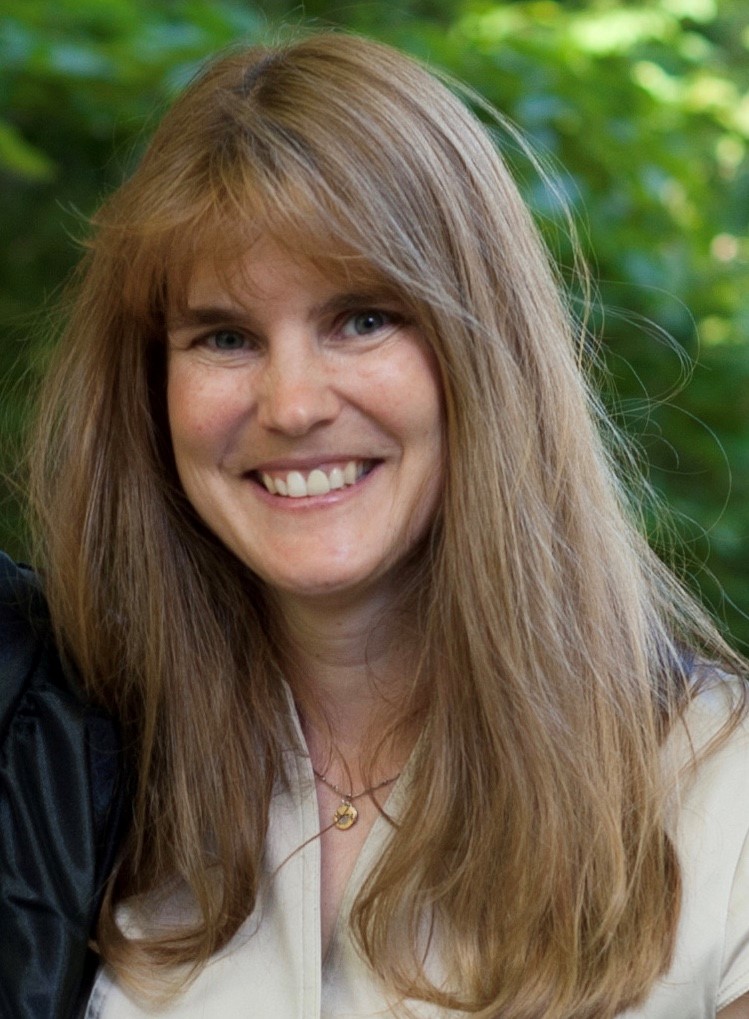 Josh Sabo serves as the Coordinator of the Heartland Continuum of Care in Springfield, Ill. In this role, Josh works with organizations, government leaders, the local health system, communities of faith, and other community partners with the goal of functionally ending homelessness in Springfield. Previously, Josh was the Lead Pastor of Central Baptist Church in Springfield.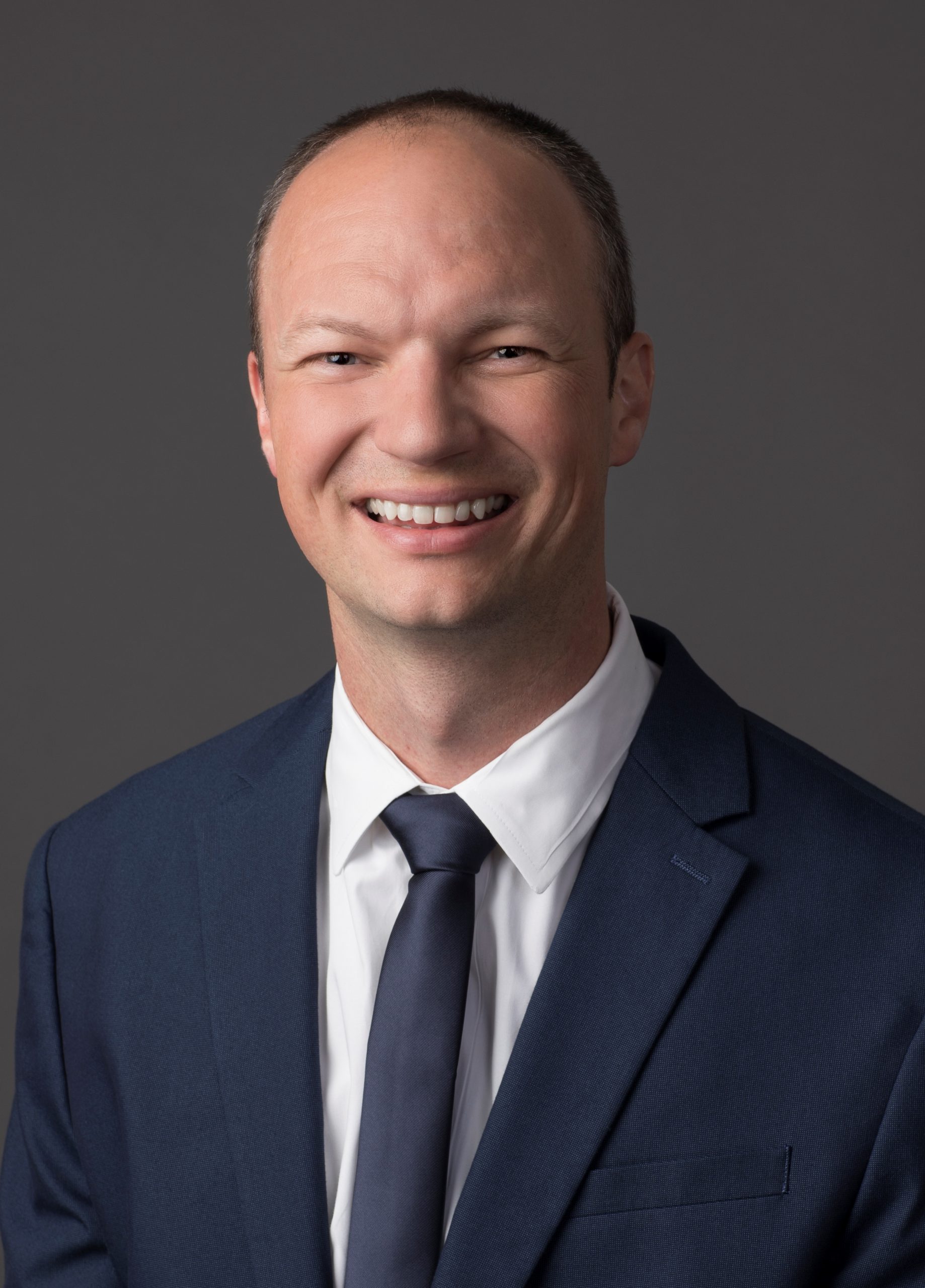 Creation Justice and International Women's Day
Recorded on Tuesday, March 8, 2022
with presenters Dr. Alan R. Wedgewood and Rev. Rebecca Driscoll, ABC Creation Justice Network.
Every day we have the opportunity to be in prayerful conversation with God. What is God saying to each of us about how we have cared for God's creation? Which of God's children are bearing the greatest injustices caused by our failure to be good caretakers of our Earth? As we gather for this conversation on International Women's Day, we will reflect on how environmental degradation has disproportionately impacted women, as well as the ways women have been a prophetic voice for creation justice and restoration. How has the cry of God's creation moved you, your church, and/or your community to respond? Please join members of the Creation Justice Network in conversation as we ponder how we can work together to create a sustainable home for future generations and learn more about the ministry of the Creation Justice Congregations program.
Click the image below to view a recording of the event, and hear from Dr. Alan R. Wedgewood and Rev. Rebecca Driscoll, ABC Creation Justice Network, as presenters of the conversations surrounding Creation Justice and International Women's Day.
Dr. Alan R. Wedgewood worked for over 40 years as Research Engineer and in 2020 retired from DuPont as a technical fellow. A life-long environmentalist, he quickly transitioned to promoting sustainable living and Creation Justice ministry. In 2021, he completed a Climate Change Certification from the University of Pennsylvania and was certified to perform Home Energy Assessments. As a member of the ABCUSA Creation Justice Network, he strives to bring people together to create a sustainable home for future generations.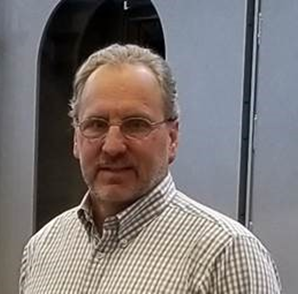 The Rev. Rebecca Driscoll currently serves as the senior pastor of First Baptist Church in Attleboro, Mass., and as Minister for Creation Care with the American Baptist Churches of Massachusetts. Previously, she served as the first American Baptist Women in Ministry Intern and the ABC Minister for Creation Justice in the ABCUSA Office of the General Secretary. With a passion for community engagement and ecumenical relationship building, Driscoll is a member of the ABC Creation Justice Network's steering committee and serves on the board of Creation Justice Ministries.
Soul Care @ Christmas
Recorded on Tuesday, November 30, 2021
with Presenters Rev. Betty Wright-Riggins and Rev. Judy Fackenthal, ABCUSA Spiritual Direction Team.
How is your soul as we enter this season of Advent and the celebrations associated with all of the expectations that the Christmas holidays bring? Are you joyful, full of expectation, or are you weighted down with disappointment, grief and loss incurred during the pandemic? Are you numb, emotionally spent from living from one world and/or situational crisis to another?
View a recording of the event and hear from Rev. Judy Fackenthal and Rev. Betty Wright-Riggins, both spiritual directors, as they walk with attendees and explore the shimmering gifts of Advent and the promises therein.
Rev. Betty Wright-Riggins is an ordained American Baptist Minister and Certified Spiritual Director. She has served the denomination as Pastor, consultant, executive leader and is a part of the spiritual direction team for the American Baptist Spiritual Director's Network. She is the Principal of TrustOne, a consultancy ministry for spiritual direction, spiritual formation,  seminars and retreat coordination.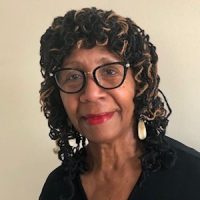 Rev. Judy Fackenthal served as President of American Baptist Churches USA for the 2016-2017 biennium. A native of Indianapolis who retires this month from service as Pastor of Garfield Park Baptist Church, she has sought to live out her understanding of God's grace and love through many ministry related roles. She is a certified Spiritual Director and plans to continue this ministry into her retirement, walking alongside others in their faith journey.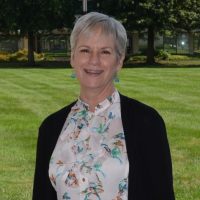 Higher Education, the Global Pandemic, and Caring for the Needs of Students
Recorded on Wednesday, October 13, 2021
with Presenters Dr. James "Tim" Barry and Karen Podsiadly.
Dr. James "Tim" Barry has been serving as the 10th president of the Alderson Broaddus University, and American Baptist-affiliated school, since 2015.
Dr. Barry began his higher education administration career in admissions at Briar Cliff University in Sioux City, Iowa. He graduated with a Bachelor of Arts degree from Briar Cliff in 1971; and earned both a Master and Doctor of Education in adult continuing education from Northern Illinois University, in 1979 and 1992, respectively.
Read full bio here.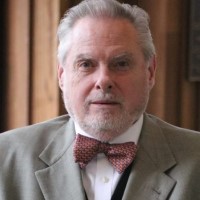 Karen Podsiadly, Director of Community Development at The College at Brockport (State University of New York) and President of American Baptist Churches USA.
Podsiadly was educated at State University of New York College at Geneseo and Western Illinois University with degrees in Sociology and College Student Personnel, respectively. She has served for over twenty-five years in a variety of settings within American Higher Education.
Read more of her bio here.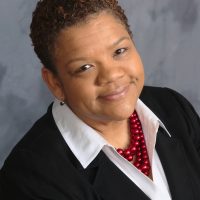 More About Everyday ABC Conversations
Background and Intent
Since 2013, American Baptists have practiced Mission Summit Conversations at our American Baptist Biennial gatherings. The purpose of these conversations is to provide an opportunity for persons to engage in respectful dialogue about matters of importance. Unlike a traditional conference, the emphasis at the MSC is upon real-time conversation among the meeting's participants rather than the conference speakers or experts in the room. These conversations are based upon the principle of "fluid expertise" in which everyone in the group is seen as a worthy contributor. As Baptists who hold the beliefs of soul liberty and the priesthood of all believers under the guidance of the Holy Spirit in a community of believers, these conversations align with our Baptist identity. MSC create the space for American Baptists to talk about matters of mission and ministry on a grand scale at our national gatherings. The Everyday ABC Conversation Series, offered in this same spirit, is an opportunity to engage in conversations that matter beyond the Mission Summit Biennials.
All conversations take place within a certain time, space, and set of circumstances. The global pandemic that we are currently experiencing will no doubt influence many of our conversations. The pandemic has surfaced enormous stress as well as new opportunities for creativity and innovation. American Baptists and the congregations that we are a part of simply cannot perform some of the familiar functions of pre-pandemic days. Our hope is that whatever topic is on the table, that the conversations moves toward innovation and finding new ways to live out God's mission in our world.
Format
Each Everyday ABC Conversation will begin with a brief introduction of the topic by one or two leaders associated with the subject area, followed by 30-40 minutes of small group conversation in randomly assigned breakout rooms of 10 persons each. A typical discussion question might be, "What are the implications of what you have just heard for you and your congregation?" with additional relevant discussion questions for each topic.
The entire conversation, including presentation, will last approximately one hour.
Conversation Guidelines
We hope this series brings together American Baptists for conversations without becoming hurtful or polarizing. To maintain a safe space for conversation, remember your ABC'S:
A:  Acknowledge differing perspectives. American Baptists come from a wide range of cultures and backgrounds, possess a diverse set of customs, and speak a plethora of languages. Dialogue depends upon the recognition of differences. American Baptists seldom achieve unity through unanimity, but rather through the recognition that differing parts work together to build upon the body of Christ.
B: Be a good listener. Pass the active listening test: Listen attentively enough to what is being said and how it is being said that you could recite the essence of what was just said to the satisfaction of the speaker. Listen with curiosity rather than to persuade or correct one another.
C: Confidentiality is important. Do not repeat personal stories or those of congregations and institutions. When reporting what happened, be careful not to attribute what was said to specific individuals.
S: Speak honestly and responsibly. Try to use "I" statements and own what you are saying.