We are excited to announce the "Everyday ABC Conversations" series.
Due to the popularity of the recent Mission Summit Conversations in which over 650 American Baptists simultaneously participated in dialogue during the 2021 Biennial Mission Summit, the American Baptist Churches USA is launching this series of dialogues, entitled, "Everyday ABC Conversations."
Save the Date and plan now to join us online for our second conversation on November 30, 2021:
Soul Care @ Christmas
Tuesday, November 30, at 3:00pm ET – Zoom Platform.
with Presenters Rev. Betty Wright-Riggins and Rev. Judy Fackenthal, ABCUSA Spiritual Direction Team
How is your soul as we enter this season of Advent and the celebrations associated with all of the expectations that the Christmas holidays bring?
Are you joyful, full of expectation, or are you weighted down with disappointment, grief and loss incurred during the pandemic? Are you numb, emotionally spent from living from one world and/or situational crisis to another?
We invite you to join in an interactive time of soul care on November 30 from 3:00-4:00pm (ET). It will be a time to re-discover the promise of the joys and expectations inherent in the good news of the Christ that tabernacles with us.
The Rev's Judy Fackenthal and Betty Wright-Riggins, both spiritual directors, will walk with us as we explore the shimmering gifts of Advent and the promises therein.
No fee to participate, but online registration is required.
Rev. Betty Wright-Riggins is an ordained American Baptist Minister and Certified Spiritual Director. She has served the denomination as Pastor, consultant, executive leader and is a part of the spiritual direction team for the American Baptist Spiritual Director's Network. She is the Principal of TrustOne, a consultancy ministry for spiritual direction, spiritual formation,  seminars and retreat coordination.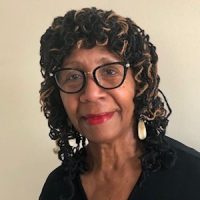 Rev. Judy Fackenthal served as President of American Baptist Churches USA for the 2016-2017 biennium. A native of Indianapolis who retires this month from service as Pastor of Garfield Park Baptist Church, she has sought to live out her understanding of God's grace and love through many ministry related roles. She is a certified Spiritual Director and plans to continue this ministry into her retirement, walking alongside others in their faith journey.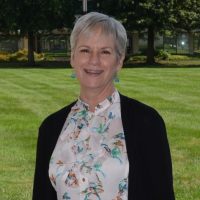 View the first conversation presentation online!
Higher Education, the Global Pandemic, and Caring for the Needs of Students
Wednesday, October 13, at 2:00pm EDT – Zoom Platform.
with Presenters James Barry and Karen Podsiadly.
Dr. James "Tim" Barry has been serving as the 10th president of the Alderson Broaddus University, and American Baptist-affiliated school, since 2015.
Dr. Barry began his higher education administration career in admissions at Briar Cliff University in Sioux City, Iowa. He graduated with a Bachelor of Arts degree from Briar Cliff in 1971; and earned both a Master and Doctor of Education in adult continuing education from Northern Illinois University, in 1979 and 1992, respectively.
Read full bio here.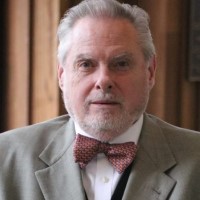 Karen Podsiadly, Director of Community Development at The College at Brockport (State University of New York) and President of American Baptist Churches USA.
Podsiadly was educated at State University of New York College at Geneseo and Western Illinois University with degrees in Sociology and College Student Personnel, respectively. She has served for over twenty-five years in a variety of settings within American Higher Education.
Read more of her bio here.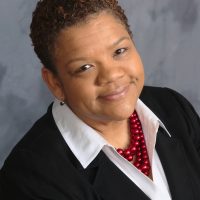 More About Everyday ABC Conversations
Background and Intent
Since 2013, American Baptists have practiced Mission Summit Conversations at our American Baptist Biennial gatherings. The purpose of these conversations is to provide an opportunity for persons to engage in respectful dialogue about matters of importance. Unlike a traditional conference, the emphasis at the MSC is upon real-time conversation among the meeting's participants rather than the conference speakers or experts in the room. These conversations are based upon the principle of "fluid expertise" in which everyone in the group is seen as a worthy contributor. As Baptists who hold the beliefs of soul liberty and the priesthood of all believers under the guidance of the Holy Spirit in a community of believers, these conversations align with our Baptist identity. MSC create the space for American Baptists to talk about matters of mission and ministry on a grand scale at our national gatherings. The Everyday ABC Conversation Series, offered in this same spirit, is an opportunity to engage in conversations that matter beyond the Mission Summit Biennials.
All conversations take place within a certain time, space, and set of circumstances. The global pandemic that we are currently experiencing will no doubt influence many of our conversations. The pandemic has surfaced enormous stress as well as new opportunities for creativity and innovation. American Baptists and the congregations that we are a part of simply cannot perform some of the familiar functions of pre-pandemic days. Our hope is that whatever topic is on the table, that the conversations moves toward innovation and finding new ways to live out God's mission in our world.
Format
Each Everyday ABC Conversation will begin with a brief introduction of the topic by one or two leaders associated with the subject area, followed by 30-40 minutes of small group conversation in randomly assigned breakout rooms of 10 persons each. A typical discussion question might be, "What are the implications of what you have just heard for you and your congregation?" with additional relevant discussion questions for each topic.
The entire conversation, including presentation, will last approximately one hour.
Conversation Guidelines
We hope this series brings together American Baptists for conversations without becoming hurtful or polarizing. To maintain a safe space for conversation, remember your ABC'S:
A:  Acknowledge differing perspectives. American Baptists come from a wide range of cultures and backgrounds, possess a diverse set of customs, and speak a plethora of languages. Dialogue depends upon the recognition of differences. American Baptists seldom achieve unity through unanimity, but rather through the recognition that differing parts work together to build upon the body of Christ.
B: Be a good listener. Pass the active listening test: Listen attentively enough to what is being said and how it is being said that you could recite the essence of what was just said to the satisfaction of the speaker. Listen with curiosity rather than to persuade or correct one another.
C: Confidentiality is important. Do not repeat personal stories or those of congregations and institutions. When reporting what happened, be careful not to attribute what was said to specific individuals.
S: Speak honestly and responsibly. Try to use "I" statements and own what you are saying.