Pilgrimage
American Baptist Women in Ministry and Illuminated Journeys invite you to the Camino de Santiago in Spain, April 9–19, 2024. Join ABWIM for "The Way – A Walk/Ride Pilgrimage across the Camino de Santiago."
Radical. Redeemed. Ready.
We hope that you were able to join us in celebrating ministering women at the "Radical. Redeemed. Ready." conference, June 15-18, 2022 at the Green Lake Conference Center in Green Lake, Wis.
If you were not able to gather with us, we invite you to view recordings from the conference worship sessions:
Accessing our God-given gifts, gaining access to the world for the good of all and the glory of God!
Discover how you can embrace the challenge to fully accept the gifts women bring to ministry so that the Body of Christ may thrive and our churches may flourish. View the Access for Excellence Booklet.
Read and watch the stories of how mentors have influenced the church's leading women.
How to create your mentor story: Learn how you can easily share your mentor story, making use of a smart phone or other device!
zing progress thanks to donors like you and join their ranks! View our Donor Progress Report.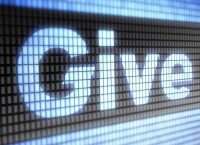 Give now to support American Baptist Women in Ministry!