The Retired Ministers and Missionaries Offering (RMMO) originated in the mid-1930s, when American Baptist congregations received a Communion Fellowship Offering on the first Sunday of each month to support retired ministers, missionaries, their widowed spouses and elderly clergy within their churches. In 1977, American Baptist Churches USA launched RMMO to continue this appreciation of God's service.
This year, to honor this tradition and acknowledge the current circumstances, we chose Hope for Today, Hope for Tomorrow as our theme. This theme encompasses the true strength and dedication of ministers, missionaries and their widowed spouses who have devoted 15 years or more to ABCUSA.
To help your congregation organize RMMO, we provided a mix of printed and online marketing materials. We understand the challenges churches are facing and wanted to offer practical options for a successful campaign.
We hope you will support our ministry and encourage participation within your congregation, thank you.
Now Online in English and Spanish
RMMO guide and promotional materials are available in English and Spanish. Hard copies of the offering envelopes and instructional promo guide will arrive in early November.  If you have any questions, or need additional materials, email rmmo@mmbb.org.
In English: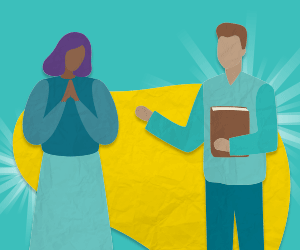 Animated GIF 1     Animated GIF 2
In Spanish:
Please share this year's RMMO video that highlights our theme, Hope for Today, Hope for Tomorrow. Wishing our ABC family remains hopeful and safe during these unprecedented times.