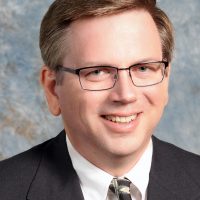 Mr. Paul Higgins serves as ABCUSA Budget Review Officer. Paul currently serves as Vice President of Finance for Rainbow Acres, a residential ranch-style community for the developmentally disabled in Camp Verde, Ariz. Prior to joining Rainbow Acres in 2010, Paul served as the Vice President of Finance at the American Baptist Assembly/Green Lake Conference Center for thirteen years, where he also served as Vice President of The Golf Courses of Lawsonia, Camp Grow Ministries, and Worldwide Gifts of Green Lake.
Paul served as Treasurer of American Baptist Churches of Wisconsin for four years. He previously served on committees for American Baptist Churches of the South and American Baptist Churches of the Pacific Southwest. Paul has participated in church leadership in the areas of preaching, teaching, computer and network administration, stewardship and finances. He has served on the financial boards of four American Baptist congregations including service as the treasurer of two merging congregations. Paul was elected to the Board of General Ministries in January 2012 and began serving as Budget Review Officer in January 2014.
Paul has a B.S. in Information and Computer Science from the University of California, Irvine. He simultaneously earned an M. Div. and an MBA at Emory University.
Paul and his wife Jeri reside in Camp Verde, Arizona.