Delegate voting for the 2023 Biennial Mission Summit will be done using the event app. The event app is the preferred technology for voting.
Para la Cumbre Misionera Bienal de 2023, todas las votaciones de los delegados se llevarán a cabo mediante la aplicación de nuestro evento. Si aún no ha descargado la aplicación, pulse aquí para obtener más información e instrucciones paso a paso de cómo descargarla.
Helpful links for additional information:
A second option is to access the Attendee Hub through an internet browser – learn more here.
If you need help accessing the event app or the Attendee Hub, visit the Tech Support booth – view hours here.
Delegates, please follow the steps below to use the polling feature on the event app.
Step 1 – Open the event app. Click on "My Schedule" and select the date/session to view.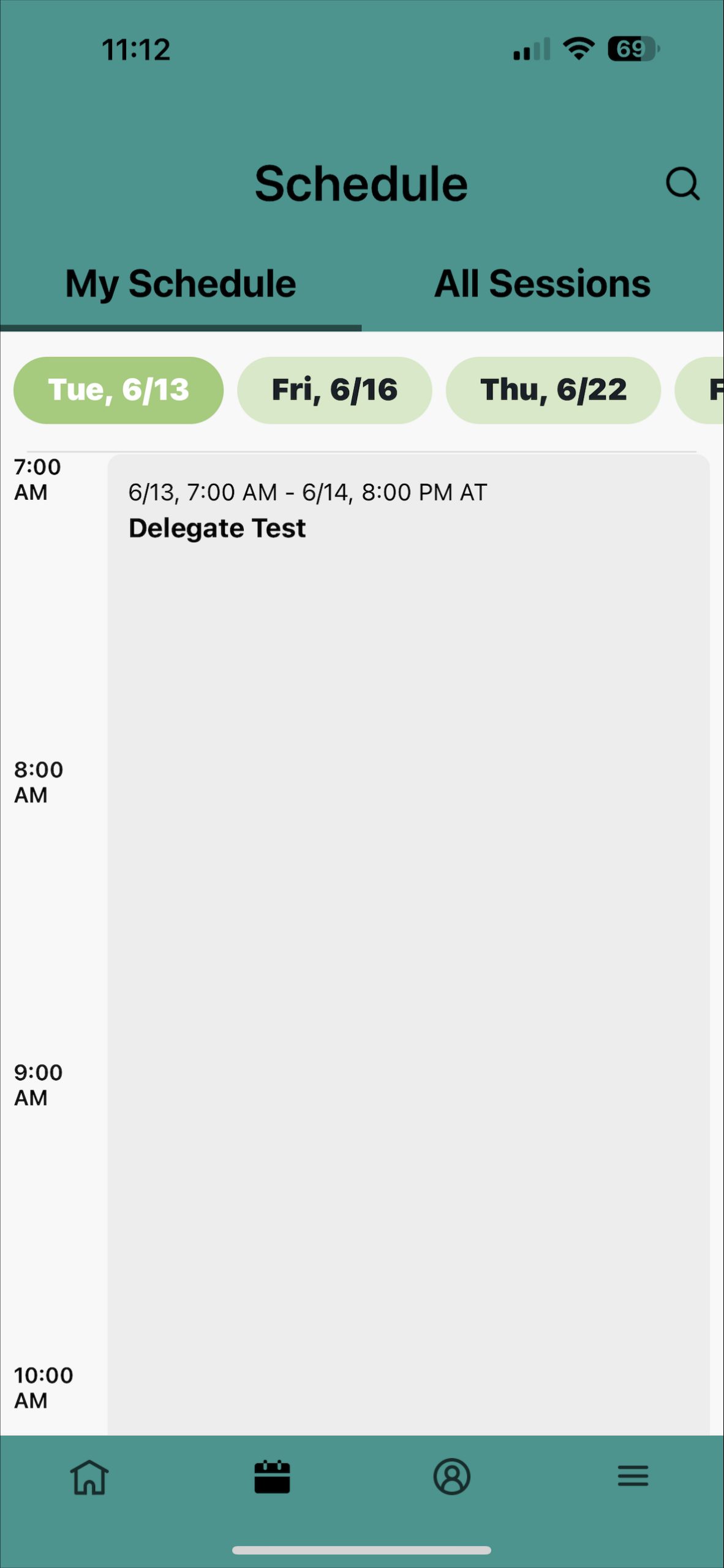 Step 2 – Click on the session name. Sessions that include Delegate voting will show a link to "Polls" (pictured below). Click on "Polls."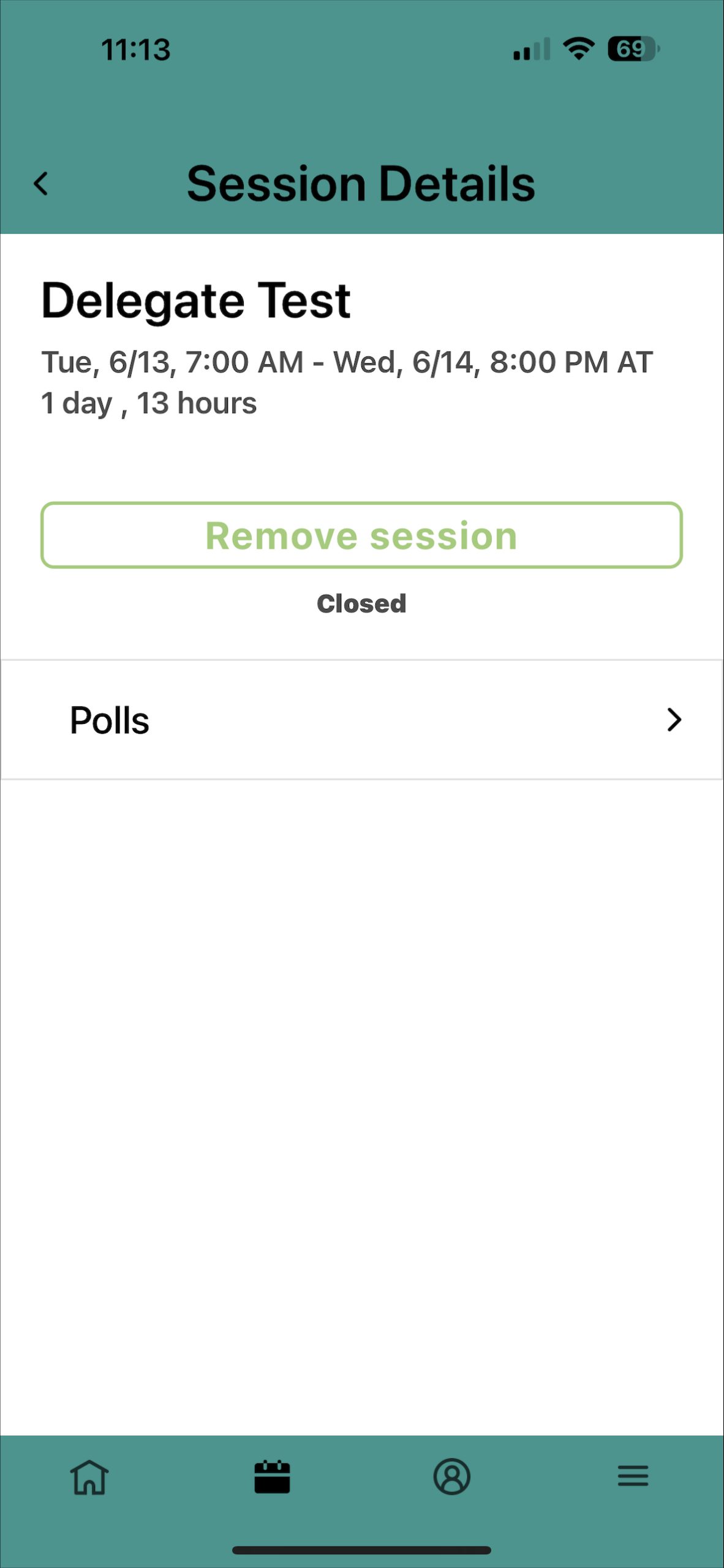 Step 3 – Answer the Poll question and select "Submit response."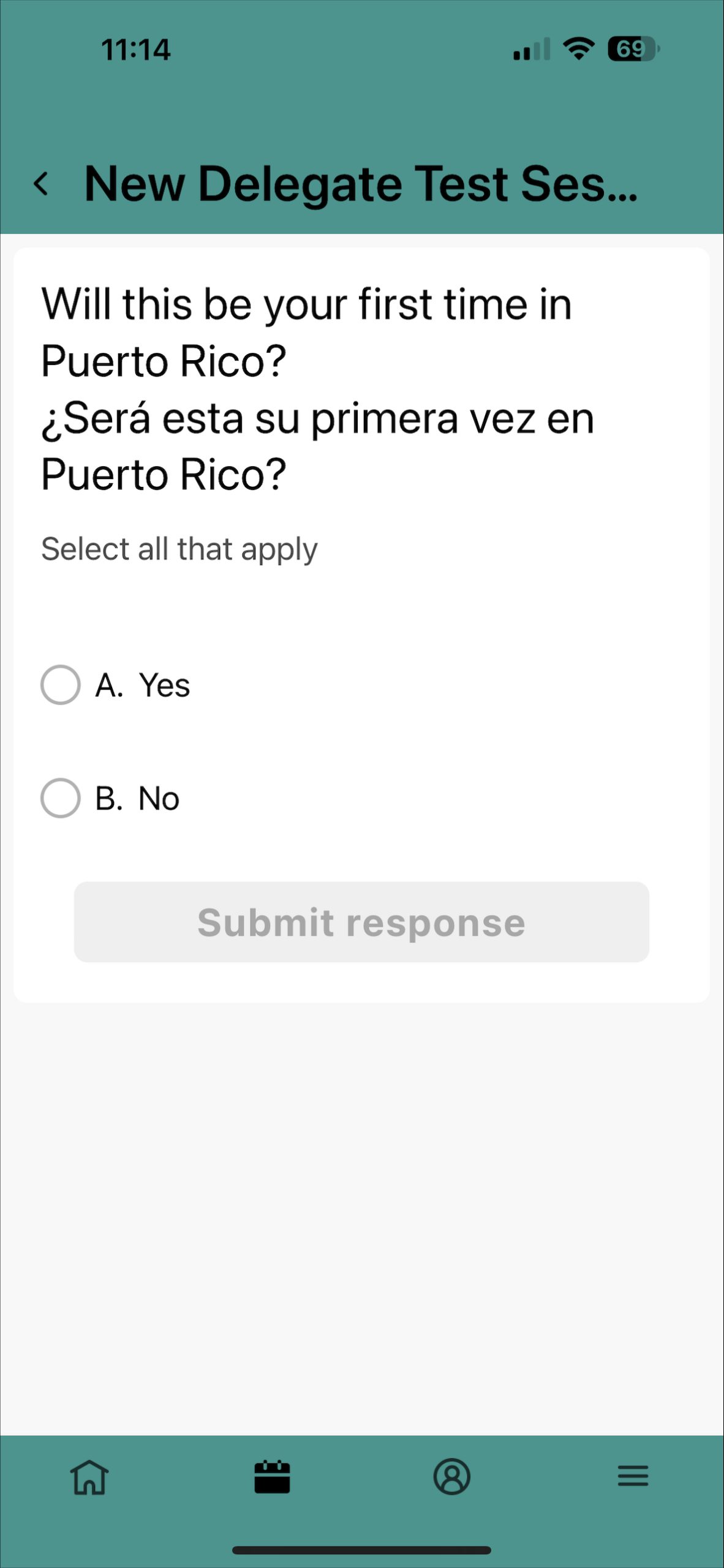 Please note: Polls will only be available during the session times for which they are scheduled.
If a Poll is not yet available, you will see the message below: