VALLEY FORGE, PA (ABNS 1/10/23)—You're invited to join us for our next Everyday ABC Conversation event, "Passing the Peace" on Tuesday, February 7, 2023 at 3:00pm ET, with presenters Driana Jamila-Lesan Arceneaux and Rev. Dr. Gina C. Jacobs-Strain, representing American Baptist Women's Ministries.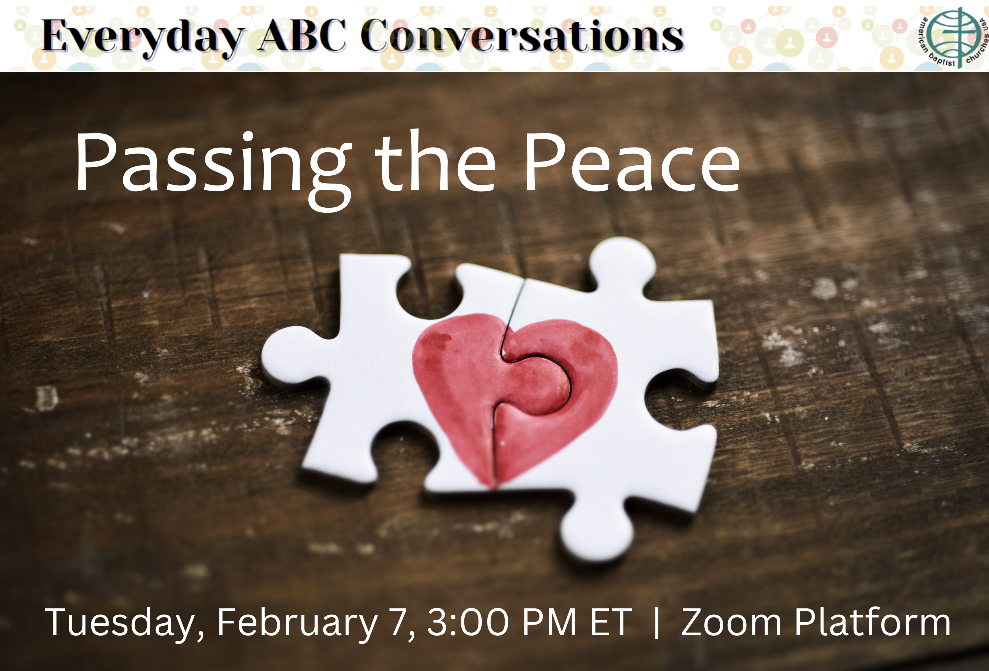 Most of us are familiar with Passing the Peace, in a congregational setting. We reach out to each other… shaking hands and giving a hug. We share words of affirmation, "The peace of the Lord be with you" and receive these words in return, "And also with you." Passing the peace is a symbolic act of sharing the love of Christ. Let us think together about the ways that Passing the Peace impacts our individual and collective well-being and our responsibility to pass the peace in tangible ways both inside and outside congregational settings.
Each Everyday ABC Conversation begins with a brief introduction of the topic by one or two leaders associated with the subject area, followed by 30-40 minutes of small group conversation in randomly assigned breakout rooms of up to 10 persons each. A typical discussion question might be, "What are the implications of what you have just heard for you and your congregation?" with additional relevant discussion questions for each topic.
The entire conversation, including presentation, lasts approximately one hour.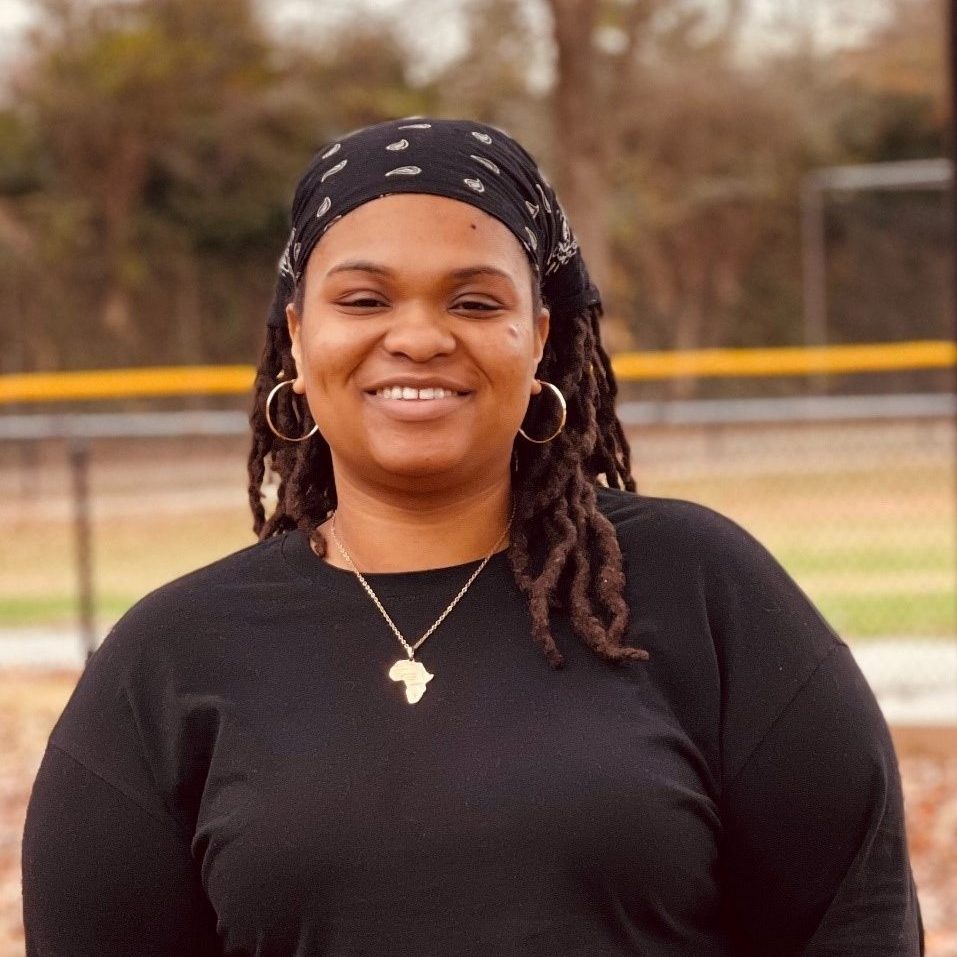 Driana Jamila-Lesan Arceneaux, affectionately known as "Dri," is the youngest daughter of Rev. Creasy McQueen-Kenney and the late Jon Arceneaux. She is currently interning at All Family Matters Mental Health Skill Building Agency. There she helps promote education on mental health, provide collaborative services with clients, utilizing a solution-oriented, strength-based team approach that is direct, respectful, optimistic, and practical. She was selected to serve a two-year term with the National Leadership Team of AB GIRLS, 2016-2018, serving as events coordinator, then as convenor. She currently serves as a member of the Young Adult Women's Ministries Advisory Team (YAWMAT) of American Baptist Women's Ministries. Driana received her associates degree in Psychology at J. Sargeant Reynolds Community College (Richmond, Va.). She currently attends Norfolk State University and is pursuing her bachelor's degree in Psychology, with graduation expected in spring 2023. From there she intends to further her education in law school and fulfill her dreams of becoming a lawyer. When not working and studying, Driana enjoys playing her piano, reading, and mentoring young girls as she was mentored.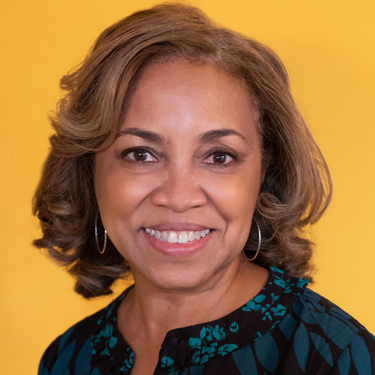 Rev. Dr. Gina C. Jacobs-Strain serves as the executive director for American Baptist Women's Ministries (ABWM) and is a member of the National Executive Council. ABWM is a Christ-centered intergenerational diverse ministry that encourages and empowers women, young women, and girls to serve God in all aspects of their lives. ABWM's key ministries include: spiritual growth, leadership, immigration, cross cultural relationships, intergenerational mentoring, economic empowerment, advocacy, education and prevention of domestic violence, and sex trafficking. Rev. Dr. Jacobs-Strain served as the transitional pastor for First Baptist Church of New Market in Piscataway, N.J.; interim pastor of St. Paul Baptist Church, Atlantic Highlands, N.J.; associate regional pastor for Women in Ministry for American Baptist Churches of New Jersey (ABCNJ); and is an associate minister of Christian Education at St. Paul Baptist Church in Montclair, N.J. She earned a bachelor's degree in Psychology from Rutgers University and graduated from Drew University's Theological School Magna Cum Laude with a Master of Divinity degree, and earned a Doctor of Ministry from Duke University.
American Baptist Churches USA is one of the most diverse Christian denominations today, with approximately 5,000 congregations comprised of 1.3 million members, across the United States and Puerto Rico, all engaged in God's mission around the world.