VALLEY FORGE, PA (ABNS 12/7/22)—American Baptist Women in Ministry and Illuminated Journeys invite you to "The Way," a Walk/Ride Pilgrimage across the Camino de Santiago in Spain, April 9-19, 2024.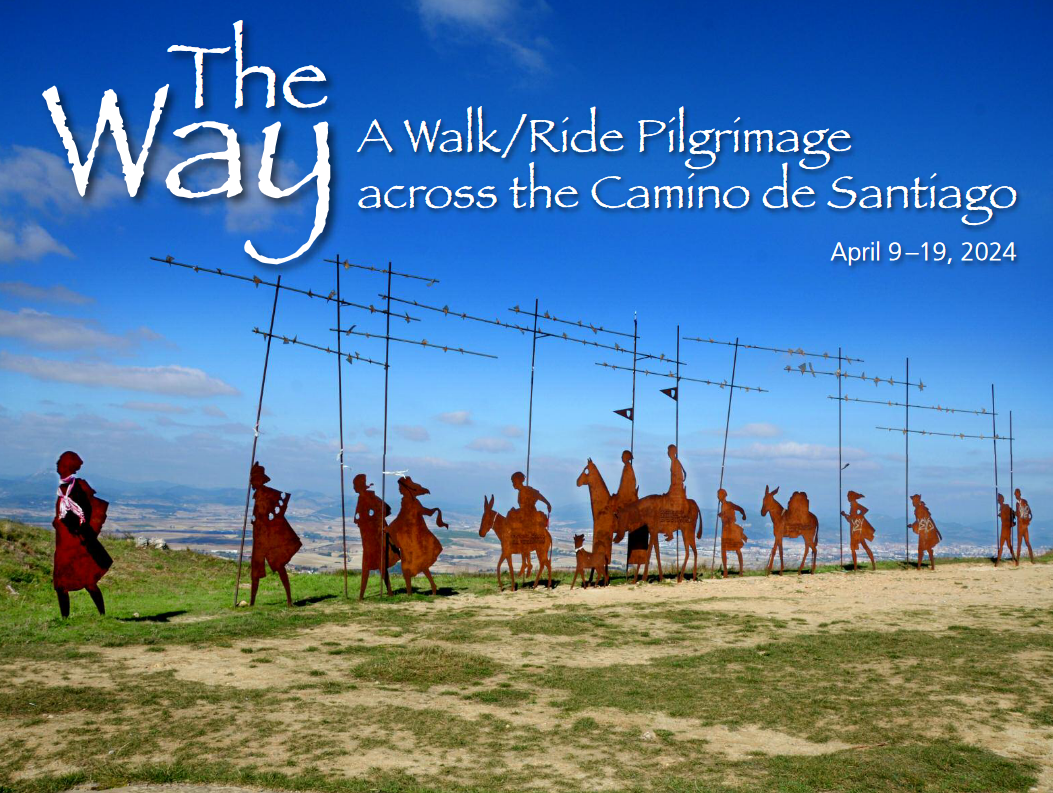 This pilgrimage is especially designed for those who want to experience the historic Camino de Santiago and learn about the spiritual practice of pilgrimage but don't have the time or the physical training to walk "The Way" in its entirety. Exploring some of the most interesting places and most evocative landscapes along the Camino, tour participants will walk and ride to the great cathedral city of Santiago and discover the beauty of the Spanish countryside in the region of Navarra, the riches of Spanish food in the region of Rioja, and the Celtic culture of Galici.
American Baptist leaders Patricia Hernandez, associate general secretary of American Baptist Women in Ministry, and Jackie Saxon, executive minister of Mid-American Baptist Churches, will personally escort this journey, joining Brad Berglund with Illuminated Journeys, who is an experienced tour guide with special skill in the spirituality of pilgrimage. Along with Berglund, both Hernandez and Saxon have previously walked the Camino and will provide reflective leadership and a supportive presence throughout.
"I am very excited to experience the Camino de Santiago with fellow American Baptist Women in Ministry as we learn about the spiritual practice of pilgrimage by walking together in the beautiful countryside of Spain. It's a great way to taste and see the beauty of the Camino," said Saxon.
"Walking the Camino is an opportunity to reflect on our journeys in ministry, the twists and turns, the barriers and blockades, the openings and awakenings. The multiple paths of the Camino invite us to reflect on the multiple ways we live out our calls and navigate our ministries.  Join us on this journey!" said Hernandez.
Learn more about the opportunity or reserve a space for "The Way," a Walk/Ride Pilgrimage across the Camino de Santiago here.
American Baptist Churches USA is one of the most diverse Christian denominations today, with approximately 5,000 congregations comprised of 1.3 million members, across the United States and Puerto Rico, all engaged in God's mission around the world.