VALLEY FORGE, PA (ABNS 12/12/22)—Rev. Dr. William H. Brackney, former executive director of the American Baptist Historical Society (ABHS) from 1978-1986, died on November 13, 2022.  During Brackney's tenure as Executive Director, ABHS became the permanent custodian of the records of the national boards of American Baptist Churches USA, the Philadelphia Baptist Association, and the Freewill Baptist movement in North America.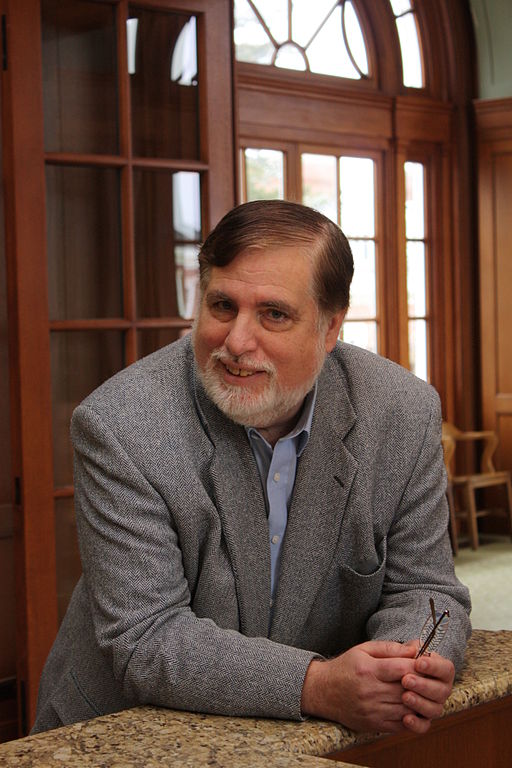 Rev. Dr. Priscilla Eppinger, current executive director of ABHS, noted, "As the first person to hold the title of 'Executive Director' of the American Baptist Historical Society, Rev. Dr. William H. Brackney left an indelible mark on the Society. We can credit Bill Brackney with initiating the Archives Center at the ABCUSA headquarters at Valley Forge, Pa. Bill's numerable publications, projects that he spearheaded, and research were unmatched among Baptist historians. The Baptist world has lost another of its titans."
Bill Brackney came to ABHS as executive director in 1978 from Colgate Rochester Divinity School in Rochester, N.Y., where he served as associate professor of Church History. Prior to Brackney's tenure, administrators of ABHS were known as "Curator" rather than "Executive Director." Ordained to ministry in 1971, hesometimes served as a pastor alongside his academic tenure. During the eight years that he served as Executive Director of ABHS, both denominational archives and manuscript collections expanded, and part of the historical library was reclassified from the Dewey Decimal to the Library of Congress system. Many original copies of newspapers (mostly 19th-century) were microfilmed during this period, and ABHS continues to use  the guide to manuscript collections that he and Susan Eltscher compiled during Brackney's tenure.
Brackney was highly involved in the 2018 Rauschenbusch Conference that ABHS co-hosted with Mercer University and the Acadia Centre for Baptist and Anabaptist Studies. This jointly-sponsored conference was an example of collaborative work that Bill liked to organize.
In 1986, William Brackney resigned from ABHS to become vice president and dean and professor of the History of Christianity at Eastern Baptist Theological Seminary (now Palmer Seminary, St. Davids, Pa.). He subsequently served as an administrator and faculty member at McMaster Divinity College (Hamilton, ON), Baylor University (Waco, Texas), Acadia Divinity College (Wolfville, NS), and Carey Theological College (Vancouver, BC). He died on November 13, 2022 in Kentville, Nova Scotia, and a memorial service was held on November 17, 2022, at Wolfville Baptist Church (Wolfville, NS).
American Baptist Churches USA is one of the most diverse Christian denominations today, with approximately 5,000 congregations comprised of 1.3 million members, across the United States and Puerto Rico, all engaged in God's mission around the world.