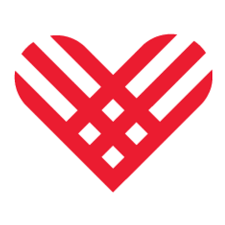 We invite you to come together to celebrate generosity, share kindness, and drive record-breaking giving by giving to American Baptist Churches USA on GivingTuesday 2022!
The American Baptist Churches USA Office of the General Secretary, governed by the Board of General Ministries, serves as the central connecting organization for the denomination, maintaining an infrastructure for American Baptists to network and pursue shared mission with one another.
We serve our congregations and partner organizations through three important mission functions:
Gathering the denomination
Supporting congregations, regions, and national organizations
Creating space for local and global issues
Won't you be a part of #GivingTuesday with us?!
More about what we do:
Gathering the denomination
Our interdependence as Baptists compels us to the meaningful exchange of ideas, learnings, and gifts as well as shared worship, discernment, experimentation, and implementation on matters that inform our overarching mission and contextualized ministries.
When we gather American Baptist leaders, worshippers, and staff, we intentionally plan with input from across the ABC family.
Supporting congregations, regions, and national organizations
Impactful ministries are undergirded by preparatory and organizational activities that are often unseen but no less part of the mission of God.
We offer direct and indirect administration, services, and consultancy to our partners in support of the various forms of mission happening throughout the ABC.
Creating space for local and global issues
We provide opportunities for information sharing, focused action, and networking on important topics through committees, task forces, commissions, and ministry teams, always with a commitment to apply a denomination‐wide lens.
#GivingTuesday is a global generosity movement unleashing the power of radical generosity. GivingTuesday was created in 2012 as a simple idea: a day that encourages people to do good. Since then, it has grown into a year-round global movement that inspires hundreds of millions of people to give, collaborate, and celebrate generosity.