VALLEY FORGE, PA (ABNS 10/20/22)—The Regional Ministry Board of the American Baptist Churches of the Great Rivers Region has announced the appointment of Rev. Patricia King Bilyeu (Patty) as executive minister of the Great Rivers Region. During a special board meeting on October 14, the Regional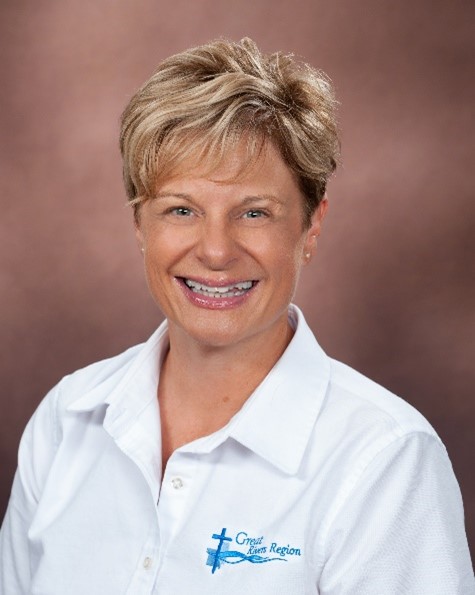 Ministry Board unanimously voted in support of the Executive Minister Search Committee's recommendation to appoint Bilyeu to serve in this capacity. She will begin in this role on November 1, 2022.
"Rev. Patty Bilyeu has a long history of leadership with the American Baptist Churches of the Great Rivers Region, most recently as the Acting Executive Minister. Her educational background and pastoral leadership over the years, coupled with her passion for mission, and for healthy pastors and churches, will provide a strong foundation as she leads GRR forward in this season of their life together," said Rev. Soozi Whitten Ford, interim associate general secretary for Regional Ministries with American Baptist Churches USA.
Within the Great Rivers Region, Bilyeu has served as Acting Executive Minister, as Associate Executive Minister, as Regional Associate Minister to Areas II and IV, and as Assistant Area Minister to Area IV.
Bilyeu's commitment to Christ came early and she has been involved with American Baptist Churches throughout her life. A native of Ohio, Bilyeu became part of a ministry team at her home church during college, and soon acknowledged God's call to full-time ministry. She received a bachelor's degree from the University of Toledo and a Master of Divinity degree from Northern Baptist Theological Seminary. While in Ohio she actively participated in the American Baptist Churches of Ohio Region and in 2009 was the President of the American Baptist Churches of Ohio.
Upon her return to the Great Rivers Region, she served as the Moderator of Area IV and on the region board before becoming the Assistant Area IV Minister with the region. She has held ministry roles as Interim Pastor at First Baptist Church of Highland, Ill., as a Head Teacher at Cornerstone Christian Academy in Sycamore, Ill., as Youth Pastor at First Baptist Church of DeKalb, Ill., and as Interim Pastor of First Baptist Church of Marengo, Ill.
As the region announcement noted, "Patty is thrilled to be on region staff where she is committed to the growth of healthy pastors and healthy congregations."
American Baptist Churches is one of the most diverse Christian denominations today, with approximately 5,000 local congregations comprised of 1.3 million members, across the United States and Puerto Rico, all engaged in God's mission around the world.