VALLEY FORGE, PA (9/7/22)—Ken Giacoletto, former president/CEO of Green Lake Conference Center (GLCC) and Lawsonia Inc., passed away peacefully August 23, 2022, following a two-year cancer journey. He was 77.
Giacoletto was born on August 10, 1945, in Milwaukee, WI, son of Paul John and Erma (Velio) Giacoletto. This made him a lifelong Green Bay Packers fan despite a move to California at a young age. He graduated from Lakewood High School in Lakewood, CA and completed his bachelor's in business administration at California University at Long Beach. In 1968 he married Margaret "Peggy" Lee Wells at First Baptist Church in Lakewood. After beginning his career working for the US Department of Defense, he moved to work for the Pacific Southwest region of the American Baptist Churches as Controller and then Deputy Executive Minister. In this capacity he helped multiple church plants fund and purchase land and buildings to facilitate ministry growth. He also coordinated refugee resettlement at the end of the Vietnam War and along with Peggy took in two young Vietnamese boys to give them a new start in America.
He joined International Ministries in the late 1980s to help with estate planning before he and Peggy served together as missionaries in the Democratic Republic of Congo from 1991 until civil war ended their service in 1993.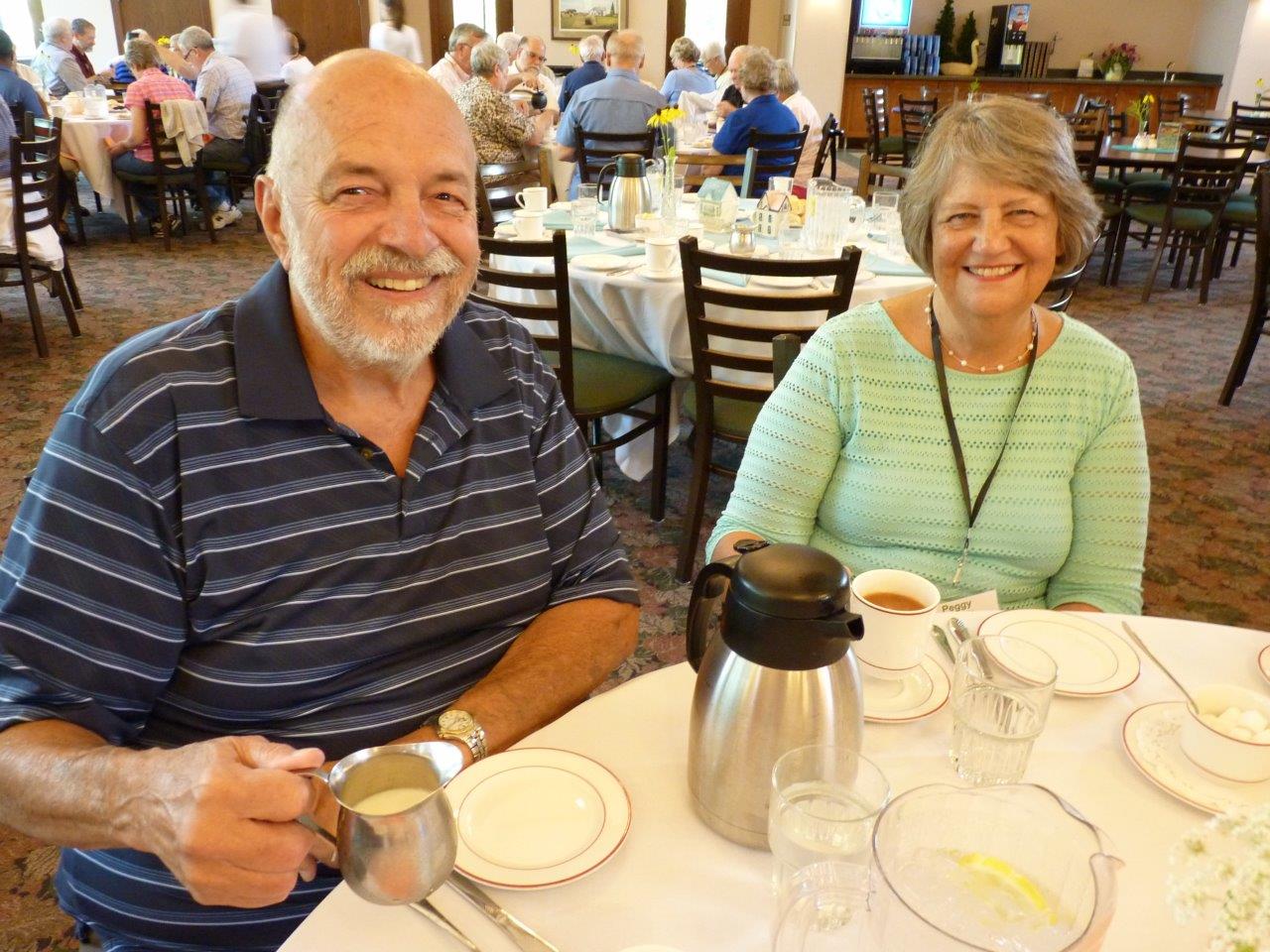 Giacoletto then served as President/CEO of Green Lake Conference Center and Lawsonia Inc. from 1994 until 2011, making him the longest-serving President in the conference center's history. In accepting the GLCC presidency in 1994, he said, "The Assembly is a very special place for American Baptists. It is not only a very beautiful part of God's creation, but also a place where lives are changed. Peg and I thank God for its past 50 years of ministry and commit ourselves to that ministry as we move into the 21st century together." He and Peggy became great friends to the conference center staff, church planters, pastors, and missionaries in this role.
During his presidency, conference programs entered broad new areas of ministry and facilities were transformed to meet 21st century demands. He was a visionary who saw the conference center's ability to serve and partner with a wide range of Christian organizations while retaining its American Baptist roots.
"Ken was a great partner with American Baptist Home Mission Societies (ABHMS) in New Church Planting," says Rev. Dr. David Laubach, retired associate executive director of ABHMS and former GLCC board chair. "He chaired the New Church Planting Council; was present when we set New Life 2010 goals to plant 1,001 new churches; helped raise dollars through the New Churches, New Christians, New Century campaign; and secured funding and hosted the Church Planting Institute at Green Lake."
In 1999, the Quest youth program was developed to equip youth for ministry through conferences. The ICAP (International Christian Alliance on Prostitution) Global Conference began meeting at Green Lake in 2011, a cutting-edge theological partnership. Assessments for new church planters were held to discern their readiness to launch new churches.
"Ken's heart and passion for missions was evidenced throughout his life," says Rev. Dr. Michael Williams, GLCC Vice President of Development and former GLCC board chair. "His GLCC years were marked by providing a safe, renewing place for missionaries, pastors, and lay leaders that they might experience 'a closer walk with God' and be renewed for mission and ministry. He made and will continue to make an impact for the Kingdom of God. I am richer for knowing him as colleague and friend."
With the assistance of a two-million-dollar Lilly Endowment grant, he was the catalyst to start the Center for Excellence in Congregational Leadership (CECLSM). This multi-year, in-depth, experiential program helped renew the ministries and lives of hundreds of pastors.
Upgrading housing was important to him. To shift from fewer shared to more private bathrooms in lodging facilities, he led the fundraising and construction of Kern and Bauer Lodges (1995 and 1998, respectively) which added 120 private bath hotel rooms to the property. During his tenure four cottages were built: Hobley, Borden, Peniston-Wilson and Kimsey-Edwards, offering great gathering places for families and conference guests.
In 2001, the Carroll Youth Center was built between North and South Halls, creating an all-inclusive area for youth to meet and stay. In 2005, Kraft Centre lobby was created with an inviting lobby for guest check-in, and Bauer Dining Room was built with modern kitchen facilities and seating for 720.
"As chair of the search committee that called Ken to Green Lake and as its Board Chair for five years, I was very close to Ken. His years were marked by extensive renovation of the facilities, the movement into creative new programming including pastoral development, and an expansion into new topic-based conferences compatible with the conference center's mission," says Tom Jones. "Ken's contagious wit, his boundless enthusiasm for God's work, and his ever-present optimism created a constantly changing tapestry. It was a unique pleasure to have walked side by side with him."
In retirement, he served on the Board for Golden Rule Credit Union, Lawsonia Inc. and Cornerstone Ministries. He was a talented woodworker who hand-built a piece of furniture for each of his seven grandchildren. He also loved to travel around the world with family and friends.
Ken is survived by his wife Peggy, two daughters Katrina (Jeffrey) Grewal and Kristal (Ben) Mott, and grandchildren Matthew, Maggie, Abby, Sam, Lizzie, Emma, and Anna.
A celebration of Giacoletto's life is planned for Sunday, September 25 at 3:00 p.m. followed by dinner in Bauer Dining Room at Green Lake Conference Center. RSVP to JeffGrewal@glcc.org by Friday, September 9 if you are coming to the service and dinner.
If you need a hotel room, call Green Lake Conference Center at (920) 294-3323 or e-mail KaraRobbins@glcc.org and indicate that you are attending the service in order to receive a special rate. The dinner after the service is complementary, but if you would like to purchase a meal ticket to eat in the GLCC dining room for dinner on Saturday the 24th and/or breakfast on Sunday the 25th, please indicate this when you make the reservation. The deadline for reserving meals is Friday, September 9. Meals are not served at GLCC on Sunday the 25th for lunch or Monday the 26th for breakfast so it is our recommendation that you go to Lawsonia's clubhouse to enjoy eating at Langford's Pub.
Memorials in his name may be directed to Green Lake Conference Center, W2511 State Rd 23, Green Lake, WI 54941.
American Baptist Churches USA is one of the most diverse Christian denominations today, with approximately 5,000 congregations comprised of 1.3 million members, across the United States and Puerto Rico, all engaged in God's mission around the world.