VALLEY FORGE, PA (ABNS 12/14/21)—The Region Board of the American Baptist Churches of Indiana and Kentucky has called Rev. Mark Thompson as the region's next Executive Minister. The search committee unanimously voted this fall to present Thompson as the recommended candidate to serve in the role.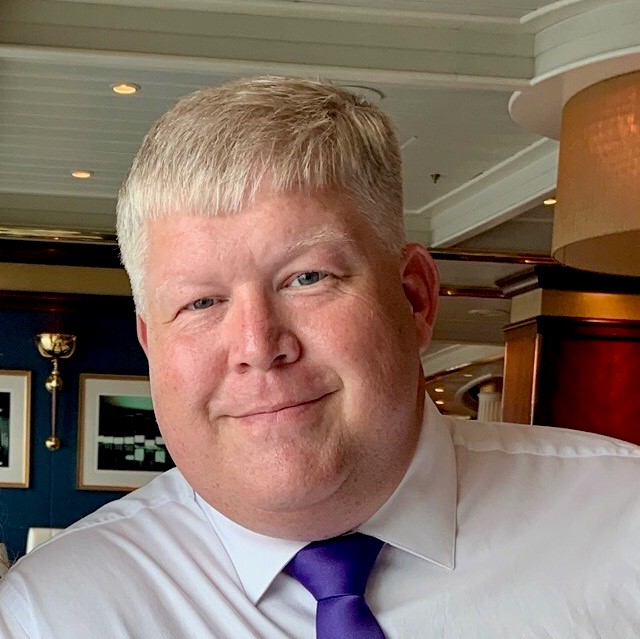 "Rev. Thompson's passion for community ministry, experience with the Indiana/Kentucky board and staff, and commitment to American Baptist mission and values will serve him well in this role. He knows how to draw people together, energize them, and get things done for God!" said Dr. C. Jeff Woods, Interim General Secretary of American Baptist Churches USA.
"Mark has extensive experience in many ministry settings from a multi-staff church to a solo pastorate. He always involves himself in the community in which he pastors. Prior to becoming a regional minister, he had served on the Region Board and was involved in the restructuring and revision of the bylaws. Most importantly, Mark will bring his love of the Lord, deep foundation in Scripture and Spirit-led leadership to our American Baptist regional family. I cannot wait to see how God will use Mark in this new role," said Karen Horsman, Chairperson of the Search Committee.
The search committee first gathered in February 2021, and the process was concentrated in prayer both individually and communally. After a process of defining the Region, seeking input from various constituencies, and a process of discernment and decision, the search committee voted unanimously to recommend Rev. Thompson as the next Executive Minister for the region.
Rev. Mark Thompson has served the American Baptist Churches of Indiana and Kentucky in a number of ways for over 20 years. He was raised in West Virginia and graduated from college at Marshall University in Huntington, W. Va. Thereafter, he moved to Indiana to earn his Master of Divinity degree from Oakland City University in Oakland City, Ind., while working with the First Baptist Church of Vincennes, Ind.
In 2001, Thompson began full-time ministry as Pastor of Sandborn Baptist Church in Sandborn, Ind. In 2005, he was called to pastor the First Baptist Church of Brazil, Ind. Mark served as pastor in this role until he was called in 2019 to join the Region Staff as a Region Minister, primarily serving churches in the central portion of Indiana.
Rev. Thompson has an extensive history with the Region. He was asked to join the Region Board, as well as the Executive Committee, under Rev. Dr. Larry Mason, and was involved in the region's restructuring process. He then served as Vice President and later President of the Region Board. It was in his term as Vice President that Rev. Soozi Whitten Ford was called as the Executive Minister of the region, and he then served as President during Rev. Ford's tenure.
Thompson will begin his role of Executive Minister of ABC of Kentucky and Indiana on January 1, 2022.
American Baptist Churches USA is one of the most diverse Christian denominations today, with approximately 5,000 congregations comprised of 1.3 million members, across the United States and Puerto Rico, all engaged in God's mission around the world.