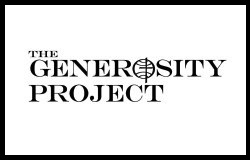 Join us for a webinar on Wednesday, November 17, 2021 at 1:00 PM EST:
Stewardship of Space: Thinking Beyond the Sanctuary
In a time when the world around churches is changing quickly, how can congregations continue to engage in creative practices of hospitality and generosity when it comes to the use of their buildings and physical space? Rev. Stacy Emerson and Rev. Julie Flowers will explore ways church families can think outside the sanctuary and think outside of Sunday morning when it comes to use of and sharing of their buildings and creating intentional communities within them. The webinar will explore the history and learning behind some of the ways their churches have sought to lean into this creative and generous use of physical space, both as a unique form of fundraising and as a ministry of networking. Whether your church building is large or small; historic or contemporary, there are ways to view the space itself as an invitation to hospitality and community.
This webinar is a part of The Generosity Project, an Office of the General Secretary initiative which examines the challenge of stewardship in the 21st century and looks at learning how to re-frame the conversation around stewardship.
Webinar Presenters: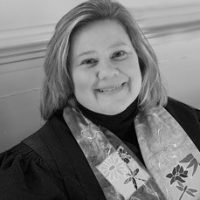 Rev. Stacy Emerson is the senior pastor of the First Baptist Church in West Hartford, CT and Stewardship Consultant for ABCUSA. She is also the Coordinator for The Generosity Project which is about helping congregations deepen their understanding of stewardship as a call to generosity as disciples of Jesus; re-framing the stewardship conversation; and cultivating generosity in pastors, lay people, and congregations.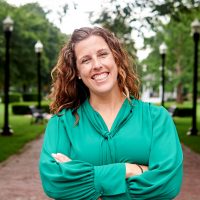 Rev. Julie Flowers has served as Minister at First Baptist Church in Beverly, MA, since 2007. She graduated in 2001 from Wellesley College; she holds a BA in English and Spanish. She received her M.Div. from Harvard Divinity School in 2007, where she was a finalist for the prestigious Billings Preaching Prize. Julie has also served as a chaplain intern at St. Elizabeth's Medical Center in Brighton, MA. She is a member of the Beverly Rotary Club, as well as a member of the Board of Harborlight Nursery School in Beverly. In her free time she enjoys sailing and skiing (depending on the season!), reading, going to local Farmers' Markets, and spending time with her son, Emmett; their dog, Genevieve; and their guinea pigs, Lucy and Little Red.
After registering, you will receive a confirmation email containing information about joining the webinar.
The Generosity Project is a collaborative effort between ABCUSA, regions, and local congregations.  The Generosity Project aims to help pastors re-frame the conversation around stewardship and generosity in their congregations. Bi-monthly blogs help support new growth and understanding as we deepen our ministry and discipleship. View the blog posts, and previous webinar recordings.