You're invited to "Celebrating Ministering Women: Radical. Redeemed. Ready.", June 15-18, 2022, at the Green Lake Conference Center in Green Lake, Wis. The conference will highlight inspiring women in ministry and will bring together men, women, lay and ordained to celebrate and recognize the positive history and future of American Baptist women ministering throughout the world.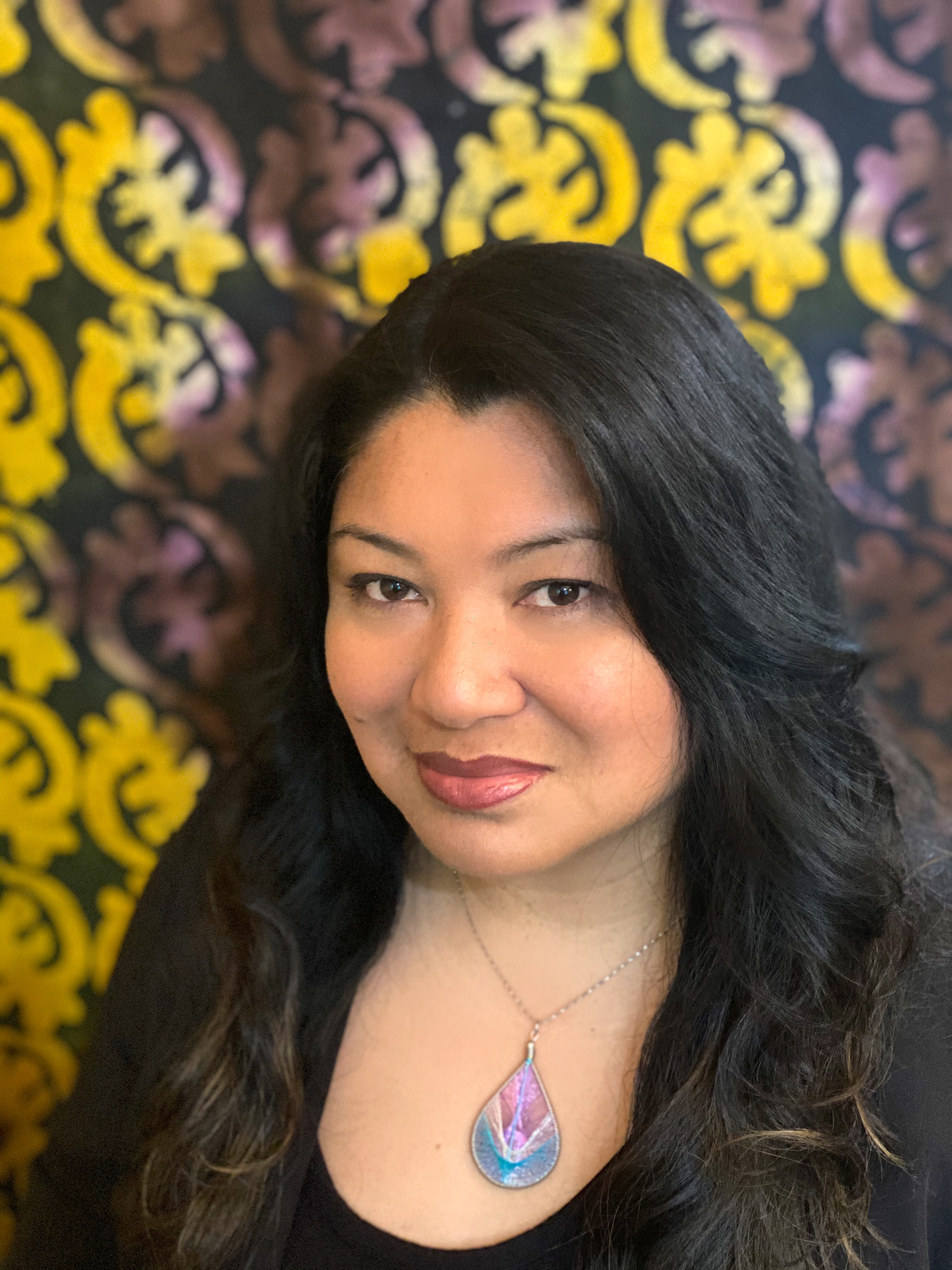 Join national leaders including Rev. Dr. Marie Onwubuariri, associate general secretary for Mission Resource Development with the ABCUSA Office of the General Secretary, who will serve as poet laureate for the event.
Learn a bit more about Dr. Onwubuariri through her responses about her life in ministry, below!
---
Did you have a mentor that touched your life in ministry?
Many mentors impacted my journey in ministry, but today I want to acknowledge those who had a significant part of my formation even before I started my official journey in full-time ministry in 2001:
my parents who always directed me toward the light and abundance of Christ
in my home church, my pastors, and lay leaders who taught us young folks and allowed us to fly
in K-12, my public school teachers who built up my confidence in writing, music, art, administration and leadership
in college, the upper class-persons who exemplified community service, social activism, cultural studies, business acumen, brotherhood and sisterhood
in the business world, my supervisors who saw potential and stretched me beyond my core job description and expanded my skills
None of these people knew I would enter into full-time ministry when they first met me and God was pouring into me, yet I am the minister I am today, in large part, because of them. I am grateful for each one.
What have been the highs and/or lows of your career? What glass ceilings have you broken?
The "highs" that come to mind are the moments when God's specific call for any given season of my ministry path became crystal clear. Three examples:
I moved clear across the country to attend seminary in 2001. I also was blessed with a church ministry staff team position as Young Adult Director at the same time. When I first started, I attended a leadership retreat with others on the team. During a lectio divina (the first time engaging with scripture in this way) God clearly gave me a Word that brought me to tears. Later in the retreat, the Spirit prompted a song out of my mouth during prayer time, a song inspired by the same scripture my Senior Pastor was preparing to preach from the next morning, unbeknownst to any of the rest of us. God's clear affirmation was so powerful, and it diminished any fear or doubt I may have had as I started a whole new journey.
At that same camp where we had the retreat, four years later, God spoke to me again as I was journaling after walking a labyrinth for my first time. I was discerning a call to pastor my first church. As I journaled through my decision-making process, it's as if the Spirit took control of my pen and wrote "Go.Go..Go…" I accepted the call and became the first female settled pastor and the first person of color in the church's sixty+ years history.
When in the process of candidating for the American Baptist Churches of Wisconsin Executive Minister position, I had to respond to about five or six questions in short-answer form during the second round. I felt as if those questions, except one, were designed to draw out the best parts of me, my passions and current engagements at that time. For the one question that caused me to pause, I turned to one of my mentors from my first career, who helped me see how my work with her gave me the experience I needed to meet the need the question described. When I accepted this call, I became the first female, first person of color, and youngest to hold this position in ABC Wisconsin and the first Asian-American female regional executive minister in the ABC.
The "lows" of ministry have typically been ultimately manifested to me through a recurring nightmare in which my movement is oppressed (always so far by a male figure in the dream) and my voice inaudible; in other words, I am unable to scream. Upon reflection, I realized this nightmare has occurred at times when my leadership was being consistently resisted or undermined or my gifts consistently stifled. Over the years, I have learned that when I have such nightmares, literally calling out the name of Jesus would wake me up, and thereafter, I needed to stay focused on Christ and persist.
How do you envision your role as Poet Laureate within the larger Celebrating Ministering Women conference?
The movement of the Holy Spirit is poetic. The rustle of the leaves in the wind, smiles exchanged across the room, tears of the soul, and moments of human breakthrough are all beautiful in and of themselves. And when the Holy Spirit is at work, these moments are pronounced; they are poetic and worth documenting. When women rise up and spread out to fill in the space that God has prepared for them, it is gorgeous; pausing long enough to acknowledge this is happening is poetic and worth reciting out loud.
As Poet Laureate, I hope to be present in our gathering attuned to these moments, capturing them, sharing them in ways that might punctuate the less-seen, the unseen, the need-to-be-seen, the haunting hums of holy-human hugs. I hope others will accept the Spirit's invitation to do the same.
I know that the Spirit's creative energy is already at work in the planning of and prayer for this conference. I envision Poet Laureate as the pen, the camera lens, the mouthpiece for that creative energy. I envision there will be many through whom the poetic Spirit will present.
How daring are we as American Baptist ministering women? What do we dare to do?
We dare to bring our gifts—our intellect, instincts, probing, passions, vision, values, speech, strength, hands, humor, energy, emotions, and so much more—to be used by God for God's purposes, even when obstacles abound, even when we harbor human fears. We dare to believe that when others have given up, God has not given up and has held space for us until humanity finally caught up. We dare to hold each other up, celebrate each other, even when society sets us up to compete. We dare to hope; we dare to hope actively.
More About Onwubuariri

Rev. Dr. Marie Onwubuariri found a love for the arts through a myriad of communities throughout her life: learning about and growing an appreciation for illustration and watercolor paints; making music with piano, clarinet, and voice; writing short stories and poetry; enjoying live theater and music of many genres, black-and-white photo taking and developing and, more recently, digital photography. In college, she focused in on poetry, which she has recently incorporated more intentionally in her ministry, especially "in the moment" as people interact amidst the stirring of the Spirit. In her pastoral, administrative, and educational ministries she strives to embody an approach that integrates cultural self-knowing, interpersonal and organizational practices that affirm the value of and ensure equity for all people, and a deep and active trust in the work of the Triune God. She also offers gifts in bridge-building, hospitality, communication, and holistic administration. Onwubuariri now serves as ABCUSA Associate General Secretary for Mission Resource Development, after having served in various capacities, including Regional Executive Minister of the American Baptist Churches of Wisconsin, seminary administrator, and local church pastor.