VALLEY FORGE, PA (7/21/21)—American Baptist Home Mission Societies' Center for Continuous Learning will offer the 2021-2022 Intercultural Leadership Institute (ILI), a yearlong cohort experience that teaches intercultural competency skills. The deadline to apply for the cohort is Aug. 13.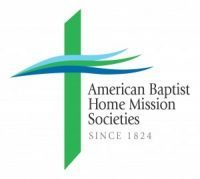 Members of the cohort will learn to do the following:
interpret biblical text from a cross-cultural perspective;
discover and value both commonalities and differences among cohort members; and
integrate experiential learning in leadership contexts.
"Voting rights." "Immigration reform." "Black Lives Matter."  "End AAPI Hate." "Critical race theory." "White supremacy." Today's headlines underscore the need for leaders with intercultural competency skills in their ministry toolbox. The future of the church in the U.S. and Puerto Rico depends on it.
The cohort experience will create brave spaces where learners share openly from their own experiences, becoming a strong network of culturally competent leaders who promote justice for all people and who cultivate communities of respect and humility. ILI welcomes ethnically diverse clergy and lay leaders, providing an experience of deeper engagement among distinct cultures.
The ILI offers experiential learning in cultural humility and practical theology, with biblical foundations for intercultural ministry.
The cohort opens with a two-day residency Nov. 4-6, 2021, featuring keynote speaker Miguel De La Torre, professor of Social Ethics and Latinx Studies at the Iliff School of Theology, Denver. The residency is followed by two online gatherings in 2022 before a final residency in Nov. 2022. The $200 residency registration fee includes double-occupancy hotel and meals. Limited scholarships will be available.
Participation is by application only. Applications are due Aug. 13, 2021. Applying for the program does NOT guarantee acceptance. Successful applicants will be invited to register for the fall residency. Registration opens Aug. 18, 2021.
Apply now as cohort membership is limited.
American Baptist Home Mission Societies partners with American Baptists to promote Christian faith, cultivate Christ-centered leaders and disciples, and bring healing and transformation to communities across the United States and Puerto Rico.
American Baptist Churches USA is one of the most diverse Christian denominations today, with approximately 5,000 congregations comprised of 1.3 million members, across the United States and Puerto Rico, all engaged in God's mission around the world.