VALLEY FORGE, PA (ABNS 6/7/21)—American Baptist Home Mission Societies and Judson Press announce that the beloved quarterly group study resource "Judson Bible Journeys for Adults"—also known as "Journeys"—will launch in fall 2021 as "Journeys—Judson Bible Lessons" with a fresh, new look and lesson redesign.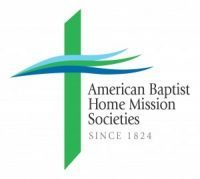 "We are seeking to continue to offer a study resource for intentional Bible teaching written by and for American Baptists but in an updated and easy-to-use format," says Laura Alden, Judson Press publisher.
The curriculum will feature one quarterly booklet for both teachers and students with comprehensive life-application Bible lessons. Each lesson features a theme that highlights the lesson's focus. Teachers can group lessons thematically for a topic-focused series structure.
A lesson title and key verse will be featured. The introduction contains a succinct lesson description that informs readers about intended learnings. Lesson objectives outline the overall goal of the lesson. Scripture follows the Revised Common Lectionary, with each month's entries having at least one lesson from the Gospels, the Epistles and the Old Testament. While scripture is typically from the New Revised Standard Version of the Bible, other versions may be referenced.
Journeys' crisp, new layout features full-color images in addition to traditional poignant quotations. The main body of the lesson includes three sections: "Into the Scripture," "Into the Lesson" and "Into Discipleship." Into the Scripture provides the socio-historical background of the scripture and relevant theological analysis that is intrinsic to understanding the context, setting and characters. Into the Lesson takes the reader deeper into the lesson's narration and commentary, outlining the spiritual and practical take-aways that teach lesson objectives. Into Discipleship teaches readers the everyday practical ways in which they can apply the lesson to their lives and live out its teachings as today's disciples of Christ.
Daily Devotional Readings are included in each lesson, leading the reader prayerfully through the sequence of the Christian calendar. Each lesson will include an array of teacher resources to aid instruction. Teachers can select from accompanying educational resources to develop each lesson according to student interests. Judson Press and ABHMS-related information will be interspersed throughout the lesson, highlighting additional Judson resources related to the lesson's theme, as well as news briefs and mission stories of interest to readers.
Versatility of the lessons is achieved by featuring the date less prominently. While the date for each lesson will be included in the table of contents, it won't be prominently featured on the actual lesson. Therefore, each lesson can be used repeatedly at any time, in any setting, by both students and teachers alike. The lessons can be used for personal devotion, Bible study, Sunday school, small groups, and thematic teaching.
Increased writer variety allows readers to hear the voices and perspectives from the wide diversity present within the American Baptist Churches USA family. Thus the new Journeys helps us learn more from each other, as writers share in distinct ways.
A sample of the redesigned publication is available for download online.
Quarterly pricing for Journeys print is $12.59; Journeys e-publication and Journeys PDF are  each $9.99 per quarter. Stay tuned for more exciting news, as Judson Press is in the early phase of developing a new digital Journeys curriculum.
Please note that customers with standing orders should contact Judson Press Customer Service by July 15, 2021, to place fall 2021 orders. Customer service can be reached by phone at 800.458.3766 from 8 a.m. to 4:30 p.m. ET Monday through Friday. Judson Press can also be reached by fax at 610.768.2107 or online at info@judsonpress.com.
Founded in 1824, Judson Press is a publishing ministry of American Baptist Home Mission Societies, American Baptist Churches USA. It is committed to producing Christ-centered leadership resources for the transformation of individuals, congregations, communities and cultures.
American Baptist Home Mission Societies partners with American Baptists to promote Christian faith, cultivate Christ-centered leaders and disciples, and bring healing and transformation to communities across the United States and Puerto Rico.
American Baptist Churches USA is one of the most diverse Christian denominations today, with approximately 5,000 congregations comprised of 1.3 million members, across the United States and Puerto Rico, all engaged in God's mission around the world.