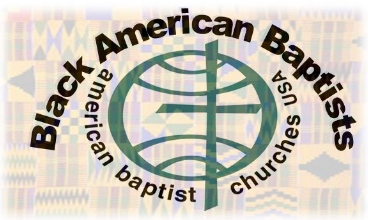 VALLEY FORGE, PA (ABNS 6/9/21)—Our Biennial Mission Summit Theme: "SOMETHING INSIDE SO STRONG" – Black American Baptists and Mental Health. With increasing reasons for despair, trauma, and risk, what internal strength do we have to help us heal, to make us stronger? Isaiah 30:18
VIRTUAL EXHIBIT BOOTH
Come to the Black Caucus' exhibit booth during "IMAGINE" June 24-26, 2021 – An Online Experience, and your Black Caucus will be there!
Exhibit booth includes:
Historic profiles of Black American Baptists
History and Legacy of the Black American Baptist Caucus
Recorded interviews featuring Rev. Dr. Ella Mitchell
Profile of Rev. Dr. Parthia Hall
Music by the Mt. Zion Baptist Church, Seattle Virtual Choir
Photo Gallery
Sign-up to join the Black Caucus
and MORE!!
THURSDAY, JUNE 24
5:00 p.m. EDT — OPENING WORSHIP SERVICE
Featured Music – Mt Zion Baptist Church Virtual Choir, Seattle
Special Music – "Something Inside So Strong" by The Spirituals
Preaching – "Give Me My Joy," by Rev. Dr. Trinette V. McCray, Black Caucus President
FRIDAY, JUNE 25
10:30 a.m. EDT – BLACK CAUCUS FORUM: Black American Baptists and Mental Health. "Something Inside So Strong"
 "SOUL TALK" with Rev. Dr. Kirk Byron Jones with Rev Dr. Patricia Murphy, Moderator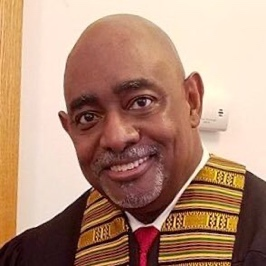 Born in New Orleans, La., as the second son to the late Frederick and Ora Mae Jones, Kirk Byron Jones is a graduate of Loyola University and Andover Newton Theological School. He holds a Doctor of Ministry degree from Emory University and a Doctor of Philosophy degree from Drew University.
Dr. Jones began preaching at age 12, and has served as a pastor for over thirty years. He was the founding minister of Beacon Light Baptist Church in New Orleans, and Senior Minister at Calvary Baptist Church, Chester, Pa.; Ebenezer Baptist Church, Boston, Mass.; and the First Baptist Churches of Randolph and Tewksbury, Mass. He presently serves as Senior Pastor of Zion Baptist Church in Lynn, Mass. Throughout his pastoral ministry, Rev. Jones has served on various religious and civic committees at the local and national level.
A professor for over thirty years, Dr. Jones has served as director of the Kelsey-Owens Black Ministries Program and Kelsey-Owens Professor at Andover Newton Theological School. He has also taught at Union Baptist Theological Seminary in New Orleans (where he attended as a student at the age of 14), The Center for Urban Ministerial Education of Gordon-Conwell Theological Seminary, and Boston University School of Theology. His writings have been published in various journals, including The Christian Century, Leadership, Gospel Today, Pulpit Digest, and The African American Pulpit, a quarterly preaching journal he co-founded in 1997.
Dr. Jones is the author of many books for clergy, and all persons seeking spiritual growth in a changing and challenging world. His latest book is Soul Talk: How to Have the Most Important Conversation of All.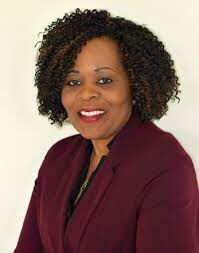 Having served as a healthcare chaplain for the past 10 years, the Rev. Dr. Patricia Murphy, board certified chaplain, is made for the roles of ecclesiastical endorser and American Baptist Home Mission Societies' national coordinator of Chaplaincy and Specialized Ministries. "Healthcare chaplain is a ministry that was not so popular when I began. But it is, indeed, a ministry that impacts, comforts, changes, cultivates and nurtures the hearts and minds of people during challenging and complex times in their lives," she says.
JOIN US!
It is not too late to register for the 2021 Biennial Mission Summit. Find out how by visiting the event website here.
The National Black Caucus of the American Baptist Churches USA was formed and serves to be a positive, creative, energizing force within the American Baptist Churches USA.
American Baptist Churches USA is one of the most diverse Christian denominations today, with approximately 5,000 congregations comprised of 1.3 million members, across the United States and Puerto Rico, all engaged in God's mission around the world.