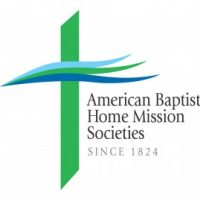 VALLEY FORGE, PA (ABNS 6/1/21)—During these difficult times, American Baptist Home Mission Societies has reimagined ways to positively impact marginalized individuals, families and communities through Operation Planting Hope (OPH).
OPH is an innovative program that updates the tradition of White Cross, begun in response to the great need created by World War I. OPH offers "passionaries"—ordinary people doing extraordinary things—practical ways to support mission that changes lives through ABHMS' Community Outreach Ministries partners, Rizpah's Children network and other missional ministries. This program, which impacts so many, is the focus of ABHMS' spring appeal.
Extending outreach to a wide range of partners, OPH streamlines the connection between American Baptist churches and communities in need. The enhanced program supports underserved individuals, families and children throughout the United States and Puerto Rico.
The cornerstone of this campaign, based on Matthew 25:35-36, provides inspiration to become the hands and feet of Jesus Christ: "For I was hungry, and you gave me something to eat, I was thirsty, and you gave me something to drink, I was a stranger and you invited me in, I needed clothes and you clothed me, I was sick, and you looked after me, I was in prison and you came to visit me."
Operation Planting Hope offers multiple ways to meet Matthew 25's discipleship challenge by sharing your time and treasure, whether it's through volunteering or supporting ministries with charitable gifts.
Consider making a donation of $25 or more in the form of a pledge to help us reach our goal of $75,000 to help more children and families. One hundred percent of your gift will be applied to underserved communities across the United States and Puerto Rico.
Here are just a few ways your gift will be used:
serving hot meals to youth in after-school programs;
providing handmade winter hats, scarves and mittens to children;
filling backpacks with groceries to sustain families during school holidays; and
providing administrative support to a busy social justice agency.
Send a check to Office of Development, American Baptist Home Mission Societies, 1075 First Ave., King of Prussia, PA 19406 or give online.
Visit abhms.org to learn more about Operation Planting Hope.
For additional information about donor opportunities, contact Vincent W. Dent Sr., ABHMS chief development officer, at 610.768.2420 or vincent.dent@abhms.org.
American Baptist Home Mission Societies partners with American Baptists to promote Christian faith, cultivate Christ-centered leaders and disciples, and bring healing and transformation to communities across the United States and Puerto Rico.
American Baptist Churches USA is one of the most diverse Christian denominations today, with approximately 5,000 congregations comprised of 1.3 million members, across the United States and Puerto Rico, all engaged in God's mission around the world.