VALLEY FORGE, PA (ABNS 5/27/21)—Rev. Dr. James A. Scott, who served as president of American Baptist Churches USA from 1992 to 1993, died on Saturday, May 15. Prior to serving as ABCUSA president, Dr. Scott served as senior pastor of Bethany Baptist Church in Newark, N.J. for 37 years.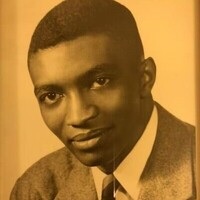 Throughout his time as president, Scott celebrated the growing diversity of the denomination, thoughtfully facilitated listening sessions and navigated the denomination through intentional conversations about divisive topics, and partnered closely with the global Baptist community.
"When I started as a national staff person, Rev. Dr. Scott modeled for me the kind of leader I sought to be," reflected Dr. Susan Gillies, who served as interim general secretary of ABCUSA from January 2016-June 2017. "As a leader, he modeled for many a spirit of deep listening and authentic sharing and embodied what I still believe is the unique gift that the American Baptist denomination has for our country, and that is how to be together as a diverse population with respect and love for one another."
"Throughout the state of N.J., Jim was considered a dean of pastors, not because of his length of tenure as senior pastor of Bethany Baptist Church in Newark, but because of his stature as a leader," writes Rev. Dr. A. Roy Medley, ABCUSA general secretary emeritus. "Ever thoughtful, kind, and gracious, Jim was a pastor renowned for his care of his parishioners and his community. He was a leader in social justice, passionate about reconciliation with justice, and artful in crafting ministries to lift up the poorest, to educate the least, and to offer dignity for all from whom it had been robbed.  Under his leadership, Bethany was a beacon of hope and redemption in a city many had written off."
As well as serving Bethany Baptist Church as senior pastor, Scott was an associate professor of Urban Education at Rutgers University-Newark.
A native of Ardmore, Pa. Dr. Scott held a BA from Lincoln University, a M.Div. from Yale University, and a Ph.D. from Rutgers University.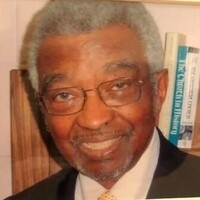 In retirement, he lived in Vermont, preaching and serving in several local congregations.
Scott will be lovingly remembered by his wife, Muriel Gregory Scott; his children, Lindal Scott Foster and Kimberly Scott; stepchildren, Lisa Gregory and Clayton Gregory; one granddaughter, four stepgrandsons, cousins, nieces, and nephews.
Visiting hours will be held at Bethany Baptist Church in Newark, N. J. on Friday, June 4 from 5:00-8:00pm. A service of remembrance and celebration of life will be held at Bethany Baptist Church on Saturday, June 5 from 10:00am-12:00pm.
For more information about services and how to send a card to Scott's family, please visit the J. Foster Philips Funeral Home, Inc. website. A full obituary for Rev. Dr. James A. Scott can be found here.
American Baptist Churches USA is one of the most diverse Christian denominations today, with approximately 5,000 congregations comprised of 1.3 million members, across the United States and Puerto Rico, all engaged in God's mission around the world.