VALLEY FORGE, PA (ABNS 4/21/21) — American Baptist Churches USA releases two videos that congregations and ministry partners can use to promote the 2021 online Biennial Mission Summit to be held June 24-26, 2021.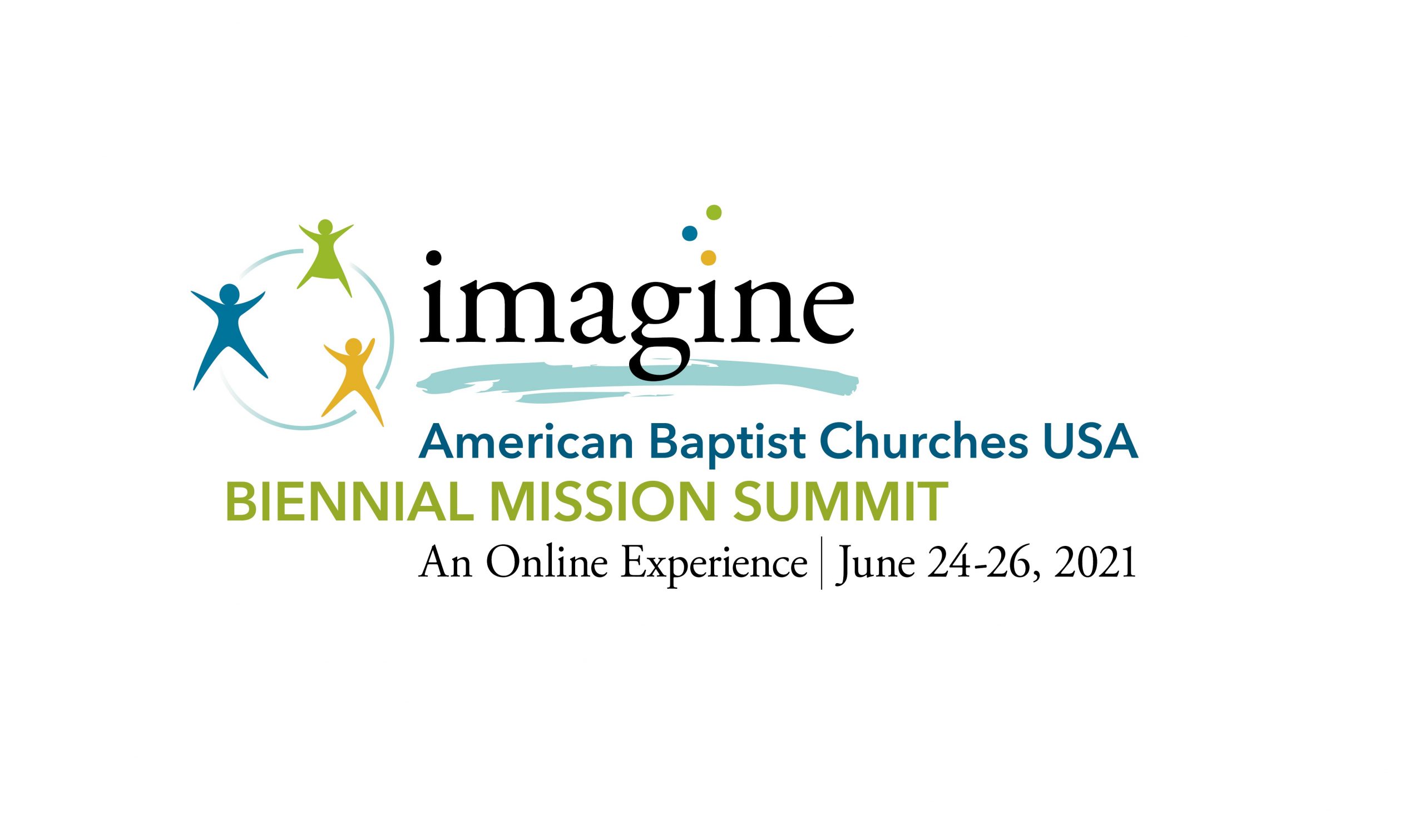 Two video resources aired for the first time during the Preview event on Tuesday, April 20, during which American Baptists gathered online to get a sneak peek of what they can expect to experience at the full Biennial Mission Summit in June. Following words of welcome, an overview of the theme, and glimpses of the online event platform, a video featuring Biennial Mission Summit images, elements of worship, an invitation by featured 2021 Biennial Mission Summit guest Rev. Susan Sparks, and a powerful word from the representative of the American Baptist National Executive Council, Rev. Dr. Gina C. Jacobs-Strain. Preview participants also heard an inspirational invitation from Board of General Ministries chaplain Rev. Dr. Zina Jacque. Both Rev. Dr. Jacobs-Strain and Rev. Dr. Jacque shared reflections on this year's theme: Imagine. The Preview event is available for viewing on the American Baptist Churches USA Facebook page. Those who joined via Zoom continued with fellowship in small groups while others had an opportunity to hear from representatives from event partners American Baptist Home Mission Societies, American Baptist Women's Ministries, International Ministries, and MMBB Financial Services.
American Baptist ministries and congregations are encouraged to share both the full promotional video and the briefer invitational video on your social media platforms, at your worship services and gatherings, and with your friends and family members. Click on the following links to access the videos:
Promotional Video-full length (twelve-and-a-half minutes in length)
Invitational Video (six-and-a-half minutes in length)
To learn more about the Biennial Mission Summit and to register, visit www.americanbaptists2021.com.
American Baptist Churches USA is one of the most diverse Christian denominations today, with approximately 5,000 congregations comprised of 1.3 million members, across the United States and Puerto Rico, all engaged in God's mission around the world.