We are happy to highlight Helen Barrett Montgomery, the first woman President of the Northern Baptist Convention (now American Baptist Churches USA), below.
Born July 31, 1861 in Kingsville, Ohio, to A. Judson Barrett and Emily Julia Barrows Barrett, Helen Barrett Montgomery was the eldest of three children. Throughout her adult life she worked on behalf of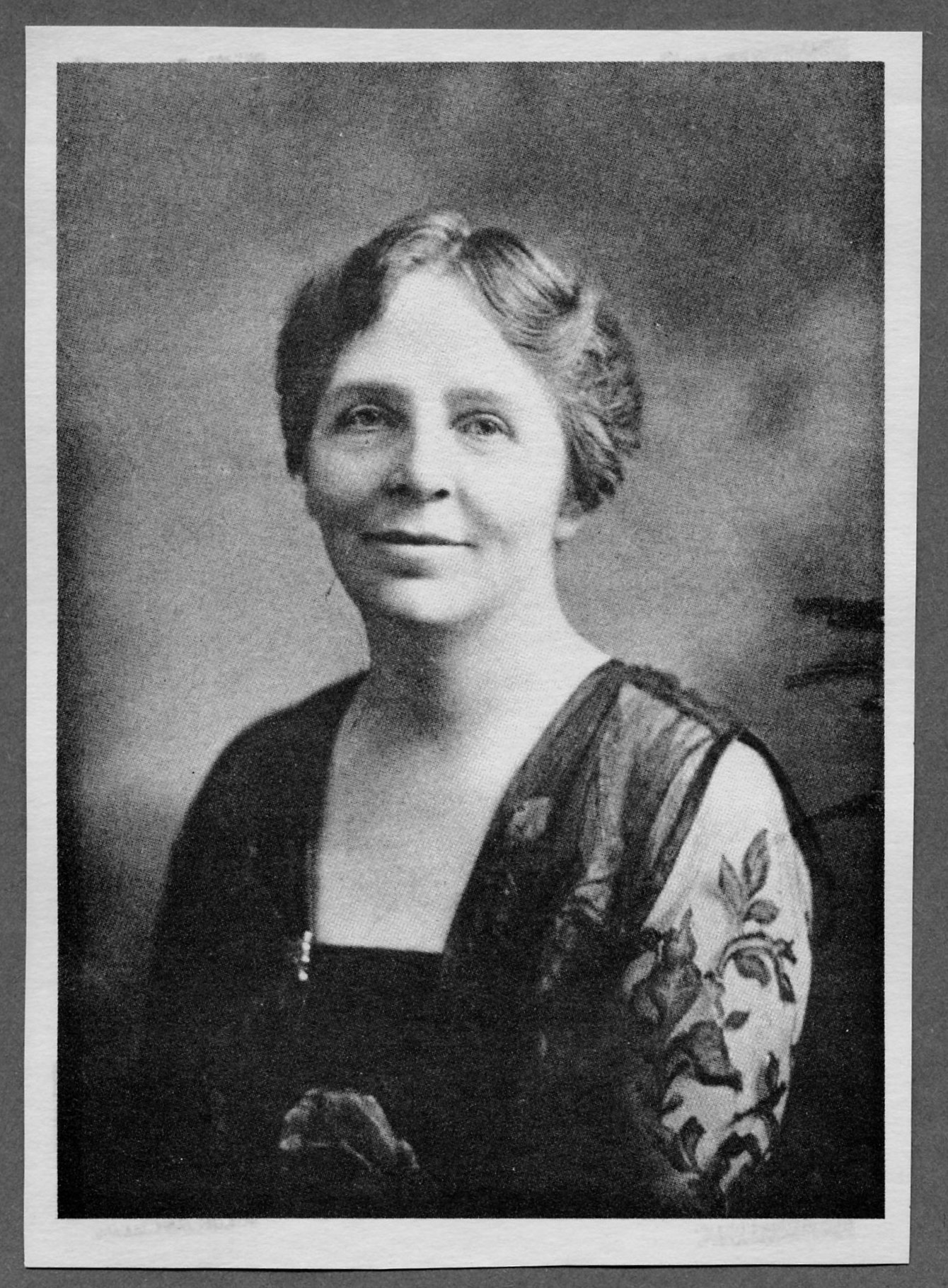 women and children in her community, often in groundbreaking leadership roles. Although known primarily for her leadership of the Northern Baptist Convention, Montgomery also served in numerous secular organizations.
Elected President of the Northern Baptist Convention in 1921, the first woman president of any Protestant denomination in the United States, Montgomery presided over a convention on the precipice of division. Under her wise and thoughtful leadership, the disagreement was settled and division, avoided.
Always mindful of the common people that God called her to serve, she wrote a translation of the scriptures in such a way that all could understand. Published by the American Baptist Publication Society in 1924, the New Testament in Modern English gave her the distinction of being the first woman to have translated the entire New Testament from Greek into English.
Montgomery began a women's Bible class at Lake Avenue Baptist Church in Rochester, N.Y., which she taught for forty-four years. She had often preached and in 1889, after the death of her father, the pastor, she filled the pulpit until the church called a new pastor.  In 1892, at the age of 31, Montgomery was licensed to preach by Lake Avenue Baptist Church.
Montgomery became involved in public service beginning with her election in 1893 as first president of the Rochester Women's Educational and Industrial Union, organized to address the interests of working women and children in Rochester.  Her involve­ment in the Good Govern­ment Movement for Civic Reform led to her elec­tion to the School Board, the first woman elected to public office in Rochester, twenty-one years before women's suffrage.  Montgomery was also elected president of the New York State Federa­tion of Women's Clubs.  In 1898, she helped raise funds in order to convince the University of Rochester to allow women to attend.  Through the years, she was engaged in the movement to win suffrage for women and campaigned for temperance.
Montgomery also became interested in mission work and wrote Christus Redemptor (1906), a study of missions in the Pacific Islands, and Western Women in Eastern Lands: An Outline Study of Fifty Years of Woman's Work in Foreign Lands (1910).  In 1913-14, Montgomery toured the world, studying and encouraging the women of Asian countries and docu­menting these travels in The King's Highway (1915), which sold over 160,000 copies.  Following this trip, she helped raise funds to found colleges for women in Asian countries.
She advocated for an international day of prayer which began in 1919 as the first World Day of Prayer, an ecumenical laywomen's initiative begun by the Federation of Women's Boards of Foreign Missions (of which Montgomery became president) and the Council of Women for Home Missions.
Thank you to the American Baptist Historical Society for sharing with us about Helen Barrett Montgomery's life and service with American Baptist Churches USA.