The year 2020 has been the great disrupter; the Church was not exempt.  Church leaders were caught in the grips of a brand new reality, shaped by a pandemic, that undoubtedly required swift adjustments, especially in the area of financial stewardship. Words like terminate, furlough, and pay cuts became common vernacular while ministry still needed to be done. This workshop, held Thursday, December 3, from 1:00pm-2:30pm EST, will help church leaders grapple with the idea of stewardship amidst this reality. We will discuss strategies to ReSet, ReFocus, ReImagine and ReEngage how we exercise stewardship to accomplish effective ministry and to promote sustainable growth in our churches. The webinar will be led by Rev. Trevor A. Hyde, Jr., Pastor of the historic Berean Baptist Church in Brooklyn, N.Y. The Generosity Project is sponsored by the ABCUSA Office of the General Secretary.
Please register for this webinar here. All are welcome.
More about the Presenter:
Rev. Trevor A. Hyde, Jr. is the Pastor of the historic Berean Baptist Church in Brooklyn, NY, where Dr.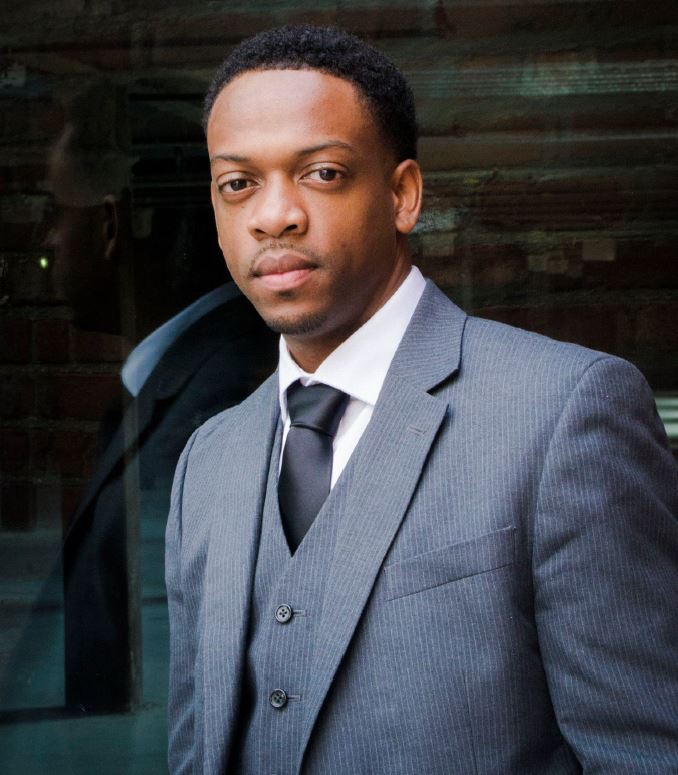 Arlee Griffin, Jr. is the Senior Pastor. Rev. Hyde is a strategic administrator, gifted teacher, an incisive preacher and an effective business manager. As the senior administrator for Berean Baptist Church, Rev. Hyde's role is to strategically plan and execute a path to successful ministry in the 21st Century. He oversees the church operations including supervision of staff, management of all ministry servant leaders, planning all special worship services and programs, oversight of the church's operational budget, management of IT services and community engagement. In addition, Rev. Hyde serves as a liaison between the church and its subsidiaries, including Berea Credit Union, Berean Community & Family Life Center, Berean Gardens – Senior Housing and Berean Housing Development Fund Corporation.
Under his leadership, since 2015 when Rev. Hyde accepted the call to full time Ministry, Berean has embraced creative ministerial initiatives that have led to congregational growth. Most significant, is the revamping of the Christian Education Ministry to include a market place model for bible study which has increased bible study attendance by 85%. He has implemented new worship services to meet the needs of the diverse ages within the Berean congregation. These include a Social Justice Sunday to engage the elected officials in the community, a Women's Season kick-off celebration to create a platform for millennial preachers to share their gifts, and the development of a creative arts ministry to engage the various demographics within the church and the community titled "Arts on a Mission".
Rev. Hyde has a heart for community economic development. This is an outgrowth of the 15 years he worked in banking. Prior to the transition to full-time ministry, Rev. Hyde worked in multiple roles at First Republic Bank such as Senior Operation Analyst and Assistant Manager. It was there he realized the need to bring quality financial literacy programs back to his community. He also worked as the Operations Supervisor for Washington Mutual Bank.
In 2016 Rev. Hyde initiated a partnership with the neighborhood elementary school to teach children the basics of financial literacy. In 2017, Pastor Hyde launched "Financial Grub and Grow" a quarterly financial literacy initiative for church members teaching them principles of budgeting, investing, saving, and estate planning. This year Pastor Hyde launched the dfree initiative as part of the Christian education course, Faith and Finance.
Rev. Hyde also believes it is important to remain connected to denominational and national ministry efforts. He is active in Lott Carey Missions, having just completed a missions trip to Jamaica, WI. He is also a participant in the American Baptist Home Missions Society, Community of Practice Networks Initiative. A remarkable preacher, Pastor Hyde has served as an itinerant preacher for several years; including preaching at Riker's Island Correctional facility for two years. He was also awarded a scholarship to participate in the Academy of Preachers 2019 in Atlanta, Georgia.
Committed to community development, Pastor Hyde serves on the board of directors of the Berean Housing Development Fund Corporation (Vice Chair), the Berean Community & Family Life Center and Young Harlem, Inc. (a youth development organization). Pastor Hyde was recently appointed to the advisory board of Gold Coast Bank. Additionally, Rev. Hyde serves as a program consultant to Life Support Inc., a therapeutic initiative geared toward the reduction of gun-violence in the Brownsville section of Brooklyn, NY.
Rev. Hyde received his B.A. in Business Administration from Metropolitan College of New York and his Masters of Divinity from New York Theological Seminary.
Rev. Hyde is married to Aleshia Hyde and has three beautiful children, Mykah, Amaya and Samara.