VALLEY FORGE, PA (9/2/20)—Three American Baptist regions have announced a weekly Multi Region Race and Justice Forum beginning on September 8, 2020. The forum will meet in the format of a Bible Study for Pastors and Church Leaders every Tuesday from September 8 through October 6 on Zoom. Each week the forum will begin with a session led by Dr. Derwin Gray, which will be followed by Breakout Room Discussions.
The Great Rivers Region of American Baptist Churches, the American Baptist Churches of Indiana/Kentucky, and the American Baptist Churches of Michigan have partnered together to bring this resource to pastors and church leaders. "We will discover, together, how the cross of Christ models for us what reconciliation can and should look like," the region executives note in a letter to interested persons.
For more information about the event, see below.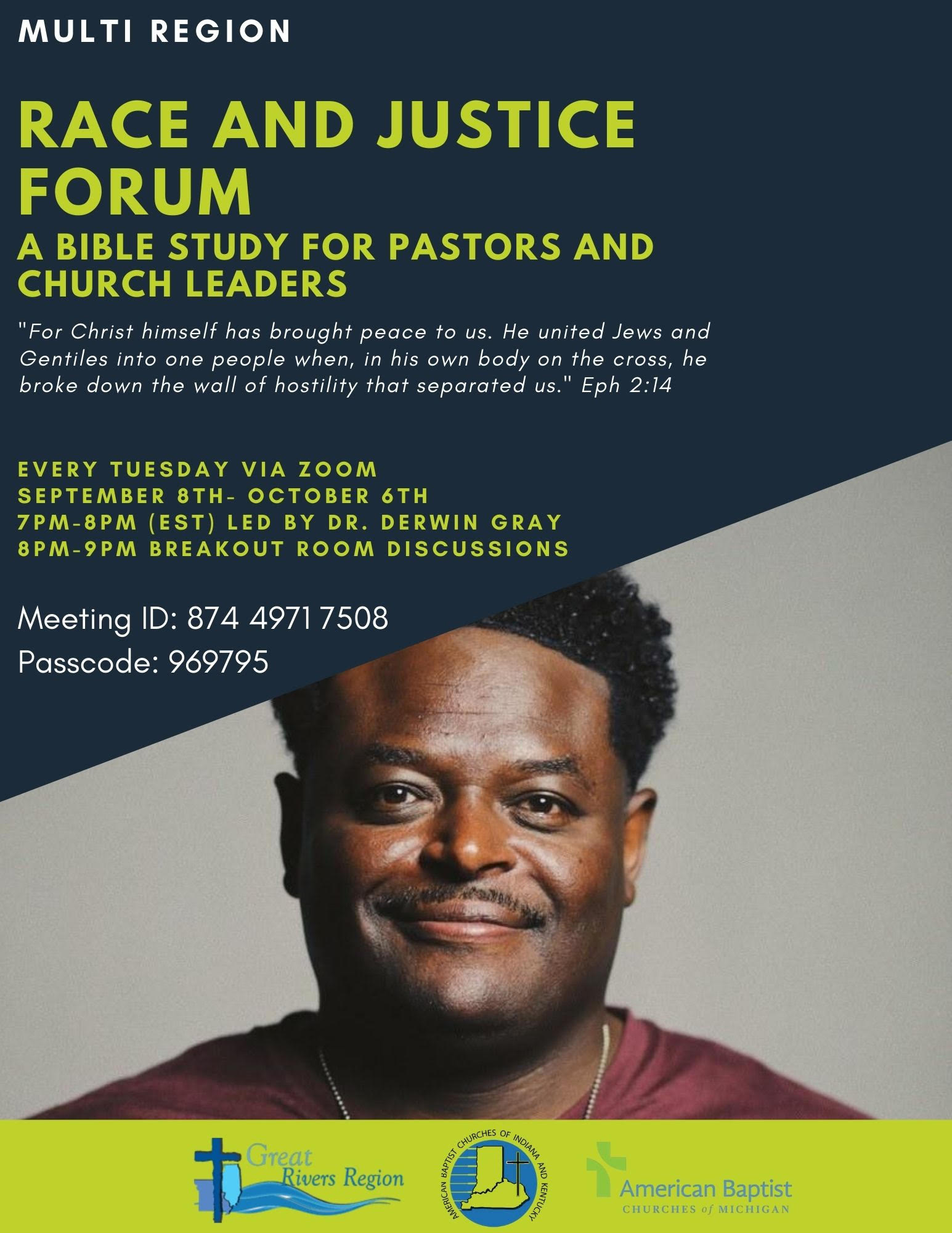 In a letter announcing the forum, the three region executives write: