VALLEY FORGE, PA (ABNS 8/27/20)—Rev. Dr. Daniel E. Weiss, who served as General Secretary of American Baptist Churches USA from 1988 to 2000, died on Saturday, August 22. Prior to serving as General Secretary, Dr. Weiss was Executive Director of the American Baptist Churches USA Board of Educational Ministries from 1983-1988, and previously served as president of American Baptist-related schools, Eastern College in St. Davids, Pa., and Eastern Baptist Theological Seminary in Philadelphia, from 1973-1981.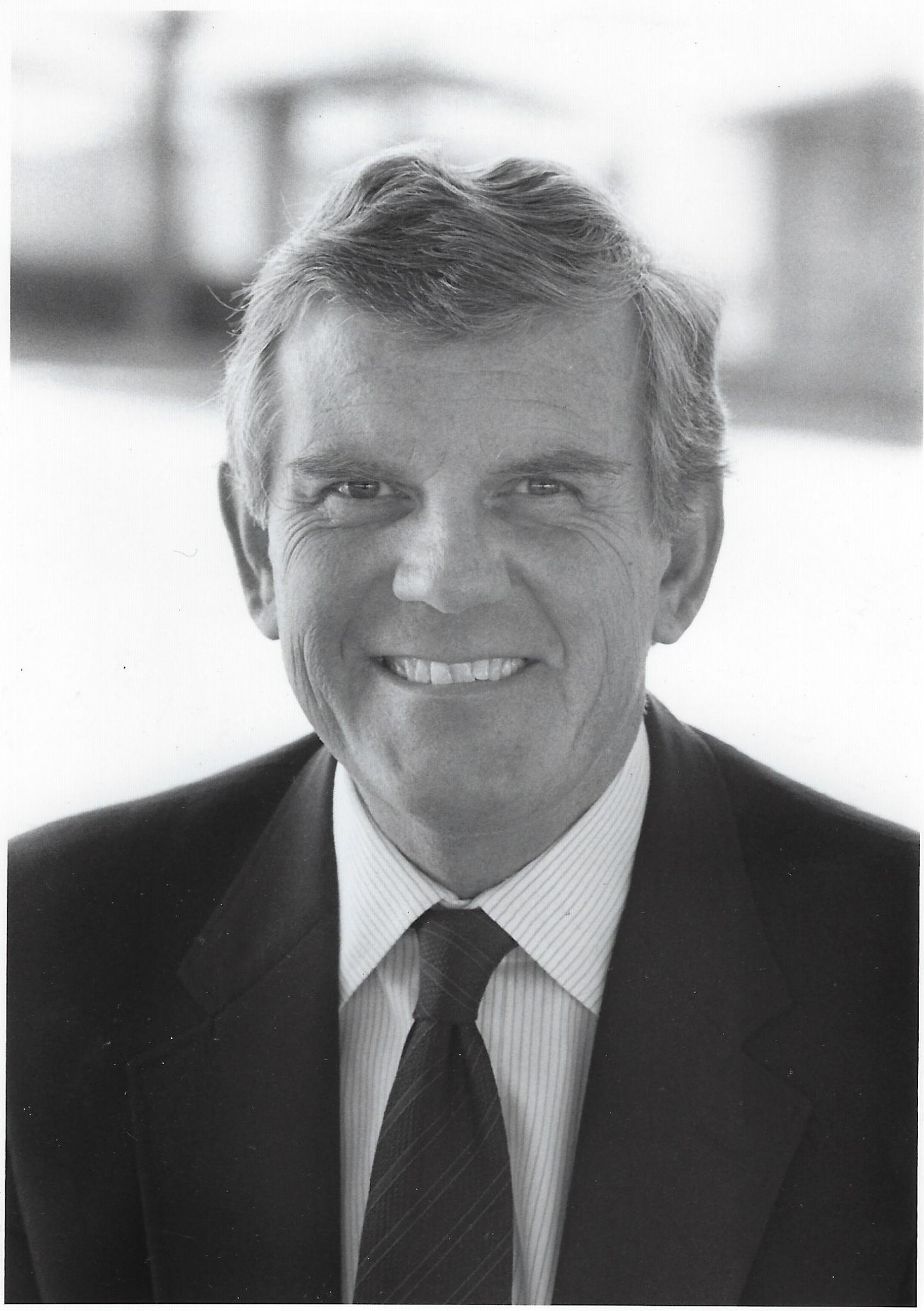 During his tenure as General Secretary, Weiss emphasized a need for members and organizations within the denomination to understand, appreciate and live out the foundational understandings American Baptists long have espoused. He lifted up the call to commitment to Jesus Christ as God's gift of salvation, and to evangelism and mission undertaken in Jesus' name; the affirmation of the local church as the fundamental unit of denominational mission; the need for unwavering support of religious and other freedoms; and the importance of understanding, respect and dialog within the diverse American Baptist family.
Rev. Dr. Trinette V. McCray, ABCUSA President from 2000-2001, said, "While I am very saddened by Dan's passing, I am made glad when I think back on my service alongside Dr. Weiss. He gave heartfelt and passionate leadership to ABCUSA giving us the motto: 'We can do more together than we can do apart.' He worked toward that goal."
American Baptist Churches Interim General Secretary Dr. C. Jeff Woods said, "Dr. Weiss was serving as General Secretary when I began my service on the General Board. As a young pastor new to denominational work, he took the time to welcome me, discover my gifts, and encourage me to become more involved in the work of ABCUSA. I will always be grateful for his support."
Under Weiss's leadership, American Baptist Churches USA sought to both enable its churches and extend their witness. He stressed evangelism, new church planting and congregational renewal in the U.S. and was also supportive of overseas mission. He highly valued the denomination's ongoing commitment to ecumenical ministry and interfaith dialog, and he actively participated and provided leadership in many related Ecumenical bodies including the North American Baptist Fellowship, World Council of Churches, National Council of Churches of Christ, Baptist World Alliance and Baptist Joint Committee, among others. During his time as general secretary, Weiss traveled extensively throughout the United States and around the world speaking as a representative of American Baptist Churches to a variety of religious and political leaders.
Within the American Baptist family Weiss encouraged dialog and respect on many occasions, calling American Baptists to live out a particular tenet of Baptist tradition. "American Baptists shouldn't be afraid to discuss anything; they have obligations to have deeply held convictions. They need to agree to disagree…to allow American Baptist sisters and brothers to be wrong," he once said.
Dr. Aidsand F. Wright-Riggins, former Executive Director of the American Baptist Home Mission Societies, noted, "Dr. Dan Weiss faithfully shepherded ABCUSA through one of the most challenging periods of our recent history. Dan prophetically and pastorally addressed racial, gender, and sexual orientation issues that threatened to divide American Baptists. I am grateful to Dan for recruiting me to lead the American Baptist Home Mission Societies and being a part of his National Executive Council leadership team. More than a colleague, Dan was a friend whom I affectionately always called, 'The General'."
Weiss's commitment to education was affirmed when, nearing his retirement in June 2000, The Daniel E. Weiss Fund for Excellence, a merit-based scholarship program was announced by then President McCray. The fund was formed to be administered by American Baptist Educational Ministries to prepare gifted American Baptists for ministry and service. The scholarship continues today and is facilitated by the American Baptist Home Mission Societies.
The scholarship, most recently awarded on August 17, 2020, seeks to relieve a portion of the educational loan debt that a student may accrue. It is awarded every two-to-three years to an exemplary American Baptist who is entering seminary and shows previous academic achievement, emerging leadership in the life of the American Baptist denomination, and strong potential for future ministry.
"Dan has been a friend and mentor for over 50 years. First as my homiletics professor. Then as my colleague in ministry. He led the ABC with sensitivity, theological insight and skill during a period of deep turmoil over social issues that threatened to divide us, always with an eye toward justice. His commitment to the denomination and the whole church was without equal," said Rev. Dr. Sumner M. Grant, former Executive Director of the Ministers and Missionaries Benefit Board.
Prior to serving on the denominational level, Weiss held pastorates during the 1960s in Wisconsin, Michigan and Massachusetts. Dr. Weiss also has been a professor of ministry at Gordon-Conwell Theological Seminary; visiting professor of ministry at the Latin American Biblical Seminary in San Jose, Costa Rica; vice president of Gordon College; and executive vice president of Pace University.
A native of Wisconsin, Dr. Weiss held B.A. and M.A. degrees from Wheaton College, an M.Div. degree from Gordon-Conwell Theological Seminary and a Ph.D. from Michigan State University. He was granted honorary degrees from Franklin College, Judson College, Linfield College and Ottawa University.
In retirement, he made the deliberate choice to move from a ministry focused on providing leadership for local church pastors to one of providing support for pastors. His ministry shifted to one of friendship to pastors, as he understood personally the feelings of loneliness and isolation that can be a part of pastoral leadership. He sought to be a listening ear and an encourager.
Weiss will be lovingly remembered by his wife, Barbara Pouk Williams Weiss; his son, Daniel E. Weiss, Jr. (Karina); his daughter Kristen Weiss; his brother, Bill (Connie), and grandchildren Eloise and Daniel III.
A Celebration of Life will be held at a future date.
Memorial gifts may be made to the Daniel E. Weiss Scholarship Fund for Excellence in care of the American Baptist Home Mission Societies. To support the Daniel E. Weiss Fund for Excellence through a secure online gift, go to https://abhms.org/ministry-opportunities/give-now-online/online-donation and access the drop down menu, and scroll down to Daniel E. Weiss Fund for Excellence. To mail a gift, please send your check to: American Baptist Home Mission Societies, 1075 First Ave., King of Prussia, PA 19406. In the memo section place "Daniel E. Weiss Fund for Excellence". If you qualify, you may give to the Daniel E. Weiss Fund for Excellence through an IRA donation. If you would like to make an IRA gift, contact ABHMS' chief development officer, Vincent Dent at vincent.dent@abhms.org or 610.768.2420.
American Baptist Churches USA is one of the most diverse Christian denominations today, with approximately 5,000 congregations comprised of 1.3 million members, across the United States and Puerto Rico, all engaged in God's mission around the world.