I once was blind, but now I see. Mark 8:22-25
VALLEY FORGE, PA (ABNS 6/12/20)—American Baptist International Ministries (IM) has announced that the World Mission Conference is moving online this July. Plan to attend and experience life-changing storytelling and the latest news and testimonies from IM's global servants, who will help attendees see with 20/20 vision that God's mission is alive and well around the world.
Who is invited? Anyone eager for a glimpse of God's mission through IM global servants. Anyone eager to learn how they can participate in God's mission.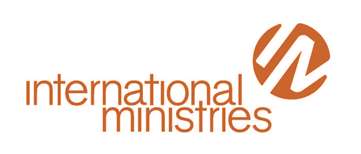 Where: The comfort of your own home
When: 6:00 pm EDT on July 14, 16, 21, 23, and 28, 2020
Why now? We could all use some good news right now, for concrete reminders that God is at work and that God is sovereign.
How can I attend? Registration is required, but it is FREE!
Learn more about the event here.
Please mark your calendars and save the date. Watch for registration details that will soon be available at https://www.internationalministries.org/category/events/.
American Baptist Churches USA is one of the most diverse Christian denominations today, with approximately 5,000 congregations comprised of 1.3 million members, across the United States and Puerto Rico, all engaged in God's mission around the world.