This post is shared as a COVID-19 resource on our resource page at www.abc-usa.org/coronavirus. Visit this page to find helpful resources and information, and see regular updates from American Baptist regions and national partners.
April 21, 2020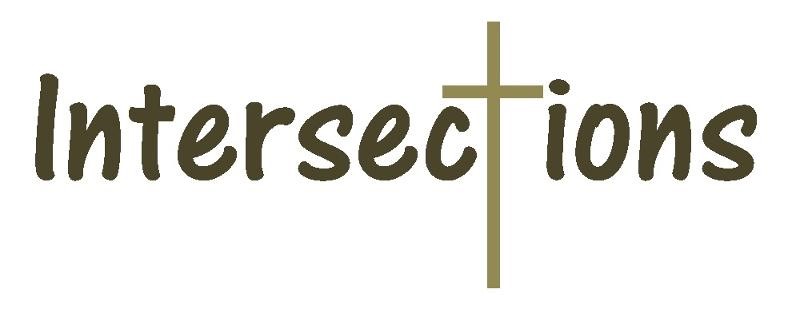 ABC-GI has a Facebook page! Please follow us for the most up to date news from ABCGI

CLICK HERE to see the page and join us!
***ANNUAL GATHERING DATE CHANGE***
The day of the Annual Gathering has been changed to Sunday, August 2nd due to COVID-19 restrictions. We will still be hosted by Lebanon First. If you have already sent in your registration it will be held for the the new date. Contact MAE with any questions.
CLICK HERE for the updated flier
As the United States and the globe deal with the death and devastation wrought by the coronavirus, American Baptist Home Mission Societies (ABHMS) and International Ministries (IM) seek One Great Hour of Sharing (OGHS) COVID emergency support to help families, churches and communities find relief and recovery across the United States, Puerto Rico and countries around the world served by IM.

The OGHS COVID RESPONSE is a two-part appeal: one part for relief across the United States and Puerto Rico; the second part for international relief.

CLICK HERE to read more and to donate.
Wisdom and Warnings around Personal Stimulus Help 
For many of us, the anticipation of a government check brings some welcome relief to unemployment, cut wages, or other hardships faced during this pandemic. For some of us, it provides great opportunity to support others and to give to the ministries we love.
My first concern is that for those who need this help the most, scammers are waiting to help themselves. According to our ABCGI Bookkeeper Eric Herzog, here are some key signs to look for that indicate a scam. Please help others be aware.
·    Emphasizes the terms "Stimulus Check" or "Stimulus Payment." The Internal Revenue Service (IRS) uses the official term "economic impact payment."
·    Asks the individual to sign over their stimulus check.
·    Asks by phone, email, text or social media for verification of personal and/or banking information to receive or speed up their stimulus check.
·    Mails the individual a fake check and requests the individual to call a number or verify information online to cash it.
Then for my first hope—that especially in this time we will be God's generous people and a light to the world.
·    If you need 100% of your economic impact payment, good. Use it well.
·    If you need it, but can be generous, tithe to your church and give a bonus gift.
·    If you don't need it, how will you give it away? Your church and ABCGI will be impacted through these financial struggles. Our Ministerial Excellence Fund will be supporting pastors whose churches cannot afford to pay them. The Edna Martin Christian Center's programs and day cares are closed, but the food pantry is open daily.
As we seek to be God's people in the midst of fear and stress, let us hold on together. As our first missionary Adoniram Judson said, "The future is as bright as the promises of God."
Due to the COVID-19 virus, the ABCGI office will be running remotely. However, during Mae's office hours you may still call the office for any needs as she will be forwarding the office phone (317-484-9327). If you need to contact the office for anything the best way is to email Mae (office@abcgi.org) or Joan (abcgiexec@gmail.com).

Remote working hours for Mae will be:

Monday 9:30 am – 3:30 pm

Wednesday 1 pm – 5:30 pm

Friday 1 pm – 5:30 pm

Joan will be working from home as well. She will not be taking face to face meetings at this time and we will both make sure that mail, email, and other messages are handled.
News from our Camps…

"At this time, we have made the difficult decision to not proceed with our summer as scheduled, and have prayerfully chosen to suspend all summer camps for 2020. We expect the spread of this disease will still be in effect during the summer, and we simply cannot put our camp family at risk. We will continue to monitor the situation closely until we can reopen our campgrounds to guests and camp family."

To read the full statement, CLICK HERE.
Update from Edna Martin Christian Center

EMCC will be suspending non-essential programs and services until 4/7/2020. The main site at 2605 E 25th St will remain open but the Leadership and Legacy Campus will be closed. CLICK HERE to see updates.

EMCC will provide the following services during this time:

1.   Food access – EMCC will provide food support and meals to families across its network for the duration of this pause. Specifically, EMCC will offer grab and go grocery supplies, meals, and emergency supplies at 37 Place.

2.   General social service – EMCC will offer other limited emergency supports as our resources are available. Individuals can call our main line (317-637-3776) for additional information.

3.   Home deliveries – EMCC will deliver food and supplies to our most vulnerable neighbors.

All food access and delivery activities will occur from 11 AM to 3 PM, Monday through Friday.

EMCC welcomes any and all of the following donations, which can be dropped off at 37 Place:

·    non-perishable food items

·    household supplies and cleaners

·    personal hygiene & toiletry items

If you are able, please support the efforts of EMCC through donations of food or finances.
During the pandemic, we've moved our workshops to an online format. And they're free! Registration is available now. New workshops are being added regularly, so check back often. CLICK HERE for more information.

Caring for Neighbors – From a Distance

4/21 from 12-1:30 pm (EST), 4/23 from 10-11:30 am (EST)

Learn safe, innovative ways to respond to needs, both old and new, in your community. CLICK HERE

Save Energy and Money while Sheltering (and Beyond)

4/22 from 10:30 am – 12 pm (EST)

You can reduce energy usage and help your congregation and community save money with changes to your facilities and your homes during the stay-at-home order. CLICK HERE

Leading and Learning during COVID-19

4/22 from 1-2:30 pm (EST)

By understanding the dynamics of the learning journey, you can help your congregation carry out new and creative projects and accomplish new things. CLICK HERE

Become a Better Neighbor: From "Other" to Ally

You'll be introduced to new ideas and demystify old ideas related to social justice and faith. And you'll learn a better understanding of, and deeper empathy for, the "other." CLICK HERE
A ministry of ABC-IN/KY growing, equipping and enriching Christians for ministry in their home churches, communities and associations.

Classes still available via Zoom live streaming – Email your verbal commitment today! We need to know who plans to join us ASAP!

jennifergreene@abc-indiana.org

Revised Spring Registration Form – CLICK HERE

Student Instructions for Zoom Calls – CLICK HERE

For all details on CLI and classes – CLICK HERE

American Baptist Mission, Evangelism & Stewardship – Taught by Rev. Dr. Don Scott

There are things every treasurer & missions team needs to know -encourage & sponsor them to GO!

Class sessions meeting on: April 25, May 9, May 30 & June 13, 2020

Registrations due before April 17

Introduction to Biblical Preaching

Meeting dates: 4/18, 5/2, 5/16 & 6/6
World Mission Conference and Hear The Call Events Canceled
In view of the currently available information concerning the expected trajectory of the pandemic, which is not expected to end worldwide for at least several months, IM leadership has decided to cancel the World Mission Conference and our Hear the Call Conference scheduled for July 2020. This was a prayerfully and carefully considered decision, and a very difficult one.
IM is currently reviewing options for web-based alternatives that would provide the sense of connectedness that the World Mission Conference brings. In the meantime, please check out the journals (CLICK HERE) of IM missionaries, many of whom are sharing about how COVID-19 has impacted their part of the world.
BPFNA-Bautistas por la Paz
Summer Conference Cancelled
CLICK HERE for a video about the conference cancellation and remote options.
Ministerial Excellence Fund
"Let us then with confidence draw near to the throne of grace, that we may receive mercy and find grace to help in time of need."  Hebrews 4:16
Countless times throughout the year, you minister to people in difficult circumstances who need a touch of God's grace. What joy there is when you see folks draw near to God and receive that mercy.
When your time of need comes, due to health or financial crises, MEF stands ready to minister to you through grants to alleviate the financial burdens you and your family carry. What joy there is when these weights are thrown off, freeing you to be an even more effective minister of God's grace and mercy. With confidence, take that step today to apply.
CLICK HERE for more information.
"For me, the cross is about a God who is with us when we suffer in a way that only someone who has also suffered can be."

– Ellen Painter Dollar
For Prayer This Week
Lebanon First Baptist Church
Rev. David Wright and Rev. Tim Stonecipher