Kevin Walden writes:
The value that our camping and conference ministries add to congregational and pastoral effectiveness is priceless. Green Lake in particular over the years has encouraged clergy and laity to lean into a higher degree of closeness to God and effectiveness in ministry. We all need time to be still and seek a closer walk with God (Green Lake's ministry theme since 1944). Ben Mott, the President and C.E.O. of Green Lake Conference Center, oversaw a wonderful celebration of the ministry. His personal faith and leadership is quite a blessing to the Green Lake ministry and our denominational family.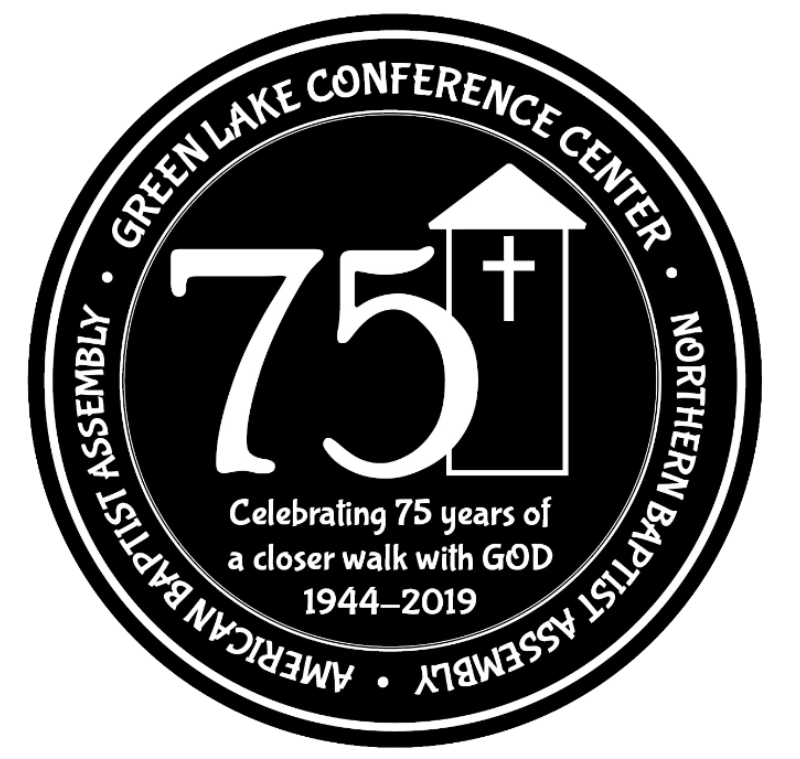 The 75th Anniversary celebration of Green Lake Conference Center was quite exciting, and I felt like a novice with only 30 years of Green Lake experiences. I traveled to Green Lake for two reasons: 1) To represent ABCUSA at the anniversary and 2) to help my mother and father, Jan and Fred Walden make an anniversary pilgrimage back to Green Lake. You see, my father was 16 when First Baptist Church in Omaha, Nebraska sponsored him and another youth to attend the youth camp in 1949. That was 70 years ago, and it made a lifelong impression. You can read his story among others OR add you own on the Green Lake Conference Center website at: https://glcc.org/75th-anniversary—tell-us-your-green-lake-story.html
Green Lake Conference Center, known over the years as: Northern Baptist Assembly and later, The American Baptist Assembly, has been quite a blessing for our denominational family, other Christians and even those seeking a first-time relationship with Christ. Here are just a few of the ways that were noted at the anniversary conference:
A place of retreat from the distractions of the world
A place to learn and live out Christian values
A place to renew your faith and discover your call
A place that promotes being disciple and discipling
A place to promote a high view of Scripture in everyday life
A place to challenge young and old to live exemplary lives in service to the Lord in their church family AND in the world through their: words, actions, love faith and pure lives (1 Tim. 4:12)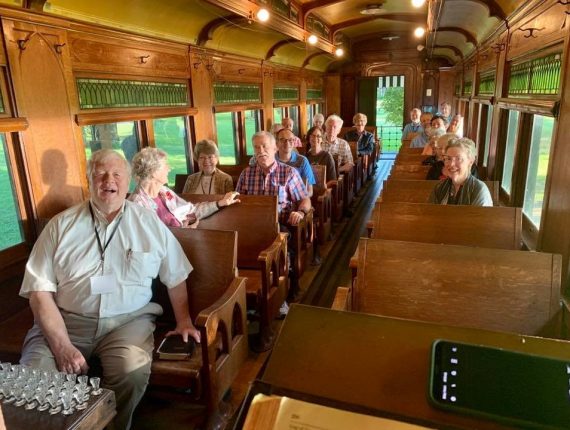 What my parents and I did not expect was that my oldest brother would succumb to cancer just two weeks before the Green Lake celebration. The pilgrimage back to Green Lake Conference Center for us was yet another example of the ministry in this special place – a ministry of healing amidst the challenges of everyday life this side of heaven.
Jean Cornelius writes:
Green Lake Conference Center's 75th Anniversary Conference Aug. 6-9 was wonderful. People traveled from all over the country to bring to life our theme verse, "The Lord has done great things for us, and we are filled with joy" (Psalm 126:3). We had such joy seeing old and new friends, some who first came to Green Lake in the 1940s!
Speakers included Chuck Metzgar, grandson of the Lawson's architect (William Merigold), and Laura Germer, daughter of founder Rev. Luther Wesley Smith. Rev. Dr. Reid Trulson was our keynote speaker, exploring Green Lake's role as a place of focused prayer, a place to hear God's call and an intentional place to deal with controversial issues. Sunny Abraham's video is an example from Southern India of the fruit of this impact. Sharon Koh's video shared greetings from the ABC family.
Rev. Vince Godfrey led worship, including a wonderful hymn sing in the lobby of Roger Williams Inn, a longtime tradition at Green Lake. Great is Thy Faithfulness was the week's theme song. Morning watch devotionals were led by Rev. Homer Ford at the No Hurry boat; Rev. Soozi Whitten Ford at Memory Lane; and by Rev. Dr. David Laubach at Chapel Car Grace.
Visit Green Lake Conference Center website to learn more at: www.glcc.org
Rev. Dr. Kevin Walden, ABCUSA Associate General Secretary for Congregational and Pastoral Effectiveness
Jean Cornelius, Green Lake Conference Center Communications Director