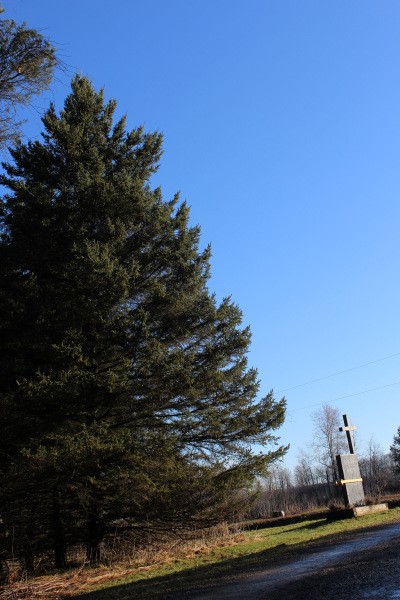 Read about our Lenten Devotional Series and view additional postings here.
A familiar sight.
Do you have one of those? For almost 15 years, day in and day out, up to 5 times a day during the school year, I stand by these trees mostly unnoticed.
Regardless of my lack of attention they grow on. When I chose to see, they changed my perspective.
In spring, in summer, through the fall and in the winter these evergreens stay, well, ever green. And while they don't bear fruit or dazzle me with leaves of color, they are not dormant. So when, one spring day, I chose to look I was amazed by how many teeny, tiny pinecones were growing from top to bottom of the enormous trees.
So I showed the kids, who seemed to care only a little more than less. And time went on. Seasons changed, summer passed, the weather cooled and back down the driveway for bus duty I resumed my multiplicity of trips.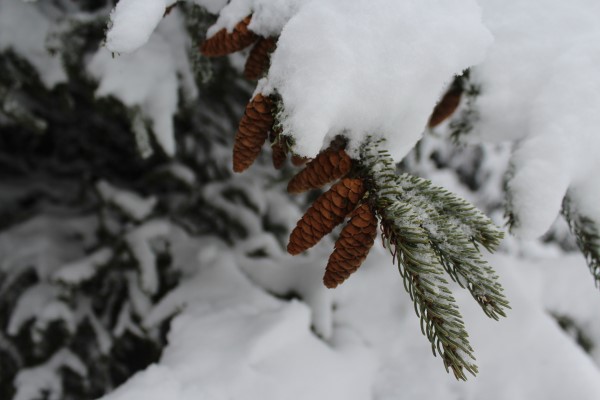 And I saw them again.
Winter came; snow blanketed the landscape and I went to take pictures of the beauty and there I saw them.
The pine cones hanging.
"Pine cones, what's the matter, why didn't you fall when autumn came?"
I didn't know they have a different timetable. They weren't born by a deciduous tree, they were on an evergreen; and as such, their timing takes longer, years in fact. So the pinecones grew on. If I judged the productivity of the pinecone against the growing season of the fruit of a leafy tree, I'd likely conclude they had missed their chance or something was wrong. While the purpose is similar, God's design and timetable for a pinecone and an apple are not the same.
We can learn a lot about ourselves from the difference.
Know this: You have purpose. You have value. You have worth.
The purpose for which our loving Father has specially made you may not look like anyone else but the beauty of an apple doesn't make a pine cone ugly. Your value isn't lessened because your purpose may be more subtle.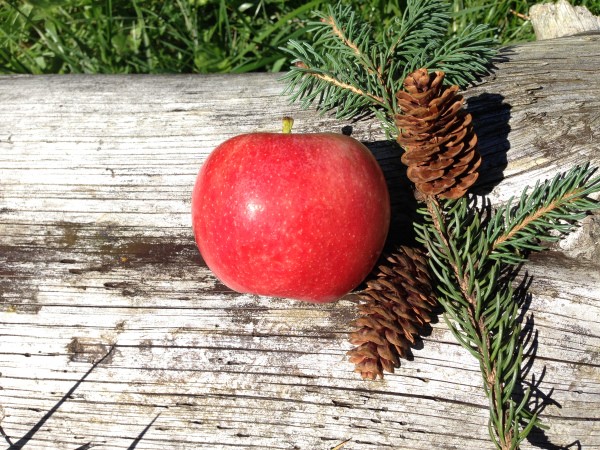 An apple ripens in one growing season while a pinecone may take years but that doesn't make it slow or behind the curve. Your spiritual maturity isn't lessened because your time has not yet come.
When a pinecone becomes squirrel food instead of a seed bearer, that doesn't mean the pinecone failed but that its purpose was different. Our loving Father knows when and how best you were meant to be the utilized for His glory.
Walk around and you can find pinecones of many kinds in many stages. Some on trees. Many fallen. Some shredded right to bits. Only a small few have grown new trees.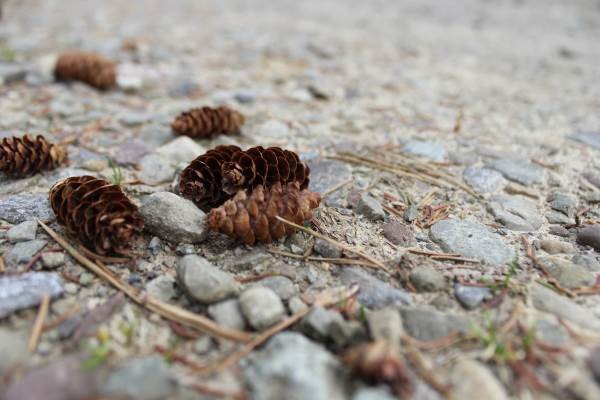 Good gracious… how often do I feel like a pinecone? Brittle, fallen, scattered on the ground… but that pinecone isn't as destitute as it looks. And neither are we.
I love and struggle with Romans 8:28, "And we know that in all things God works for the good of those who love him, who have been called according to his purpose." Sometimes that looks an awful lot like the wilderness. And sometimes the wilderness is right where we need to be. Scripture shows us that over and over. Trusting God in those wilderness moments is where faith is needed, stretched, grown.
We've got these pictures in our minds, plans in our hearts…we've figured how this should go. Until it doesn't. Maybe it takes too long. Perhaps the time comes but the outcome goes very differently. Then again, maybe we're hanging out having no idea what we were made for in the first place. And we wait in the wilderness. The wilderness of unmet expectations, uncertain outcomes, unknown purpose, unseen timetable…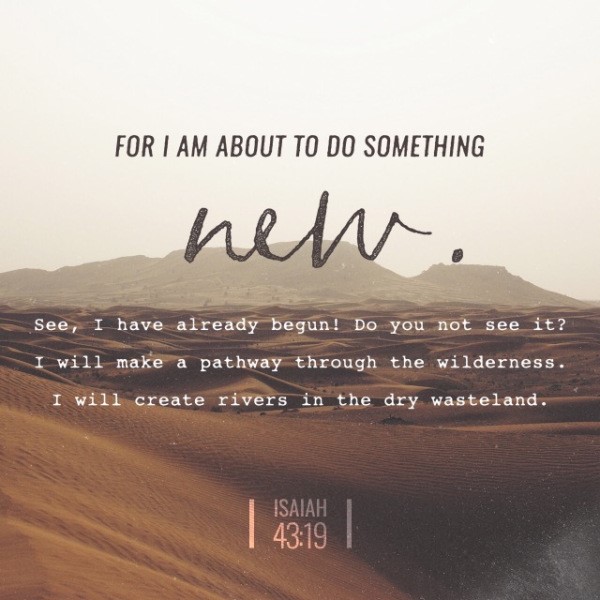 Hebrews 11:1 says, "Now faith is confidence in what we hope for and assurance about what we do not see." Faith is how we hope in the wilderness. Faith is how we endure the wastelands. In the wilderness faith is stretched. In the wastelands faith is grown.
We may wait in the wilderness and wander the wastelands for years. But God is faithful, "he who began a good work in you will carry it on to completion." "See, I am doing a new thing! Now it springs up; do you not perceive it? I am making a way in the wilderness and streams in the wasteland." Isaiah 43:19
God, meet us right in the wilderness, sustain us through the wasteland. Help us hope in you alone. Give us faith in your never-failing promises. Amen.
Jillene Narraway
Associate Director of Camping and Youth
West Virginia Baptist Convention