Rev. Dr. Lee B. Spitzer, general secretary of American Baptist Churches USA, visited the American Baptist Churches of Greater Indianapolis this week. He was hosted by Region Executive Minister Joan Friesen, and preached Sunday, April 7, at the Indiana Chin Baptist Church in Indianapolis. View a video of the service here.
"What a joy it was for me personally and as a representative of ABCUSA to share the good news of Jesus Christ at such a special church. American Baptists have benefited greatly from the arrival of Chin Baptists, as well as Baptists from several other people groups from Myanmar," said Spitzer.
Senior Pastor Rev. Dr. Stephen Hre Kio, Ph.D, stated as he introduced Dr. Spitzer that he was the first General Secretary to visit and preach at the church, which averages approximately 1000 attendees each Sunday.
Spitzer also preached at First Baptist Church in Greenwood, a vibrant American Baptist congregation, which is a strong supporter of our denomination's missionaries.
Spitzer also met with Chin pastors over a meal, along with ABC of Greater Indianapolis Executive Minister Joan Friesen.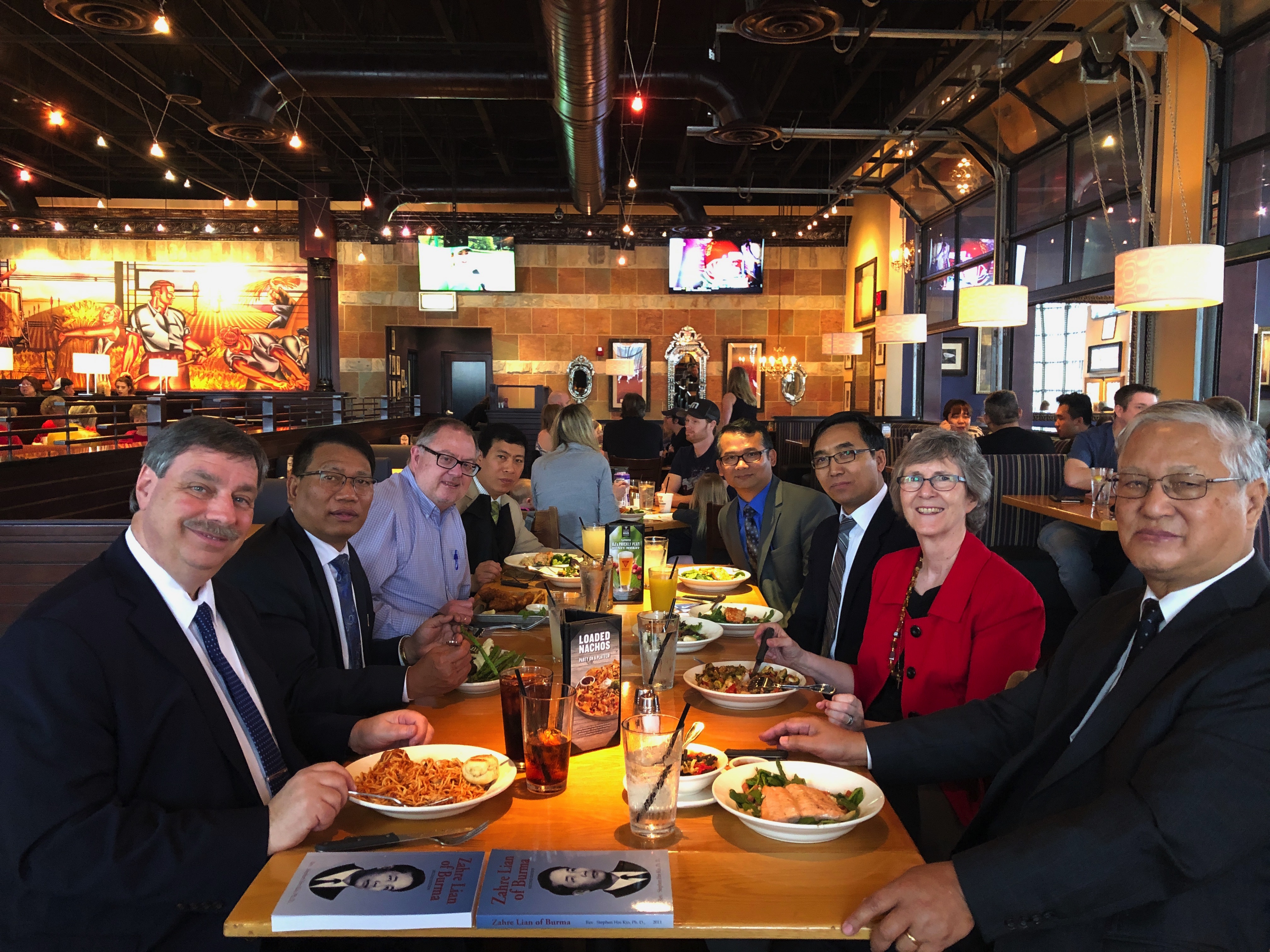 A special thank you to Friesen for arranging pastoral visits for Dr. Spitzer.