Read about our Lenten Devotional Series and view additional postings here.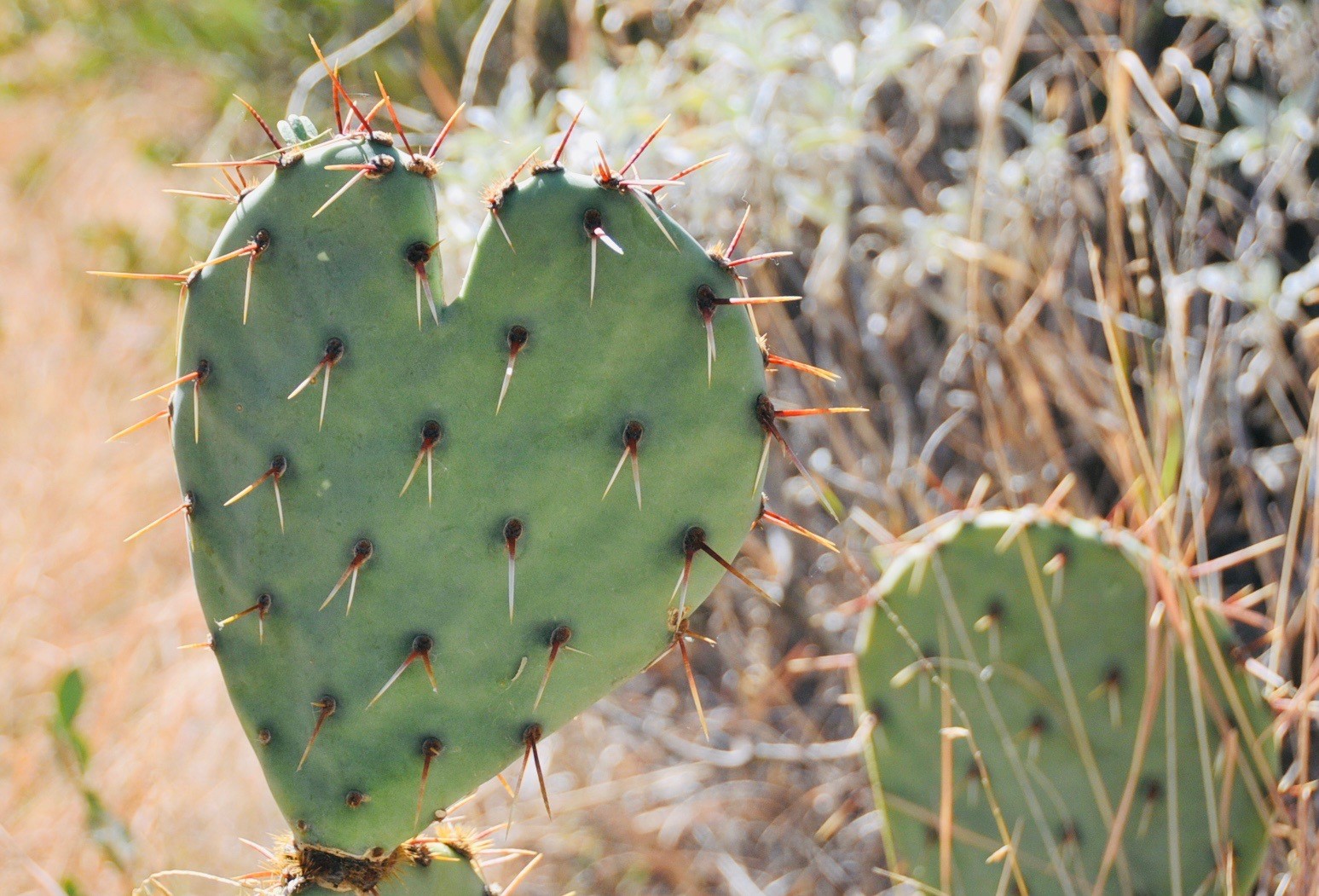 I took this photo on a trip to Saguaro National Park in 2017.  The long-anticipated vacation included several days hiking alone among rock and sand and cacti in a place as beautiful as it was bleak.  In the midst, this heart-shaped cactus caught my eye.
Sometimes you choose the desert, and sometimes the desert chooses you.  2018 was my personal "desert year," in which I faced the death of my entire family in a six month period:  first my brother-in-law; then my sister, my only sibling.  A few months later, my dear mother died.
I am sick of it all.  I don't want to plan any more funerals.  I don't want have to keep sorting through my loved ones' belongings, feeling like a trespasser.  I hate estate paperwork and tax forms.  I don't want to sell my childhood home.   I am worn down from steeling myself for the next time that grief sneaks in sideways and slams me.  I find myself thinking, maybe this is what life is like at my age: more and more losses, coming faster and faster, until it's my turn.
About now you might be expecting some profound statement about how my faith has grown in the midst of all of this.  I am sorry to disappoint you.  My relationship with God right now would best be described as "hanging on for dear life."  But maybe that is enough for this stretch of desert, these personal badlands.
Of all of the wonderful, hopeful Bible verses that I could turn to during this time, can you guess which one has continued to run through my mind?  It is this one:  "Though He slay me, yet will I praise Him."  (Job 13:15)  Faith is not a feeling; it is a choice I make each day, whatever may come.
Mary Day Miller
Executive Minister, The American Baptist Churches of Massachusetts