VALLEY FORGE, PA (ABNS 3/13/19)—The American Baptist Churches of the South has announced the speaker for the Sunday evening worship service at the American Baptist Churches Biennial Mission Summit, June 21-23, 2019 in Virginia Beach, Va. Dr. Clifford A. Jones, Sr., senior pastor of Friendship Missionary Baptist Church in Charlotte, N.C., will bring the message. The Biennial Mission Summit, hosted by the American Baptist Churches of the South (ABCOTS) region, will culminate in a service on Sunday evening which will also serve as the beginning of the 50th anniversary celebration of the American Baptist region. Learn more about the Biennial Mission Summit here.
"The American Baptist Churches of the South turns 50, and we are celebrating the kickoff worship 7:00 p.m. on Sunday night, June 23. Dr. Clifford A. Jones will be preaching and we are looking forward to your being there with us," said Dr. James M. Harrison, executive minister of the ABCOTS region.
Dr. Jones was announced as the Sunday evening speaker in a video produced by the region. View the video below.
Dr. Clifford A. Jones, Sr., was born in Philadelphia and reared in New Jersey. He has served as the Senior Pastor of Friendship Missionary Baptist Church in Charlotte, North Carolina since October 1982.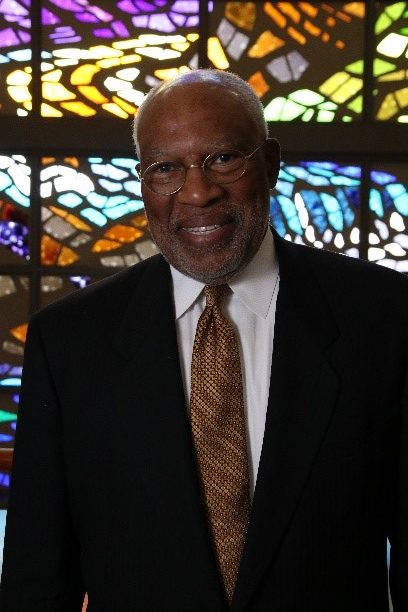 Dr. Jones led a delegation to form a solid partnership with the Winterveldt School in Mabopane, South Africa for Friendship to partner in the purchase and building of a fully equipped Christian educational center for grades Kindergarten through High School. In addition to the school in Mabopane, under Dr. Jones' leadership, a farm was purchased, and three greenhouses were built to grow vegetables for sale; as well as a brick making machine for building houses and business offices, to create economic interdependence.
Dr. Jones has organized and led numerous medical and religious mission teams of preachers, doctors, nurses, technicians and teachers to provide needed healthcare, medical supplies and educational training in Jamaica, Africa, and Guyana, South America for children and families struggling in poverty. God's blessings have truly been manifested upon Dr. Jones' gifts and talents and the Friendship family with the ownership of 115 acres. This land is also being developed to provide an Intergenerational Day Care, Commercial Block, Assisted Living for Seniors, Alzheimer's Center, Hospice, Single Family Dwellings, Park Shelter, Amphitheater, Offices and more.
He has been a dedicated supporter of senior citizen programs; and under his leadership, Friendship provided the first satellite center for the Charlotte-Mecklenburg Senior Centers, offering exercise and other classes for older citizens living in the area.
He received his Bachelor of Science degree from Maryland State College (Princess Ann, MD); the Master of Divinity and Master of Theology degrees from Southeastern Baptist Theological Seminary (Wake Forest, NC); and of Doctor of Ministry from Boston School of Theology (Boston, MA). He has studied at Regents Park College in Oxford, England and Baptist Theological Seminary, in Ruschlikon, Switzerland.
I addition to the leadership areas mentioned above, Dr. Jones has served in the following roles:
Board of Directors, Charlotte-Mecklenburg Housing Partnership, Inc. (The Housing Partnership), 2018 –
Commission Chair, Peace and Reconciliation Commission, Baptist World Alliance, Falls Church, VA, 2015 – present
Board of Trustees, Morris College, 2013-present
Board of Directors, National USA Foundation, Inc., Nashville, TN, 2012-present
Board of Directors, Faith Partnerships Inc., Raleigh, NC, 2011-present
Chairman of the Governance Committee, National Baptist Convention of USA, Inc. Nashville, TN, 2009-2014
Board of Trustees, Hood Theological Seminary, Salisbury, NC, 2006-2015
Host Chairperson, 133rd Annual Session of National Baptist Convention of USA, Inc., 2013
Vice President, Baptist World Alliance, Falls Virginia, VA, 2005-2010
Corporate Advisory Committee, New York Boys Choir, 1994-2001
Host Chairman, National Baptist Congress of Christian Education's 96th Annual Session, 2001
President, Lott Carey Foreign Mission Convention, Washington, DC, 1994-1997
Former Community Advisory Council Member, Mint Museum, Charlotte, NC
Former Advisory Board Member, Mechanics and Farmers Bank, Charlotte, NC
President, General Baptist State Convention of North Carolina, Inc., Raleigh, NC, 1993-1997
Former Moderator, Mecklenburg General Baptist Association, 1989-1993
American Baptist Churches USA is one of the most diverse Christian denominations today, with approximately 5,000 congregations comprised of 1.3 million members, across the United States and Puerto Rico, all engaged in God's mission around the world.