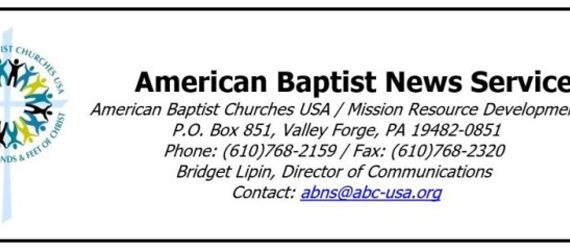 VALLEY FORGE, PA (2/21/19)—Individual registration is open for the American Baptist Churches Biennial Mission Summit, June 21-23, 2019, to be held at the Virginia Beach Convention Center in Virginia Beach, Va. View our registration brochure here, or learn more and register online at www.americanbaptists2019.com.
Join us as the American Baptist Churches Biennial Mission Summit returns to the East Coast June 21-23, 2019, in Virginia Beach, Virginia. Virginia Beach is easily accessible to many different American Baptist regions, and is a family-friendly destination with much to do in the area both before and after the Biennial Mission Summit! Sessions for all ages are available June 21-23, making it an easy family vacation option. Learn more about events for ages Kindergarten through twelfth grade here. For information about Child Care, contact Kathy.Young@abc-usa.org.
Hear inspiring speakers and preachers, learn from experienced professionals and leaders through the all-new ABCUSA Biennial Academy, participate with peers in sharing and learning about topics impacting YOUR local church ministry through Baptist Talk conversations, and more. Church Delegates will participate in the business session on Sunday afternoon. View the full Agenda here.
Early registration is due by March 15, 2019. Prior to March 15, the registration fee for Delegates is $149, and $99 for Participants. After the Early Registration date of March 15, Delegate fees increase to $199, and fees increase to $149 for Participants. The Single Day Participant fee is $50. The registration deadline is June 7, 2019.
Worship with brothers and sisters of Christ from across the country and experience the diverse family that is the American Baptist Churches denomination.
There will be events for all ages: Beach Break: A 3-Day Youth Conference for middle and high school ages, a VBS-style class for Kindergarten and elementary ages, and daycare for younger children will be available.
For more information and to register, visit www.americanbaptists2019.com. Share this event by using the hashtags #summitbythesea and #abcmissionsummit.
Register now for the Summit by the Sea!
American Baptist Churches is one of the most diverse Christian denominations today, with approximately 5,000 local congregations comprised of 1.3 million members, across the United States and Puerto Rico, all engaged in God's mission around the world.