VALLEY FORGE, PA (ABNS 1/23/18)—The national board of managers of American Baptist Women's Ministries (ABWM) announced on Tuesday, January 23, 2018, that the Rev. Gina C. Jacobs-Strain has accepted its invitation and call to the position of Executive Director and will lead the national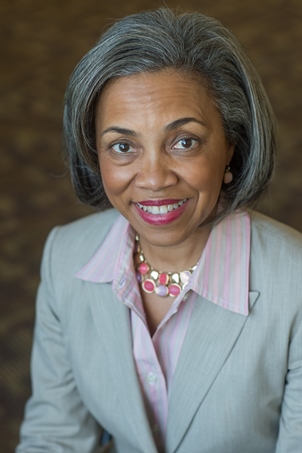 organization following the retirement of Virginia R. Holmstrom on March 1. Jacobs-Strain will begin her employment on February 1 as executive director-elect, providing a month-long period of orientation with Holmstrom and the ABWM staff.
Board President Rev. Angel L. Sullivan, who chaired the search committee, said, "Gina entered into the interview with a sense of excitement and humility. In response to a question asked, Gina said, 'Sometimes you have to walk in front of people to help them to be their best selves and sometimes you have to walk in someone's shadow so you can become your best self. This is my hope for American Baptist Women's Ministries.' It became quickly apparent that Gina has a deep relationship with God and love for American Baptist women. After prayer and an invitation of the Holy Spirit to guide our decision, the national board unanimously called Gina to become our next Executive Director. I am truly excited to see how God will use her to continue the great legacy of leadership and kingdom building with American Baptist Women."
An ordained American Baptist minister, Jacobs-Strain brings a variety of professional expertise to the organization, including an 18-year career in banking before her call to professional ministry; higher education teaching and administration; local church pastoral leadership; and regional ministry experience. Jacobs-Strain served First Baptist Church –New Market (Piscataway, NJ) as its transitional pastor; is department chair of Division of Student Success at Nyack College (Nyack, NY); and supports women in ministry in American Baptist Churches of New Jersey as associate regional pastor for Women in Ministry. Prior to 2003, she was employed as senior credit deputy at JP Morgan Chase (Manhattan, NY), and for two years as assistant vice president of State Street Bank (Boston, MA).
Jacobs-Strain describes her call and transition into church-related leadership: "I am filled with awe and expectation as I join a sisterhood of women committed to build the body of Christ by intentionally following the movement of God, being fully engaged in the denomination's missional focus and by embracing the gifts and participation of all women and girls throughout the United States and Puerto Rico.
Jacobs-Strain received a B.A. in Psychology/ Education from Rutgers University with certification to teach K-12 grades. She graduated from Drew University's Theological School (Madison, NJ) with a Master of Divinity Magna Cum Laude, and is currently completing a Doctorate of Ministry with a focus on leadership, from Duke Divinity School (Durham, NC). In 2016, she received a Certificate of Excellence from Palmer Theological Seminary and ABC-NJ Academy and in 2017 graduated from the Nehemiah Leadership Program.
Beyond the positions in which she has been employed, numerous churches and community agencies have benefited from Jacobs-Strain's volunteer involvements. She is a member of St. Paul Baptist Church, Montclair NJ where she has served as a Trustee, Deaconess, associate minister of Christian Education and she organized women's prayer retreats and conferences; she was a chaplain for North Jersey Chapter of Jack and Jill, Essex County, NJ; and she served on the advisory committee for City Harvest, New York, NY. She has championed and helped facilitate work on diversity at Far Brook School, Short Hills, NJ, Nyack College and Duke Divinity School. Jacobs-Strain has been a speaker, preacher, workshop leader, and organizer of a variety of regional events in New Jersey for lay and/or clergywomen.
Dr. Alejandrina Ortiz, search committee member and an alumna of the National ABWM board, remarked on the sacred and prayerful process of the committee's work: "Solicité a mis hermanas puertorriqueñas que me sostuvieran en sus oraciones porque era una gran responsabilidad el trabajo por realizar. El proceso fue claro, transparente y por consenso. Declaro que lleva la promesa del Salmo 32:8. Dios la ha escogido, la guiará y le dará la sabiduría. Oremos para que el Espíritu Santo la sostenga, consuele y aconseje, porque a través de ella, seremos bendecidas." ["I had asked my Puerto Rican sisters to support me in their prayers because the work to be done was a great responsibility. The search committee's process was clear, transparent, and by consensus. The end-result carries the promise of Psalm 32:8. God has chosen Rev. Gina Jacobs-Strain, and God will guide her and give her wisdom. Pray with us that the Holy Spirit will sustain, comfort, and counsel her, because through her we will be blessed."]
Jackie Arnold, search committee member and ABWM's coordinator of the Western Section, said of the interview, "Gina came across as a very caring person.  She is kind and articulate.  I look forward to working with her as she takes on her new role."
Having been raised in a holiness church in Manhattan, Jacobs-Strain said she had opportunities to experience rural Baptist church life in Virginia during summers with one set of grandparents, and an AME church in North Carolina with the other set of grandparents. She noted that her eclectic Christian experience has made her proud to be Baptist and aware that God is wherever God's people gather. "My passion is helping people connect the word of God to their daily choices so that the body of Christ individually and collectively lives a life that welcomes and expects the presence of the Holy Spirit," she said.
As executive director of American Baptist Women's Ministries, Jacobs-Strain will be responsible to AB Women's Ministries' 40-member board of managers. She will be a member of denomination-wide bodies, including the National Executive Council, the National Leadership Council, and the Mission Table of American Baptist Churches; and ecumenical councils that include the executive board of Baptist Women of North America (formerly known as North American Baptist Women's Union) and the common council of Church Women United.
Current ABWM Executive Director Virginia Holmstrom says, "I am profoundly thankful to God for gifting our ministry organization with an experienced leader who has a passion for ministries with women and for the Church. I wish for Gina all the best as she engages with the many constituencies that together comprise the beloved community of American Baptist Churches USA. May she experience the fantastic support from American Baptist women across the denomination that has blessed me again and again during my tenure as ABWM's executive director since 2001. I am leaving this ministry in good hands."
American Baptist Women's Ministries is a Christ-centered ministry with a commitment to encourage and empower women and girls to serve God. For more information about American Baptist Women's Ministries, visit www.abwministries.org.
American Baptist Churches USA is one of the most diverse Christian denominations today, with approximately 5,000 congregations comprised of 1.3 million members, across the United States and Puerto Rico, all engaged in God's mission around the world.