Rev. Dr. Lee B. Spitzer, General Secretary of American Baptist Churches USA, shared his five key ministry priorities for the denomination in June 2017: unify our family based on core convictions and joyful mission; strengthen our regions as they serve our churches and clergy; promote the mission of our national agencies and mission partners; lead our family into new church growth, evangelism and creative service; and encourage creative partnerships. These five priorities will be highlighted in reflections written by Spitzer on the ABCUSA website in a series through September and October 2017.
And the Lord added to their number daily those who were being saved. (Acts 2:47)
As American Baptists look to the future, I believe that God intends to propel our spiritual family into an era of new church growth, evangelism and creative service. The Good News of Jesus Christ is as relevant in 2017 as it has been for some two thousand years. Our American Baptist heritage is one of sharing the Gospel in positive ways through both word and deed. As Christ followers, we invite people to embrace personal faith in a Savior who transforms us into faithful disciples characterized by a profound commitment to personal holiness, spirituality, social justice and peacemaking.
Our contemporary cultural setting in the United States makes witnessing and inviting people to church a challenge. We hear about churches closing and the rise of religious "nones." However, as I have assumed my responsibilities as General Secretary, I am encouraged by positive local church growth (qualitative as well as quantitative). Let me share three examples from around the country.
When I landed in Oregon for the ABCUSA Biennial Mission Summit at the end of June, I went straight to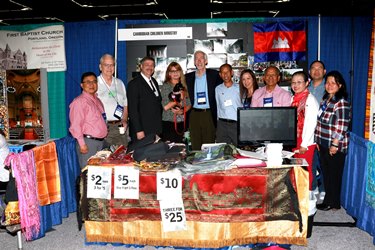 First Baptist Church, Portland. I was astounded to discover that this church hosts a vibrant Cambodian ministry that has thrived for over three decades! Rev. Peter Im, the Cambodian pastor, shared the journey of the church and its present challenges. Please pray for their impressive children's ministry and their upcoming mission trip to Cambodia. Rev. Im writes that because of the children's ministry, "the Cambodian ministry here at FBC has the opportunity to grow in spiritual strength."
Rev. Dr. Michael Williams (American Baptist Churches of Michigan Executive Minister) shared with me another example of growth caused by a more recent wave of immigration from Asia. The Falam Baptist Church of Battle Creek celebrated the recent purchase of the Lakeview Baptist Church building during a special dedication service held on August 20, 2017. Over four hundred members and guests packed the sanctuary to celebrate this event. He writes:
"This special day was the culmination of an amazing journey of two congregations—the Falam Baptist Church of Battle Creek and the Lakeview Baptist Church of Battle Creek. The historic Lakeview Baptist congregation graciously invited the Falam Baptist congregation to worship in their building beginning in 2011. Over the years the Falam Baptist congregation grew to more than 300 in regular worship attendance and a membership of more than 500."
On August 26, I had the privilege of speaking at the first anniversary service of Iglesia Bautista Christiana New Hights Baptist Church in Hightstown, a Latino new church plant sponsored by the American Baptist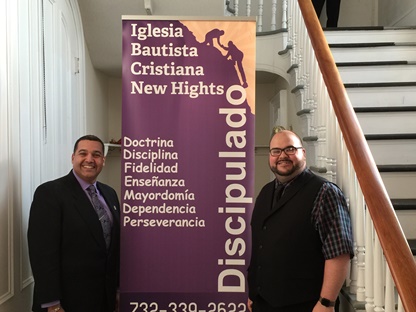 Churches of New Jersey. Fortified by the region's "Fresh Expressions" training and by the sponsorship of another successful new church (NextGen Church in West Windsor), Pastor Oscar Guerrero and his members have ministered in creative ways to the town's Latino population. The fruit has been impressive; in just one year, the church membership has grown from 9 to 96 people. Fourteen new disciples have been baptized, and 8 more are preparing to be baptized.
Pastor Guerrero admitted that new church planting "is very hard work," but excitedly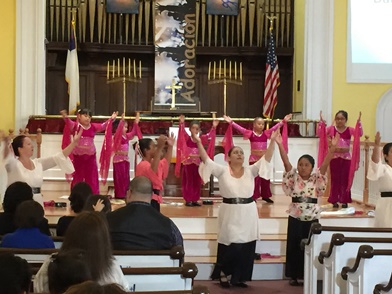 said, "but God provides everything!" Rev. Bruce Wood, pastor of the host church (First Baptist Church, Hightstown), added that "watching the church members embrace the Holy Spirit's dream has had an impact on the spirit of my congregation. They have inspired us!"
These three stories inspire me! They are signs of growth and heralds of hope to my soul. Is your church or ministry experiencing numerical or spiritual growth? I would love to hear your testimony, and perhaps in the future I may be able to share it with the ABC family.
Email Dr. Spitzer at lee.spitzer@abc-usa.org.