In Spring 2017, we invited American Baptists from across the country to share their Transformation Stories – this is a part of the Transformed by the Spirit initiative. Videos and written stories are included as provided by local churches and American Baptists. Want to share your story? Submit written and video submissions to: americanbaptist@gmail.com. View the full list of Transformation Stories here.
Transformation Story: "SEEDS OF HOPE" Scholars Project – Fresh Expressions, American Baptist Churches of New Jersey
"Restoring families and communities"
A Cultural, Spiritual, Educational Hands-on Learning Enrichment Project


Let us not forget to welcome strangers into your home, our community, where you worship and fellowship, for some who have done this have entertained angels without realizing it. Remember, when you welcome strangers into your home and by doing this, you may have welcomed angels as guests without even knowing it. Remember the Lord's people who are in jail and be concerned for them and their families, especially the children. Don't forget those who are suffering, but imagine that you are there with them. ~ Heb. 13:1-3
Caring for one another is the key to open the hearts and minds who are the least of us.
Harvest of Blessings Community Outreach LLC ministry serves and provides advocacy services for those who have experienced medical crises, job losses, and other catastrophic challenges leading to homelessness, economic disadvantages including underemployment and children and families of incarcerated prisoners.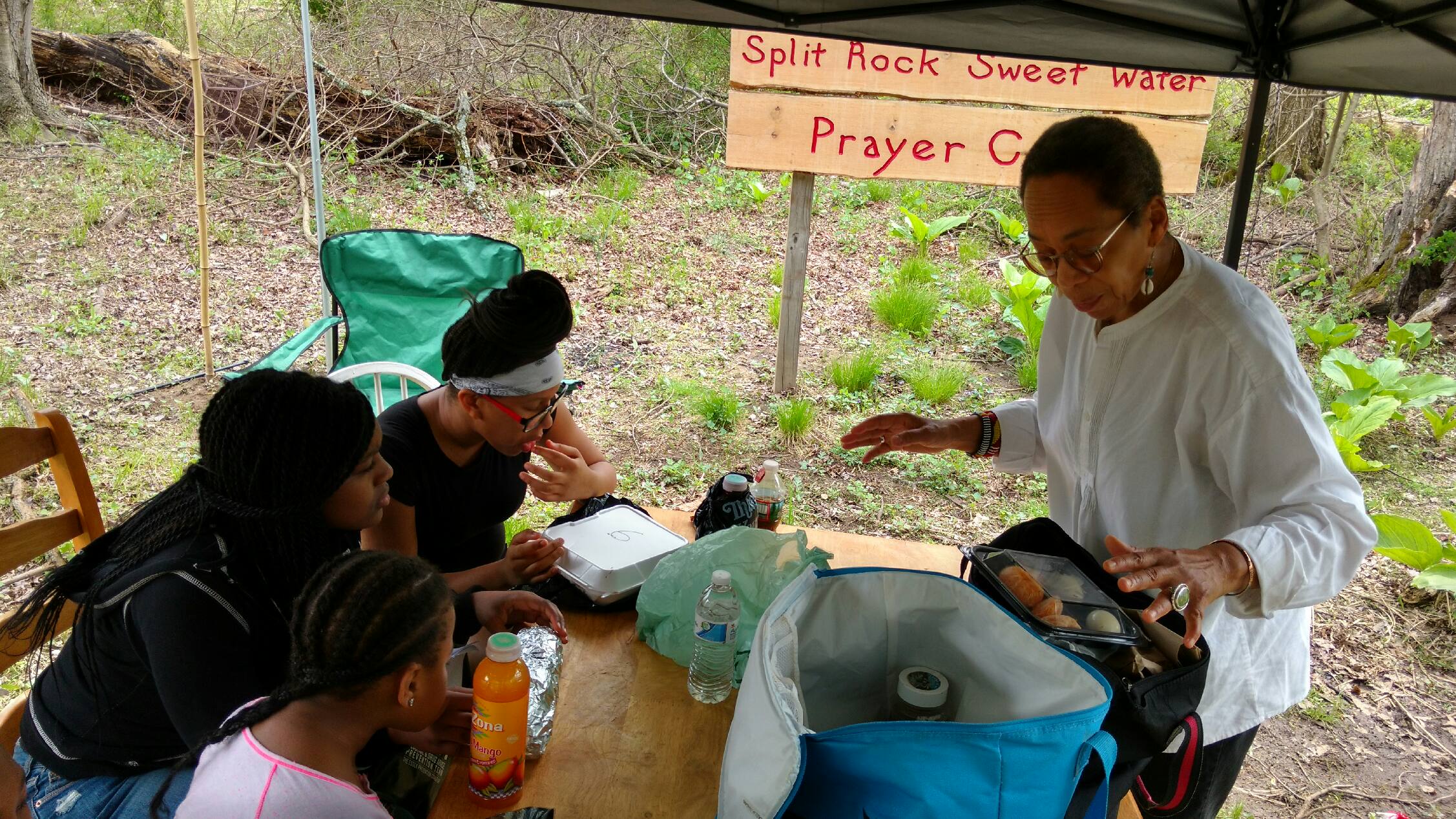 Mission: Our hope is to serve and creatively share the message of Jesus Christ where God has assigned and appointed us to provide advocacy resource outreach and aftercare community services, build and re-establish family relationships for the homeless and those who are in need, "incarcerated of the mind". Continue to decrease intergenerational jailing and to lessen the pain and separation between parent and child. This population is challenged by the desperate levels of poverty and other degradations in everyday life (Matthew 25:36).
We aim to build meaningful relationships and continued partnerships with Christ Resurrection Missionary Baptist Church (E Orange), Dominion Ministries (Newark NJ) , Humanity Baptist Church (Newark NJ), The Newark School of The Arts, The Church of the Hills, Bedminster, NJ, interfaith, Civic and Cooperative Communities.
Harvest of Blessings continues to provide services, primarily, for our children of incarcerated parents since 2013. We are grateful for the generous donors of ABCUSA Matthew 25 and the Children in Poverty Grants to "sow a seed" by awarding Harvest of Blessings Community Outreach funds for our "future generation" and "kingdom building" to keep "Hope Alive".
FACT: Caregivers of children with parents in prison/jail bear numerous burdens, including stigma and shame associated with having a family member incarcerated. Increased financial strain, physical and emotional stress, and lack of external resources are the norm. Most prisons are not accessible by any form of public transportation, restricting child-parent visits. In some cases, this means children will never visit their parents. Let's make a difference.
Restoring Families and Communities. The Essex County Correctional Facility Liaison Social Services Director for Re-entry/Family Reunification, selects the caregivers and children to participate in Harvest of Blessings Community Outreach for our monthly program. Re-entry Life Skills and Parenting Classes were instructed/facilitated by me for the inmate fathers to build positive value systems and obtain tools for positive living. On December 28, 2015, the families and children visited with their fathers. The families celebrated the First Annual Family Reunification Holiday Season Christmas Party at Essex County Correctional Facility.
Seeds of Hope Scholars Project, children of incarcerated parents, continues host site monthly cultural/spiritual /educational Saturday classes, 11:30a to 3:30p. We provide unique advocacy learning experience to help our children, ages 6-15, discover their capacity and potential as future scholars for the good of humanity. We engage our children with games, songs, innovative African-centered culture, drumming, arts and crafts, nutrition/food preparation, gardening, field trips, tutoring, critical thinking, life skills and caregiver support. Our services include mentoring for the children whose parents are currently incarcerated in the county jail or upon released and returned to the community.
Our hope is to provide a "Station of Hope" advocacy resource outreach educational community center.
We consistently serve a maximum of 22 children who enjoy and participate in our monthly Saturday activities, including two field trips. Transportation service is provided. Volunteers are welcomed to share their time, talents and love in support for this missional community service.
Class gatherings commence with handheld-circle-prayer, "What are we thankful for" and rap session, consistent with the lesson plan/theme. During the rap session, the children are encouraged to seize upon the opportunity to express themselves in a nonthreatening, confidential atmosphere. We continue with African drumming and welcome song, "Funga Alafia" West African Twi language traditional call and response with movement, clapping, dance, AM lesson hands-on activities, Snack/Lunch, PM hands-on activities followed by one hour Drumming Clinic class. We end our activities with handheld-circle-prayer, "What did we learn." "What are we thankful for" prayer. The children are given home study material to share with family.
January-August 16, 2016 class lessons, historical-current event topics and activities involved spirituality, philosophy, self-esteem, physical education, language arts, social justice, history, culture science, math and archeology:
Dr. Martin Luther King, Jr, Civil Rights & Black Lives Matter Movements
Black History Month: Carter G. Woodson; African-American Inventors
Harlem Renaissance Movement: Augusta Savage – African-American Sculptor
Newark 350th Year Celebration Field Trip ~ Branch Brook Park Roller Skating Center
Peace Day ~ Honoring Native Americans by making prayer ties.
Honoring fathers and all those in similar roles; Gardening, Planting "Seeds of Hope"
Medieval Art History Project, Coat of Arms…Peace, Law & Order, Unity
Hiking Field Trip ~ Watchung Mountains Reservation, New Jersey.Door-to-door Transportation Service: Good participation rates are consistent with an average of 12-15 children. Two trained adult volunteers supervise the children during door-to-door transportation, pickup/drop-off from their homes to the host site. Prior arrangements are approved by the Harvest of Blessings Community Coordinator and Director of Social Services, Essex County Correctional Facility. Caregiver-student registration-permission slips for the children are mandated including permission for photographs for publicity events.
Pastoral Aftercare/Social Services: We have met with family caregivers and are mentoring three students who will be attending Camp Lebanon in July. We have engaged five fathers who have reentered into the community as volunteers for Harvest of Blessings. We now provide aftercare counselling referral resource services for our families.
Make a difference in their significance.
Story submitted by Minister Sandra Pendleton Rock, Pastor and Founder, Fresh Expressions, ABCNJ