In Spring 2017, we invited American Baptists from across the country to share their Transformation Stories – this is a part of the Transformed by the Spirit initiative. Videos and written stories are included as provided by local churches and American Baptists. Want to share your story? Submit written and video submissions to: americanbaptist@gmail.com. View the full list of Transformation Stories here.
Transformation Story: Mariners' Temple Baptist Church, New York, NY
Discipleship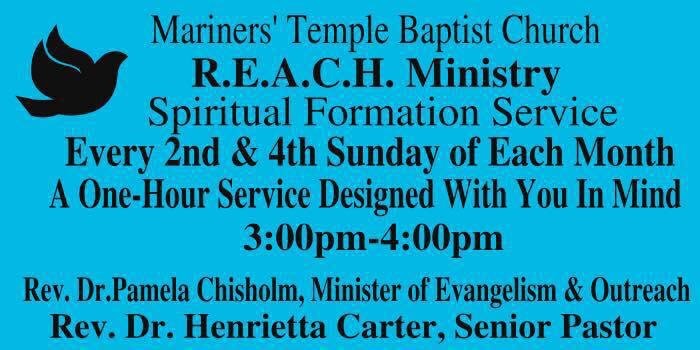 Mariners' Temple Baptist Church REACH MINISTRY launched on Sunday, October 9, 2016. It is a ministry whose target population is to serve those with mental health, substance abuse, homelessness, depression and anxiety.  Every 2nd and 4th Sunday at 3:00 p.m. of each month a one hour service is held. The Word of God is preached to empower attendees to seek the help needed for healing. Afterwards there is a period of intentional engagement by the team where those who attend will be offered prayer as well as tangible resources to connect to help if needed.
When Robert Milliner came to Mariners' Temple Baptist Church in November 2016 to the MTBC Annual Thanksgiving Community Feast where the agenda and purpose of REACH MINISTRY was announced, Robert was not in a very good place.  Robert's appearance was unclean. Clearly he was struggling with withdrawal issues due to his many years of substance abuse of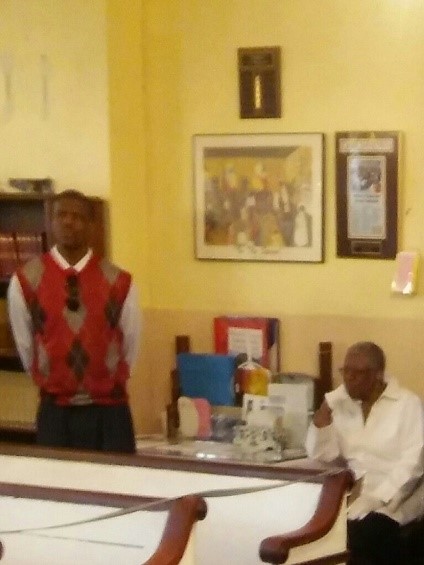 using crack cocaine, heroin and alcohol which eventually led to losing his job and becoming homeless. Robert began coming to Reach Ministry every 2nd and 4th Sunday for the next three months, listening to the preached word of hope and deliverance, being intentionally engaged as well as prayed for by MTBC team of outreach. Praise be to God, on Sunday, February, 12th 2017, Robert, sobbing with tears in his eyes answered the alter call at the REACH service and gave his life to the Lord Jesus Christ!!
Personal Transformation
Robert' transformation had begun. Robert opened up his heart to God and His Spirit. His shame was dissolving as he confessed to living in the rescue mission and was required to leave every day by 9:00 a.m. and must return by 3:00 p.m. as the beds were given as a lottery. He had to carry his belongings with him everywhere he went. He admitted he was mandated to enroll in outpatient substance abuse program if he wanted to receive N.Y.C public assistance. With tears in his eyes, he confessed, 'IT IS HARD!"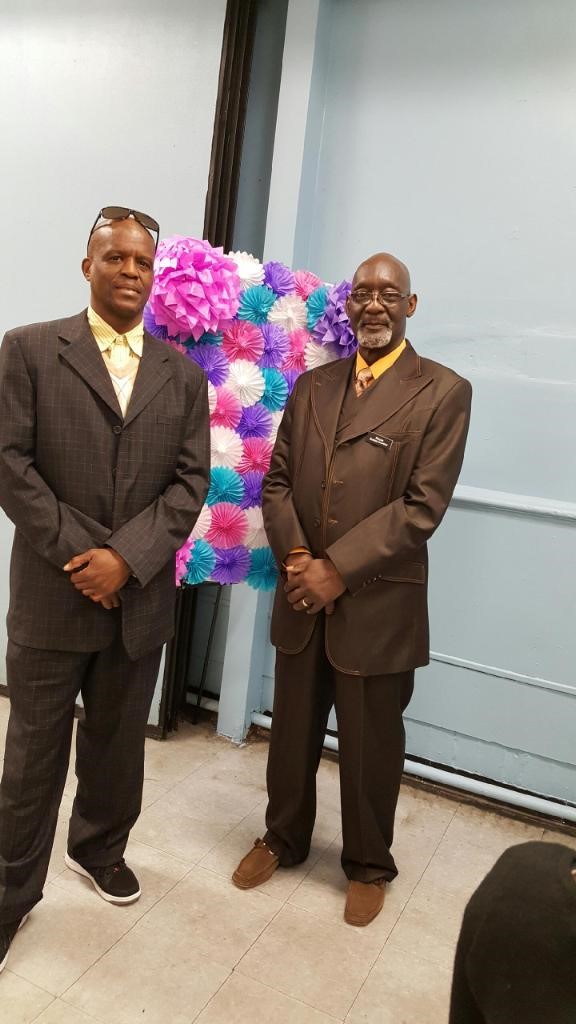 Rev. Dr. Pamela Chisholm began ministering to Robert, encouraging him to continue to participate in his substance abuse outpatient program and not to give up, but knew Robert needed a stable environment where he could return to each night and process the aspect of his treatment as well as get extended support. Rev. Dr. Chisholm referred Robert to New York City Department of Homeless Shelter. Robert was assigned to a men's shelter where he received medical and mental health services and additional group support for substance abuse. Robert has been approved for a supportive housing application and is currently waiting to be interviewed for an apartment of his own. He is currently in school where he is training for building maintenance. He is now residing at the YMCA in New York, where he happily states; "I'm in a much better place."
Brother Robert was baptized by immersion on Easter Sunday at MTBC Sunrise Resurrection Service on April 16, 2017 at 6:00 a.m. by Rev. Dr. Henrietta Carter, Mariners' Temple Baptist Church Senior Pastor. He faithfully serves and participates in MTBC Men's Church School Class and the Men's Choir and is an intricate inclusion to the MTBC REACH MINISTRY.
Robert's transformation has inspired others on the team of outreach to become even more intentional about their walk with Jesus Christ and has created a ripple effect among the ministry of Evangelism in acknowledging the importance of discipleship and staying connected in HIM to be empowered for total spiritual and physical healing.
In discussion with Robert on his transformation and his process of sanctification he simply states, "I thank Jesus Christ for dying on the Cross for me so I can have a new life!! With tears in his eyes, he says, "Now I'm Alive!!
Submitted by Rev. Dr. Pamela Chisholm
Mariners' Temple Baptist Church Minister of Evangelism & Outreach