In Spring 2017, we invited American Baptists from across the country to share their Transformation Stories – this is a part of the Transformed by the Spirit initiative. Videos and written stories are included as provided by local churches and American Baptists. Want to share your story? Submit written and video submissions to: americanbaptist@gmail.com. View the full list of Transformation Stories here.
Transformation Story: Charleston Baptist Temple Demonstrates the "Hands and Feet of Christ" – Charleston, WV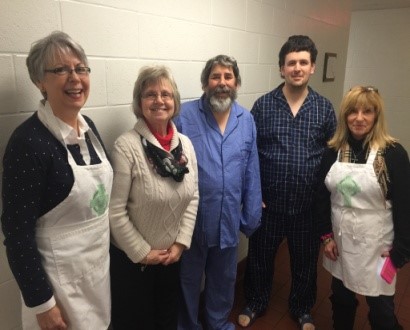 Charleston Baptist Temple, a missional church with a vision of serving as the "Hands and Feet of Christ", initiated an outreach ministry to the Crossroads Men's Shelter, a rescue shelter facility for men located in our Church neighborhood in downtown Charleston, West Virginia.  The purpose of our Matthew 25 Grant was to purchase shower slippers, laundry bags and pajamas for the Crossroads Men's Shelter and to purchase new dish towels and a storage cabinet for their kitchen.  The Charleston Baptist Temple requested $2,024 for the aforementioned issues and received a grant of $1,000 to be used for this purpose.
Crossroads Men's Shelter is an emergency facility offered as a refuge to men needing temporary housing. Residents receive three hot meals every day, a hot shower, clean clothes and pajamas, fresh toiletries, and a clean bed. They are also encouraged daily in their spiritual walk. Many men have come to know Jesus Christ, as Lord and Savior, as a result. The Crossroads Men's Shelter receives no federal or state funding and is dependent on donations to maintain their facility and continue this community service.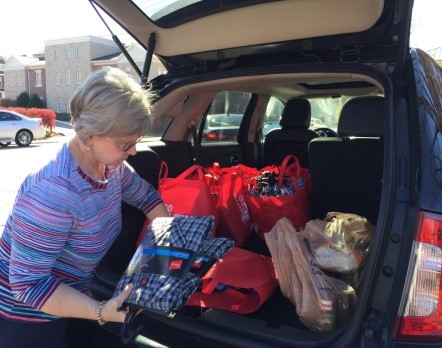 The men seeking refuge at the Crossroads Men's Shelter live on the street and have limited ability to address hygiene issues and health concerns, in addition to personal safety.  The funding provided by this grant was used to purchase laundry bags, shower slippers and pajamas. Volunteers from Charleston Baptist Temple delivered the pajamas and slippers (Pictures Included).  Supplies for their kitchen were also purchased with funds donated by the Church.
We have impacted the homeless men and community by acting as the hands and feet of Christ to support and encourage these men and demonstrate the love of Christ.  As a result of this project, the lives of many men have been transformed.  For example, one of the former homeless residents at the Crossroads Men's Shelter is now employed by Charleston Baptist Temple, has moved into his own residence and is helping others at the Men's Shelter follow his example. Therefore, we feel that this report may also serve as the criteria for the transforming story.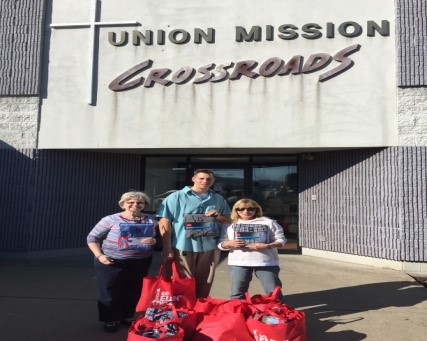 Thank you for funding the grant, submitted by Charleston Baptist Temple, to continue our Crossroads Men's Shelter outreach ministry and fulfill our mission to be the "Hands and Feet of Christ."