In Spring 2017, we invited American Baptists from across the country to share their Transformation Stories – this is a part of the Transformed by the Spirit initiative. Videos and written stories are included as provided by local churches and American Baptists. Want to share your story? Submit written and video submissions to: americanbaptist@gmail.com. View the full list of Transformation Stories here.
Transformation Story: OWLS – "Older Wiser Learning Seniors," The Baptist Temple, Rochester NY
For many years, The Baptist Temple sought to return the congregation to the images of its past. Images of vibrant congregations, rambunctious children and social justice causes. Like many congregations, we lost significant ground when we did not adjust our goals as we aged. No longer did/do we have the energy to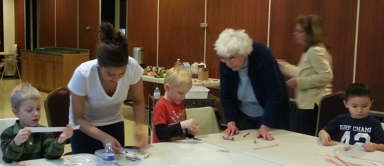 thrive in the model of our history. We are few, older and tired.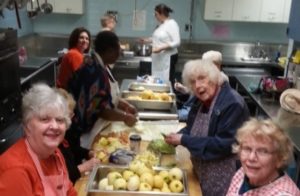 Recently, we took a real look outside our beautiful stained glass windows. Amongst our affluent residential streets complete with large houses, two cars, two children, working parents and overly full schedules we found high rise apartments filled with souls starving for fellowship. Widows, widowers, elderly couples still able to live independently but restricted by the hands of time. A population in a constant state of loss. Loss of friends, loss of family, loss of physical and often mental agility, lost in the memory of what used to be.
In Luke's gospel, we are reminded of the prophetess, Anna the daughter of Phanuel, of the tribe of Asher She was advanced in years and had lived with her husband seven years after her marriage, and then as a widow to the age of eighty-four. She never left the temple, serving night and day with fasting and prayers. At that very moment she came up and began giving thanks to God, and continued to speak of Him to all those who were looking for the redemption of Jerusalem.
The Baptist Temple has a vibrant ministry of grey hair. We meet weekly for a chair exercise class, we break bread together and we share our joys, concerns and give thanks to God.  OWLS (Older Wiser Learning Seniors) began with one facilitator and a handful of elderly church members. Today we are blessed with participants from multiple faiths. We love, learn and share as Christ taught us.