Individual registration is open for the Biennial Mission Summit, June 30-July 2, 2017, to be held in Portland, Oregon at the Oregon Convention Center. Individual Registration closes on June 15, 2017. Individuals may learn more or register online here.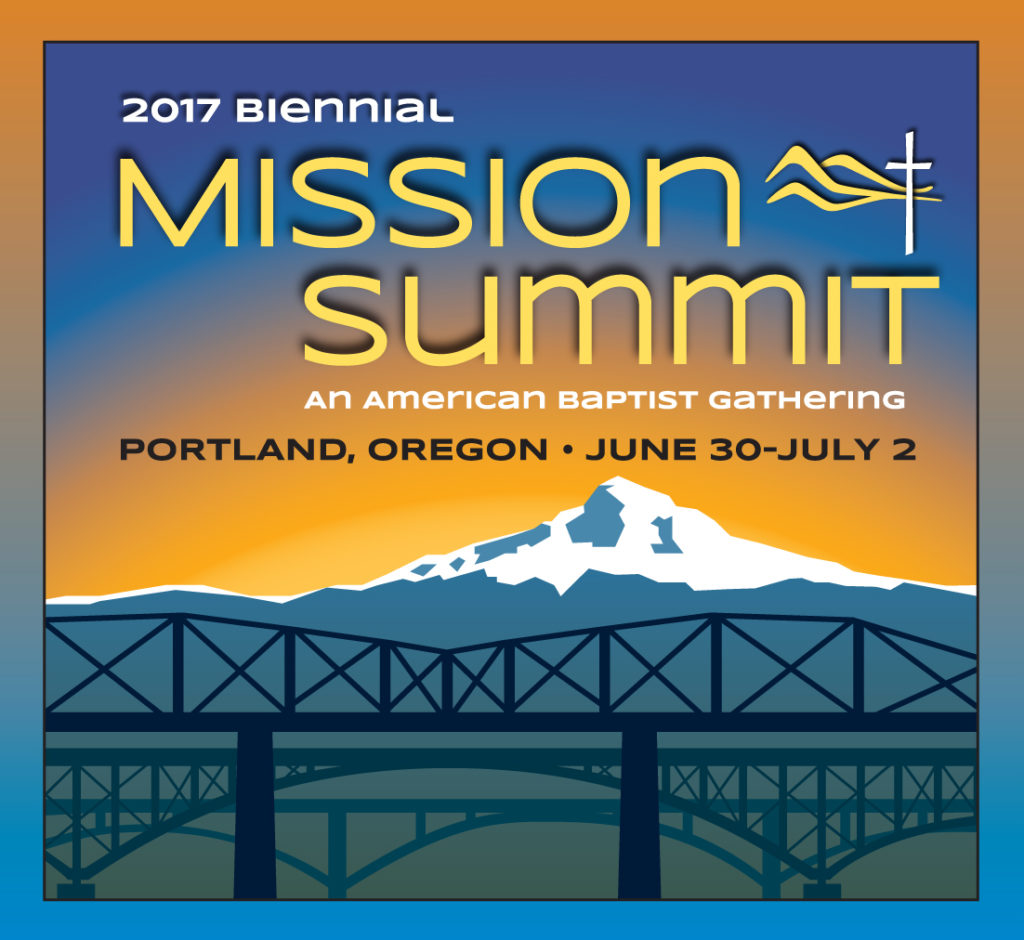 The theme of the 2017 Biennial Mission Summit is "Connect!" This is an invitation for all American Baptists to connect with one another at the event. The Biennial Mission Summit begins with worship Friday night, June 30, 2017, but events occur beforehand so be sure to check the Detailed Schedule and the Schedule at a Glance for a full event listing. Want to tell your church family more about the Biennial Mission Summit?  Download our Bulletin Insert Resource here.
When individuals register for the Biennial Mission Summit, they will be asked to select a Mission Summit Conversations Topic, Learning Opportunities, Bible Study, Meal Events, and more. Complete details can be found on the event website at www.americanbaptists2017.com.
If an individual's church is registered as a Church Sponsor, there will be a savings of $100 off of the registration fee. Please view the list of Sponsoring Churches or check with your church before registering for the event. Click here to learn more about Church Sponsorship.
Learn more, register online or view a printable registration form here.