Did you know that the American Baptist Historical Society owes its existence to manufacturing pioneer Samuel Colgate (1822-97) and members of the Kraft and Rockefeller families who noticed in the mid-1800s that no one was collecting records of Baptist mission work? The archives dates to 1853. Colgate collected 30,000 documents in his day.
Colgate saw those documents as reflecting the early work of the church in the post-civil war frontier and the role of the church in educating new freedmen and how pastors worked in America's frontier into the late 1800s.
And did you know that the archives houses thousands of sailing records which depict on photocopies of original 5×7 cards the names, dates of birth and hometowns, travel records by named ships, and destinations to and from foreign mission fields by missionaries for the American Baptist Foreign Mission Society and the Women's American Baptist Foreign Mission Society? Those societies are now known by the name of International Ministries. The cards list the dates of departure by ship of each missionary's journey, and the date of arrival in the mission field.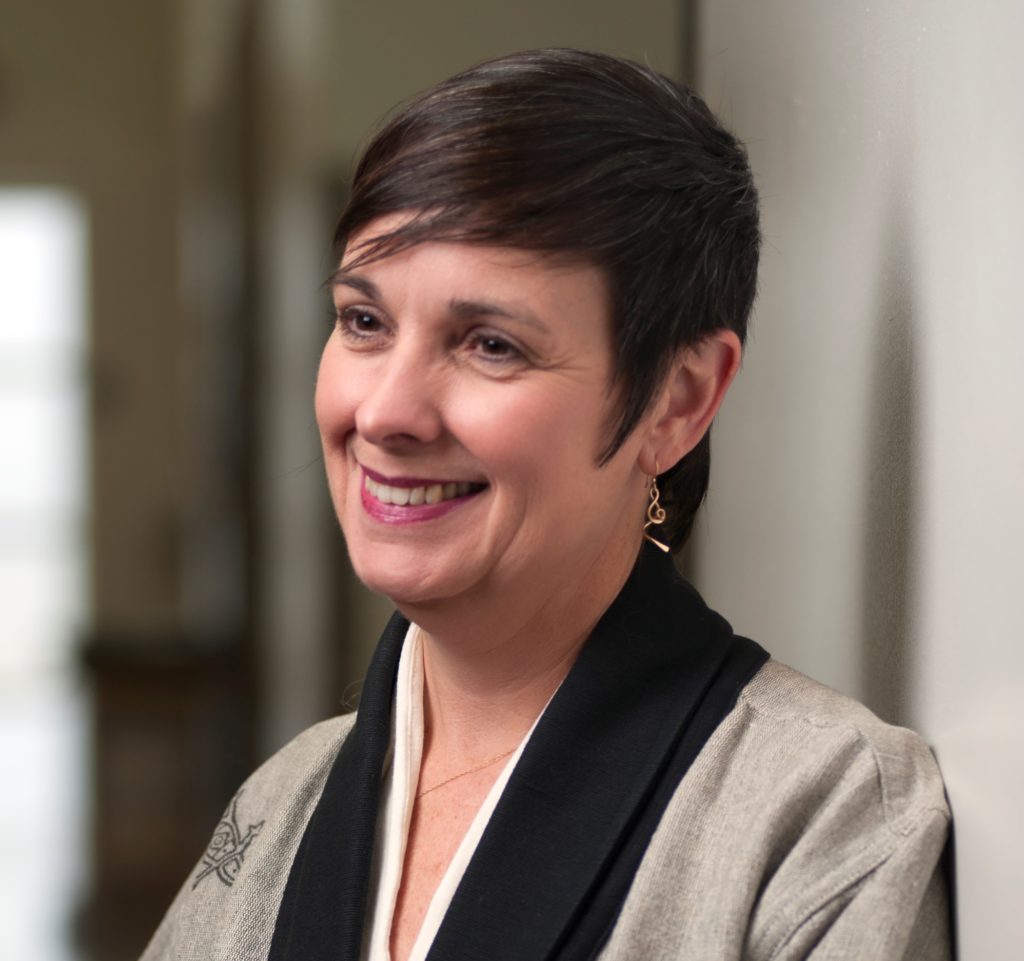 "We do better moving forward if we know where we have come from," says Dr. Priscilla Eppinger, a one-time seminary professor who has served since late last year as executive director of the American Baptist Historical Society (ABHS), Atlanta, Ga. Since 2008, Mercer University in Atlanta has been the location for the vast American Baptist Churches USA (ABCUSA) collections formerly housed at the denomination's headquarters in Valley Forge, Pa., and at Colgate Rochester Crozer Divinity School, Rochester, N.Y. The Historical Society encompasses 17,000-square-feet of space. One ABHS staff member remains at Valley Forge as the financial and subscription secretary.
The archives houses official records of all aspects of the denomination, including the American Baptist Home Mission Societies (ABHMS), International Ministries, the Office of the General Secretary, MMBB Financial Services (Ministers and Missionaries Benefit Board), and American Baptist Women's Ministries, for example. The collection hosts financial records and all kinds of correspondence. Such records may sound "dry." But Eppinger notes the records, including reports from Biennials that span decades, and audio accounts, offer "an inside view of the denomination's inner workings. They are records of ABC lives." Some of the correspondence was intensely personal. An example she cites are letters that missionary Lulu Cecilia Fleming (1862-1899) sent to the head of the Foreign Mission Board from her mission field in the Congo (Democratic Republic of Congo today). Fleming's career was tragically shortened by illness. "Her folder of letters contains small details of her mission work, its many challenges and expenses," Eppinger relates.
Another example comes from the collection of personal papers and documents of Dr. Walter Rauschenbusch, initiator of the Social Gospel movement. The collection includes manuscripts for his books that are more than 100 years old and features lecture notes from his teaching as a Colgate-Rochester Divinity School professor and personal diaries of family members. The archives also holds two copies of every book published by Judson Press.
"A real reason to care about the Historical Society is in how it preserves information about Christian mission and ministry," Eppinger says. "These stories are all about incarnation – how God is present in the world and in the lives of God's people. We have thousands of stories that reveal the way God continues to be present with and through people." Much of the information is raw materials that depict "the Gospel according to Baptists, their partnership in working with God," she continues.
"Our function is not merely to hold onto old things," Eppinger notes. "We function as a research library for many people around the world. Most of our researchers are in their twenties and thirties, and they are not always Baptists or for that matter Christians. They often are studying for a Ph.D. They come to Atlanta because they recognize the American Baptist Historical Society as a place to find rare and unique records. For example, a woman visiting from Oxford University in England was researching how geopolitical developments contributed to the border between Burma (now known as Myanmar) and Thailand. Researchers like that visit us because Baptist missionaries were some of the earliest westerners in many regions."
Many of the researchers experience a kind of "awakening."
"Many of them come with a preconceived notion that Baptist missionaries represented a culture of imperialism," Eppinger says. "What is significant is that once these researchers begin to pore through our records they come back to us with comments like, 'I had no idea what good things these missionaries were doing'," Eppinger notes. "They recognize that evangelism wasn't the only mindset for missionaries. They were doing practical things in the areas of agriculture, health care, human rights and education. The researchers often later begin careers as teachers specializing in what they have been researching here. Ironically, many of these researchers end up becoming 'evangelists' for American Baptist Churches USA! And they wind up teaching and 'preaching' to a population that otherwise would never think of darkening the door of a church."
The archives also houses many documents dealing with the abolition and anti-slavery movements, and post-Civil War work with formerly enslaved people. Atlanta thus becomes a logical location for the housing of such history, and it is available by one flight from many locations.
The Historical Society has constraints, both in terms of space and the size of its staff. While it houses some records pertaining to individual churches (deeds and original records), it predominantly welcomes congregational records that it believes will be of interest to potential researchers. "If the scope of interest is primarily local we recommend that congregations seek to deposit their records more locally, such as with a state historical society or possibly a Region office where appropriate," Eppinger says.
The Historical Society layout features public areas that include a reading room and card catalog. It includes office space for three staff members. The heart of the archives is housed in three rooms. A warehouse-like space hosts six miles of shelving, is nearly full and in need of expansion, Eppinger says. That space contains books, archival boxes with acid-free materials and labeled according to a catalog. It features 45-50 shelving units that can be moved from side-to-side and with two aisles in between.
Two other storage areas together as large as the first one feature a finding guide and books arranged according to the Dewey Decimal System and Library of Congress numbering. Sections contain the records of educational institutions, International Ministries' biography files and countries served by missionaries, and original church records. The Historical Society has a room where materials are processed before finding a "home" in the space.
Priscilla Eppinger says she came to directorship for the Historical Society via a "circuitous route." She is a "pastor's kid." Her father, Paul, served with distinction as a missionary to Japan and a pastor in several states across the country before founding the Arizona Interfaith Movement. Her mother, Sybil, had been a missionary in the Methodist Church to the Philippines. A recent moving moment came when her mother, visiting the archives, became emotional upon reading the written words on record from her late husband during his missionary days.
Eppinger grew up in New Jersey and Pennsylvania and lived with her family in Kansas. She holds a degree in International Relations and French from Agnes Scott College, and like her parents her first career stop was in missionary service — in Zaire. As an educational missionary Eppinger discovered she enjoys teaching. She came to appreciate the values the church employed in such initiatives as economic development and other practical projects.
"I wanted to make a difference in people's lives and participate in the spread of God's love to the world," she says.
She once worked as an intern in the ABC Office of Government Relations. She received her M.Div. degree in 1992 from Andover Newton Theological School and served for a time as an adjunct instructor at nearby Gordon Conwell Theological Seminary's Center for Urban Ministerial Education. Later, she earned a Ph.D. in theological and religious studies at Garrett-Evangelical Theological Seminary in studies conducted jointly with Northwestern University. Subsequently she taught for 14 years on the faculty of Community of Christ Seminary and Graceland University in Lamoni, Iowa. Her main subject areas were Introduction to Theology, History of Christianity, Religion and Ecology, and Religion and Popular Culture. She enjoyed her time as a professor in a rural county 20 miles by 20 miles in size and "with no traffic lights." She came to the Historical Society from Iowa.
"I'm greatly concerned to make sure that unheard voices are part of our history," Eppinger says. "We have records of lots of dominant voices, but we need to be sure that the voices of the marginalized and those who are part of smaller groups are heard." She speaks of the considerable importance of growing numbers of Latino/a voices in the church, African American leaders, and she mentions that in the U.S. today there are growing congregations of immigrants from Burma who trace their roots to the first mission field served by American Baptists.
"We need to make sure that such voices are part of our 'choir'," she says. "We need to tell a well-rounded story of who we are that includes the demographics of our smaller communities. Our mission is to advance Baptist identity, promote historical literacy, and thereby inspire spiritual and social transformation.  Our ministry is that of maintaining and telling the stories of God working in and through all segments of our Baptist family."
For more information on the American Baptist Historical Society, go to abhsarchives.org/  or email ABHSoffice@ABHSarchives.org.