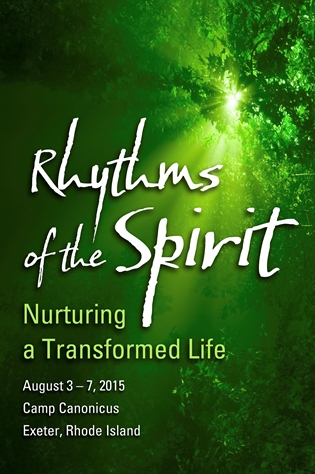 Do you struggle for balance between prayer and activity?
Do you long for a more quiet center; time for silence and reflection?
This conference, offered in a retreat style, is a unique opportunity to explore and practice the transformed life together.
Find depth and renewal at the Rhythms of the Spirit retreat at Camp Canonicus, Rhode Island, August 3 – 7, 2015.
Download the registration form and learn more at: www.rhythmsofthespirit.com.
Or, call Colleen Tolhurst at 401-294-6318 x110.
Sponsored by ABCUSA and ABC of Rhode Island