VALLEY FORGE, PA (ABNS 4/17/15)—The American Baptist Churches of Metropolitan New York has appointed Rev. Dr. Cheryl Dudley as its new Regional Executive Minister. The Board of Directors voted unanimously to approve the Search Committee recommendation. Dr. Dudley succeeds the Rev. James O. Stallings who has led the region for over 22 years, and concluded his service on April 15, 2015. Dudley will begin serving in this new position on May 1, 2015.
"Dr. Cheryl Dudley is one of the most exceptionally prepared and experienced leaders and administrators in Christian service today. Our search Committee unanimously agreed that the Lord had prepared her "for such a time as this" for ABC Metro New York. We eagerly await this new phase of our long journey with Dr. Dudley as our next Executive Minister," said Rev. Dr. Arlee Griffin, Jr., chair of the Search Committee and Senior Pastor at Berean Baptist Church in Brooklyn, New York.In an announcement from the region, Chester Montes, president of the regaion, said, "I look forward to working with Dr. Dudley as our Region transitions into a new beginning under her leadership. I consider the American Baptist Churches of Metropolitan New York to be a unique region and Dr. Dudley brings a wealth of knowledge and experience. These are exciting times in the life of our Region and we pray for God's blessing and guidance as we move forward."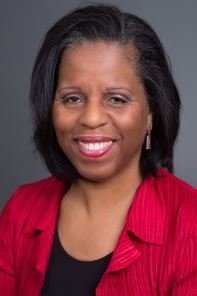 "American Baptist Churches of Metropolitan New York is a region diverse in nearly every category imaginable. The selection of Dr. Cheryl Dudley as executive minister reflects my confident belief that she is the person best qualified and experienced to deftly lead our region, with its aspirations, tensions and storied history, to the next level of visionary ministry and cooperative mission in America's largest city and beyond. Dr. Dudley is the right person for just a time as ours," said Rev. Dr. Ernest H. Jones, search committee member and pastor of The Greenwood Baptist Church of Brooklyn, New York.
A resident of New York City for almost 10 years, Dudley is an ordained American Baptist minister and member of Madison Avenue Baptist Church. She holds degrees from Pomona College, Princeton Theological Seminary, and McCormick Theological Seminary of Chicago, Illinois where she earned a Doctor of Ministry in Executive Leadership.
Dr. Dudley has served as Global Religions Director of the Arcus Foundation; Senior Partner of the ARC Group; Senior Advisor to the President of Church World Service; Associate Executive Director of Church in Community Transformation, American Baptist Home Mission Societies; Acting Director of African American Studies at Bradley University; and Executive Director of Peoria Friendship House.
She has also served on several boards and committees, including the Baptist Peace Fellowship of North America, the Faith Hope and Love Global Ministries, and the Ecumenism in the 21st Century Group of the World Council of Churches.
American Baptist Churches is one of the most diverse Christian denominations today, with over 5,200 local congregations comprised of 1.3 million members, across the United States and Puerto Rico, all engaged in God's mission around the world.