VALLEY FORGE, PA (ABNS 3/25/15)—American Baptist Churches are invited to share their ministry stories with American Baptists across the country and around the world through the "Ministry Story Opportunity." Grant submissions should be received by May 1, 2015. Grants totaling $5,000 will be given to the top stories, and the funding received will go right back in to the church ministry. Submissions of stories in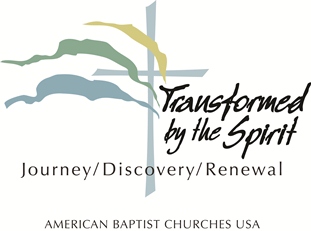 either video or written (with photos) formats are invited. Click here to view the current Ministry Story Opportunity submissions.
The Ministry Story Opportunity is a part of the Transformed by the Spirit initiative, which "engages local congregations across the denomination in a journey of identifying the significant challenges that face our churches, our regions, and our national bodies in today's culture, and wrestling with the changes that will be required of all American Baptists if we are to seize opportunities to serve as the hands and feet of Christ." American Baptist Churches with ministries that embody this idea are encouraged to submit their stories.
All ministries and stories submitted will be celebrated at the Biennial Mission Summit in Kansas City in June 2015. Churches do not need to attend the event to receive a grant, although entrants are encouraged to consider attending in order to help share about their ministry. In addition to consideration for a grant, submissions will be lifted up before, during and after the event in order to share these exciting American Baptist ministry stories from across the country and Puerto Rico.
Read more about the Ministry Story Opportunity, here. Video submissions and written ministry stories should be submitted to americanbaptist@gmail.com.
Have an idea, but not sure if it fits?  Send a quick email to: americanbaptist@gmail.com to let us know your idea, and we will let you know, or give you feedback/suggestions.
Click here to watch a short video introduction (5:53), or click here to view a Video Catalyst (1:00) on YouTube. Please note that some advertisements unrelated to ABCUSA or the Ministry Story Opportunity may also appear when viewing YouTube, and these unrelated videos do not reflect the views of ABCUSA.
American Baptist Churches is one of the most diverse Christian denominations today, with over 5,200 local congregations comprised of 1.3 million members, across the United States and Puerto Rico, all engaged in God's mission around the world.