Click the image below to view the printable PDF
.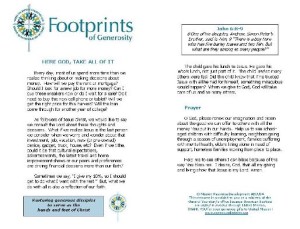 Also check out our newly reorganized page for stewardship, Nurturing Generous Disciples! There you will find additional bulletin inserts, giving materials, a sign-up for our Generosity Enewsletter, and additional resources. More coming soon!

Check out our newest "Footprints of Generosity" bulletin insert, published on September 17, 2014!