VALLEY FORGE, PA (ABNS 9/3/14)—Official partnership agreements have been signed between American Baptist International Ministries (IM) and three new Baptist partners in North Africa and Europe, reported IM Executive Director Dr. Reid Trulson. This raises IM's global partnerships to a total of more than 230. The signing ceremony took place at the International Partner Consultation sponsored by IM in Green Lake, Wisconsin, in July 2014.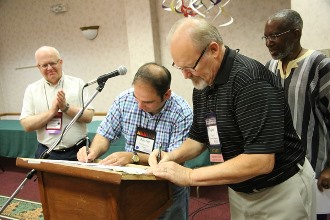 These three new partnerships pave the way for U.S. and Puerto Rican churches to partner with sister churches in Egypt, Armenia and Poland. The partnering Baptist entities are The Egyptian Baptist Convention, The Union of Evangelical Christian Baptist Churches of Armenia and The Baptist Union of Poland.
"It is our shared desire to see God glorified in all the earth by making disciples of Jesus Christ," explains IM Area Director for Europe, the Middle East and Liberia the Rev. Charles Jones. "We believe that it will be to God's glory and our mutual benefit to share God's blessings with each other in friendship and cooperative service."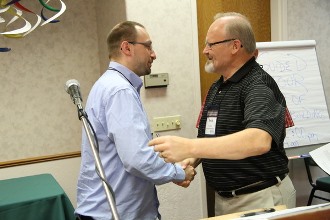 IM has enjoyed partnership and fellowship with the European Baptist Federation (EBF) for several years. All three bodies that entered into formal partnership with IM are members of the EBF.
"Over the years of our involvement with EBF, we developed friendships, particularly with colleagues from Armenia and Poland," Jones reports. "We had opportunity to visit both countries in 2013, and we agreed that it would be mutually advantageous to enter into formal partnership."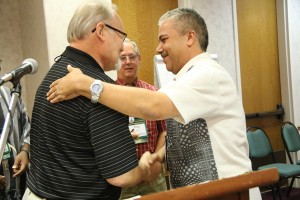 In the case of Egypt, IM has had a long-standing partnership, but not specifically with Baptists. Jones notes, "We have partnered with the Coptic Evangelical Organization for Social Services, as well as a Coptic Orthodox church. We have always desired to have more direct ties with Baptists in Egypt; so we pursued this relationship, with the encouragement of the EBF. We are grateful that our Egyptian Baptist brothers and sisters have agreed to cooperate with us in cross-cultural Christian ministry and witness!"
For more information, contact Catherine Nold: catherine.nold@internationalministries.org
American Baptist International Ministries is celebrating 200 years of ministry in 2014. Organized in 1814 as the first Baptist international mission agency in America, it began its pioneer mission work in Burma and today works in Asia, Africa, Europe, the Middle East and the Americas serving more than 1,800 long-term and short-term missionaries. Its central mission is to help people come to faith in Jesus, grow in their relationship with God, and change their worlds through the power of the Spirit. It works with respected partners in over 70 countries in ministries that meet human need.
American Baptist Churches is one of the most diverse Christian denominations today, with over 5,200 local congregations comprised of 1.3 million members, across the United States and Puerto Rico, all engaged in God's mission around the world.