VALLEY FORGE, PA (ABNS 7/16/14)—American Baptist International Ministries (IM) is celebrating 200 years of mission service by boldly moving into its third century of global mission through three major events and a Call Retreat from July 12–26 at the Green Lake Conference Center in Green Lake, Wisconsin.
Celebrating God's faithfulness in the past and responding to God's call to the future, these events will bring together the most diverse group of IM's mission partners in history. From across the U.S. and Puerto Rico, church members, pastors, mission partnership team members, regional and national leadership,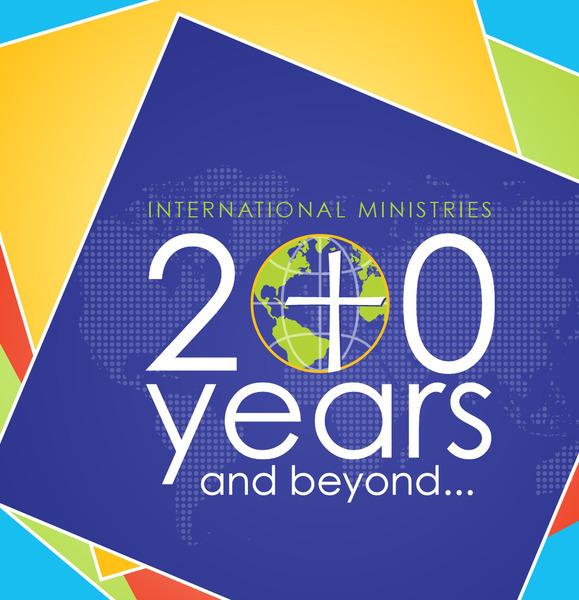 the IM Board of Directors, home office personnel, special assistants, supporters and friends will come together to celebrate and look into God's future with leaders of international conventions, unions and ministries, as well as the missionaries, development workers and global consultants who serve them. 1,500 people are expected to attend.
"This historic event series is remarkable in scope and purpose," noted IM Executive Director Reid Trulson. "It provides a unique time and place to offer praise for God's work in the world through IM and its partners while creating an incredible opportunity to seek guidance for priorities for the future through this expression of the body of Christ. I am so grateful for what the Holy Spirit will do in our midst."
The All Staff Gathering
For only the second time in its 200-year history, IM is bringing together all of its international and U.S. mission personnel for a time of worship, mutual encouragement, training and listening to God's call to the future. The heart of the six-day gathering will be devoted to IM's current process of spiritual discernment:  Responding to the Call: Discerning God's Direction for a Third Century of Mission. Global mission personnel and their families will attend, and the missionary children will both enjoy a special program of spiritual enrichment and also contribute to the discernment process.  This first event in the Green Lake series, the All Staff Gathering, will run from July 12 to 18.
The International Partner Consultation
The International Partner Consultation follows the All Staff Gathering with a three-day gathering, July 19–21, of more than 110 IM mission partners from all around the world. Leaders of conventions, unions and a host of specialized ministries will gather both to help shape the future of IM's work and to learn from and encourage one another's ministries. This is the first time in its history that IM has been able to gather such a wide array of partners in a single location.
The World Mission Conference
The two weeks will culminate on July 21–26 with the biggest World Mission Conference in IM's 200-year history. A vast and wonderfully diverse international contingent (over 140 leaders of international mission partner organizations, as well as all of the missionaries and their families) will join an even larger group of mission supporters and leaders from across the U.S. and Puerto Rico (regional and national leaders, pastors, church members, mission partnership team members, mission volunteers, supporters, special assistants, home office staff and IM's Board of Directors) for five nights and four days of worship, celebration, learning and discernment.  Celebrating God's faithfulness in the past and present will flow into seeking God's guidance for the future, as participants in the World Mission Conference add their voices to IM's spiritual discernment process, Responding to the Call.
As part of IM's intentional movement to use the bicentennial celebrations to deepen its embrace of the mission call that brought American Baptists together in 1814 to found an international mission effort, in 2013 IM's Board of Directors launched Responding to the Call: Discerning God's Direction for a Third Century of Mission. This highly participatory process involves consultation with the entire range of mission partners with which God has blessed IM. Together, IM and the members of this global network are answering the following questions:
How should IM respond to God's call to be a "light to the nations" so that his salvation may reach to the ends of the earth?

What does IM look like when it's at its best?

What should IM continue doing, and what new things is God calling IM to do in the future?
At the core of the Responding to the Call process is a very diverse Discernment Team that will receive the fruit of the Green Lake sessions, together with the fruits of many additional conversations around the world and across the U.S. and Puerto Rico. Supported by a global prayer effort, the Discernment Team will present a fresh articulation of vision, priorities and goals to the IM Board of Directors in 2015. The outcome will be a renewed and deepened understanding of how IM will serve the mission of Jesus Christ in 2015–2020.
"This is a watershed moment for International Ministries–a moment that will not be repeated in our lifetimes," commented Karen Smith, director of Mission Design and IM missionary. "What a blessing it will be to gather together and celebrate what God has done, is doing and will do among us and in us. I wait in anticipation for how God will use these future planning sessions to show forth his glory and to bring forth His vision for our work in this new season. May his will be done!"
The Call Retreat
A crucial part of the whole series of large events will happen on a smaller scale. At the same time as the International Partner Consultation, there will be a special event of personal discernment and spiritual growth designed for those who are exploring a call to ministry, whether internationally or within the U.S. and Puerto Rico.  The Call Retreat is co-sponsored by the American Baptist Home Mission Societies and The Ministers Council.  Worship, prayer, inspirational messages, Bible study, dedicated tracks and personal reflection time will combine to make this a powerful discernment experience. This weekend retreat will be held from July 19–21. Any U.S. citizen interested in learning more about the process of becoming an IM global servant may contact Jim Bell at jim.bell@internationalministries.org.
A webpage on the IM website has been developed so attendees and friends can follow along, see photos and videos, and review the schedule. Go to http://www.internationalministries.org/ and click on "LIVE from the World Mission Conference." And follow the activities and join the conversation on Facebook: International Ministries – American Baptist and on Twitter at #IMWMC.
American Baptist International Ministries is celebrating 200 years of ministry in 2014. Organized in 1814 as the first Baptist international mission agency in America, it began its pioneer mission work in Burma and today works in Asia, Africa, Europe, the Middle East and the Americas serving more than 1,800 long-term and short-term missionaries. Its central mission is to help people come to faith in Jesus, grow in their relationship with God, and change their worlds through the power of the Spirit. It works with respected partners in over 70 countries in ministries that meet human need.
American Baptist Churches is one of the most diverse Christian denominations today, with over 5,200 local congregations comprised of 1.3 million members, across the United States and Puerto Rico, all engaged in God's mission around the world.