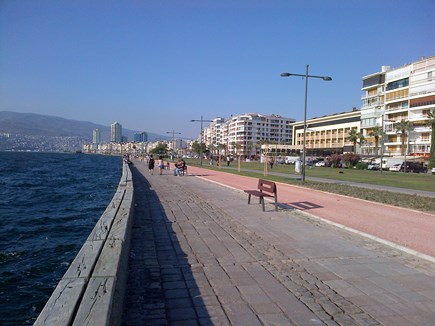 General Secretary A. Roy Medley and other American Baptist representatives are currently overseas, participating in the Baptist World Alliance Annual Gathering in Izmir, Turkey, from July 5-12, 2014.
The Baptist World Alliance (BWA) is a fellowship of 228 conventions and unions in 121 countries and territories comprising 42 million members in 177,000 churches. American Baptist Churches USA is a member organization of the BWA.
Friends, I shall attempt a daily blog while here at the BWA gathering about my ministry as your General Secretary in this context.
First, Izmir is known in the New Testament as Smyrna and site of one of the seven churches addressed in the Book of Revelation.  It is also the home city of the early Christian leader and martyr Polycarp, whose faithfulness until death in 150 AD has been a continuous inspiration to Christians undergoing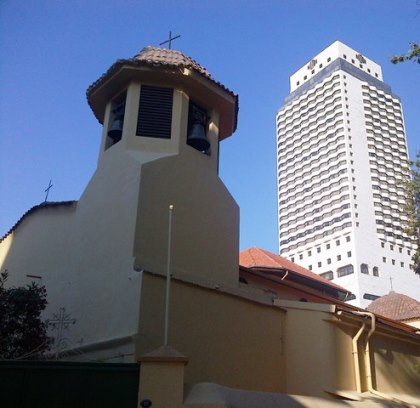 persecution.  Polycarp is reputed to have been a disciple of John the Revelator and became the bishop of Smyrna.  When he was 86, a wave of persecution by the Romans against Christians broke out in Smyrna.  Being the leader of Christians in Smyrna, he was ordered to be arrested and brought before the populace in the arena.  There, he was ordered to recant his faith publicly and declare Caesar as Lord.  Polycarp refused saying, "Eighty and six years I have served Him, and He has done me no wrong.  How then can I blaspheme my King and Savior?"  He was then sentenced to be burned to death, and eyewitnesses recorded that he asked not to be nailed to the stake, saying "Leave me as I am. For he who grants me to endure the fire will enable me also to remain on the pyre unmoved, without the security you desire from nails." Eyewitnesses recorded that as the flames swept over him he had a countenance of joy.
There is a lovely prayer attributed to him as follows:
"Lord, almighty God, Father of your beloved and blessed Son Jesus Christ, through whom we have come to the knowledge of yourself, God of angels, of powers, of all creation, of all the race of saints who live in your sight, I bless you for judging me worthy of this day, this hour, so that in the company of the martyrs I may share the cup of Christ, your anointed one, and so rise again to eternal life in soul and body, immortal through the power of the Holy Spirit. May I be received among the martyrs in your presence today as a rich and pleasing sacrifice. God of truth, stranger to falsehood, you have prepared this and revealed it to me and now you have fulfilled your promise.
I praise you for all things, I bless you, I glorify you through the eternal priest of heaven, Jesus Christ, your beloved Son. Through him be glory to you, together with him and the Holy Spirit, now and forever. Amen."
It is my hope to make a pilgrimage this week to the church that bears his name here in Izmir in prayer for Christians today who in the Middle East and elsewhere are steadfastly hold to their faith in spite of persecution and the threats of death.  May God give us such faith and steadfastness to the One who has redeemed us and in dying and rising put death under his feet.
Rev. Dr. A. Roy Medley, General Secretary, American Baptist Churches USA