Did you know that the Kodiak Baptist Mission is celebrating its one-hundred and twentieth Anniversary? 
On July 4, 2013 KBM began its 121 year of continuous service to the Children of Alaska. Today, just as it was in the very beginning, KBM is a vibrant influence in the lives of children living on this remote Alaskan Island.  Being so firmly established in American Baptist history and Alaskan ministry, it's hard to imagine the crisis this ministry faced, which almost closed its doors forever.
That was a watershed moment for the Kodiak Mission. Mostly government funded at that time the State pressured the Mission to remove the Christian spiritual content from its residential treatment programs for youth.  Against all reason, leadership elected to return the funding to the State and find another way to continue its Christ centered ministry.  The staff were laid off and a fixture of American Baptist ministry hung in the balance.  It was truly a question if the Mission would continue.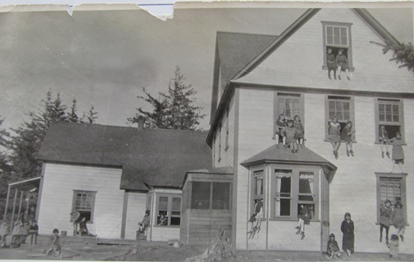 Word spread among the churches and as the Kodiak Baptist Mission was slipping, the Church caught its hand before it went under.  Revitalized, the mission is now engaged preventively in the lives of children, before they find themselves in trouble.  It doesn't seem all that dramatic but now our work is to invest in kids as early as possible, during those underestimated preschool years. Then continue to building on that foundation as they grow through our afterschool and summer programs.
Compared to the suicide attempts, incarcerations and the pain we saw in our residential treatment program, our current ministry really isn't all that dramatic, but it is exciting! You see, kids don't benefit from that kind of drama.  It is exciting to now see them developing the skills to navigate around the snares which lead into that kind of dysfunction.  It is exciting to be working with them at the stage in life when THEY ARE MOST LIKELY TO MAKE A DECISION FOR CHRIST! It's exciting to gaining such a high level of access into the un-church segment of our community and then daily have the opportunity to teach Christ to children who would otherwise not have a connection to the church.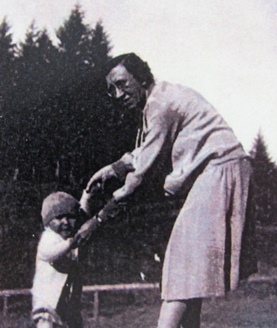 We are currently maintaining waiting lists for children to get into our programs. Where do we as The Church get that kind of access to the un-churched world?  It's a huge Macedonian call! As we consider the great commission, here is our opportunity to go into all the world and make disciples. We are thankful to have backing of the Church; it absolutely is exciting to see what is being accomplished.
Many institutions and missions have faced the same kind of crisis KBM did and have not survived or become instruments of government social services.  Because of the Church, we have not merely survived but thrived.  We do constantly face new threats right alongside huge opportunities and as such need the Church more than ever!  Your past support has been both critical and fruitful; your future support has potential rarely encountered in the church this era!
Indeed it has been one-hundred and twenty years to be celebrated, let us celebrate it together through a future of making disciples!