GREEN LAKE, WI (12/13/13) – Since December 29, 1943 when the Lawson estate was purchased by the Northern Baptists, God has anointed Green Lake Conference Center (GLCC) to "nurture and train leadership for the world mission of the churches" (from the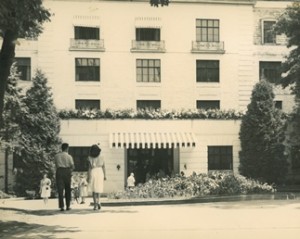 1944 Articles of Incorporation). In November 2013 alone, GLCC welcomed American Baptist Churches USA, Vineyard, Intervarsity, Presbyterian and Catholic groups, each coming to Green Lake to engage this challenge.
To facilitate great Christian leadership training opportunities, GLCC is addressing the last major piece to deliver first class sleeping, meeting and dining space: the renovation of iconic Roger Williams Inn (RWI). The vision is to draw on the magnificent 1930s design and create spaces that bring back the feel of the building in its early Northern Baptist days in a way that functions well in the twenty-first century. RWI has historically been the place to connect for morning coffee, afternoon games and visiting, and deep conversation in the evenings, with beautiful Green Lake as the backdrop.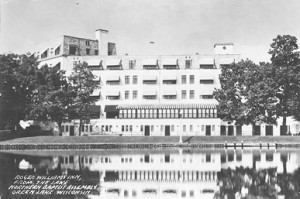 Visit RogerWilliamsInn.com to watch an eight minute video about the vision for a rejuvenated RWI. The website includes RWI history, old photos, the restoration plan and timeline.
GLCC's board of directors is leading the renovation. One board member's family foundation invested $20,000 to fund the research, architectural drawings and visionary rendering for the project. Other board members have collaborated to create a year-end matching gift challenge: they will match year-end gifts up to $34,000. Online gifts can be made via the Roger Williams Inn website.
Prayer, financial support and volunteer labor are all critical in this renovation, enabling people to continue to come to Green Lake for a closer walk with God.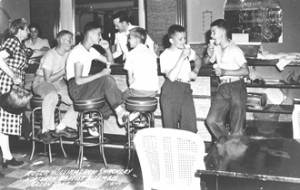 Green Lake Conference Center is a beautiful Christian conference and leadership training center located in south central Wisconsin. Our mission is to provide a special Christian environment of service, equipping, renewal and networking that helps to produce more and stronger disciples and churches. Founded by the American Baptists in 1943, the conference center now reaches out to partner with American Baptists and a wide range of other Christian organizations to build God's kingdom.
American Baptist Churches is one of the most diverse Christian denominations today, with 5,500 local congregations comprised of 1.3 million members, across the United States and Puerto Rico, all engaged in God's mission around the world.